NBA Playoffs — Warriors take 3-0 lead in West Finals
PhilBoxing
https://m.philboxing.com/news/story-144424.html
PORTLAND — The Golden State Warriors rallied from an 18-point second quarter deficit to beat the Portland Trail Blazers, 110-99, on Saturday night (Sunday morning Philippine time) before a jampacked crowd of 19,441 at the Moda Center.
The remarkable comeback propelled the Warriors to a 3-0 lead in this best-of-7 Western Conference Finals , putting the two-time defending champions one game away from a fifth straight trip to the NBA Finals.
Stephy Curry accounted for 36 points, hitting 11 of 26 field goals and six of 16 triples. But it was Draymond Green who provided much of the muscle that allowed the Warriors to push aside the hard-charging Blazers, who erupted for 37 second-quarter points that put Portland on top at halftime, 66-53.
Green carved his seventh career playoffs triple-double with 20 points, 13 rebounds and 12 assists. He logged in 38 minutes and was a force on both ends of the floor.
\"He was a wrecking ball. Destroying everything in his path,\" Warriors head coach Steve Kerr said.
Without Kevin Durant, who has been sidelined by a calf strain and whose return remains undetermined, Green emphasized the need to step up for Golden State to keep its three-peat hopes alive and well.
\"When Kevin is not on the floor I know I have to be more aggressive. So whether that\'s attacking the basket, putting more pressure on the defense, I understand that,\" Green told reporters at the postgame presser said.
Klay Thompson sank only eight of 20 shots but he finished with 19 points to aid the Warriors\' cause, while the reserves, led by Kevon Looney\'s eight points, contributed a total of 33 points. Golden State made 41 of 84 field goals (48.8 percent) and 8-of-26 threes (30.8 percent).
C.J. McCollum tallied 23 to lead the Blazers and Damian Lillard added 19, but the All-Star duo struggled immensely. They shot just a combined 12 of 38 from the field and missed 14 of 19 three-point attempts. Meyers Leonard chipped in 16 but the other two Blazers starters — Al Farouq Amuni and Mo Harkless — only had eight points between them.
Veteran Evan Turner came off the bench with 12 but it wasn\'t enough to rescue Portland from a poor shooting game in which the Blazers went just 34 of 85 from the field (40 percent), 11 of 35 from long distance (31.4 percent) and 20 of 33 from the free throw stripe (60.6 percent).
OVERTIME. Blazers guard Seth Curry, the baby brother of Golden State\'s Steph Curry, threw what may be deemed as a little shade on Kevin Durant with his post-game assessment of the Warriors.
\"They move around faster when he\'s not out there. They\'re definitely not a better team but they\'re harder to guard,\" said Curry who played for 30 minutes and scored five points with three rebounds.
Durant reacted to Seth Curry\'s analysis via Instagram with an emphatic: \"Hell No.\"
Meanwhile, the Warriors go for the series sweep on Monday (Tuesday morning in the Philippines) at the Moda Center where the Blazers were an impressive 32-9 during the regular season.
Klay Thompson erupts with 41 points as Golden State grabs its first road win of the season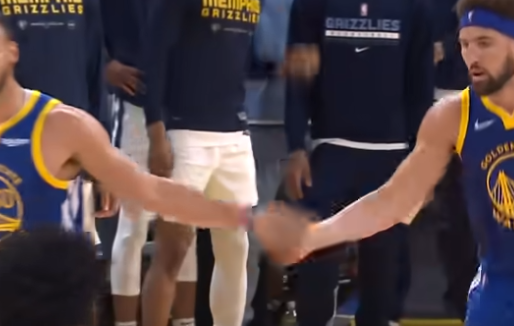 After nine road games, the Golden State Warriors finally tasted a victory with a 127-120 score against the Houston Rockets.
Klay Thompson was easily the man of the night dropping a season-high 41 points on 10 three-pointers. The several time All-Stars has been struggling throughout before hitting his groove that flashes his old form.
Joining him is his splash brother Stephen Curry who had 33 points, 15 assists, and seven rebounds. The two-time MVP also hit seven triples making it a total of 17 treys just from the two of them.
Meanwhile, the young Rockets have several career-highs from Jabari Smith Jr. with 22 points and Tari Eason with 19.
The win puts Golden State in an 8-9 record while Houston drops to 3-14.
Clippers welcome back Kawhi Leonard with a win over Pistons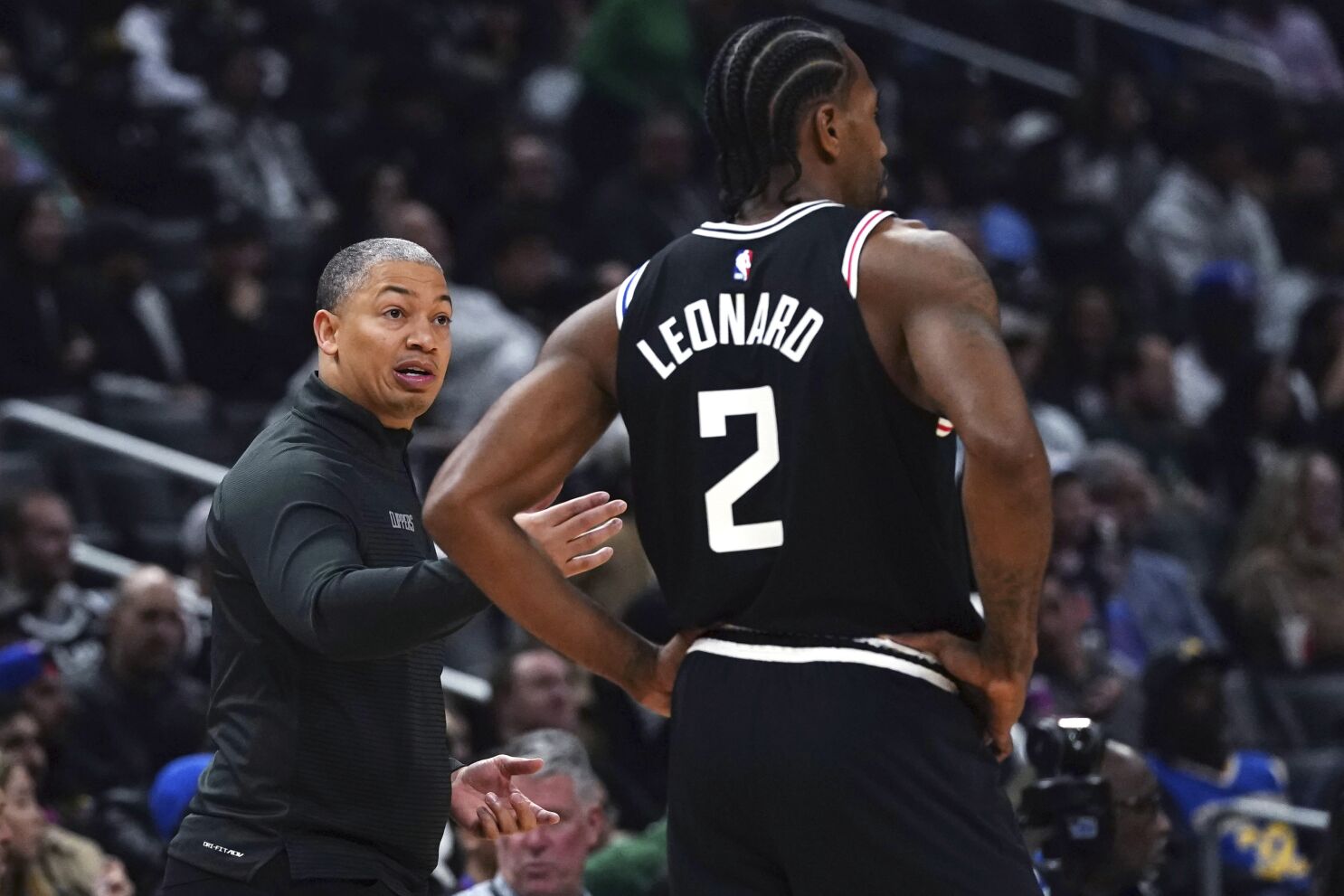 Kawhi Leonard returned to action after missing 13 games for the Los Angeles Clippers who hosted the Detroit Pistons.
The home team took the W with a 96-91 result. Reggie Jackson led the scoring with 23 points while Paul George added 16.
Leonard meanwhile only tallied six points, five rebounds and four assists in 25 minutes of play but was +26 in efficiency, the highest in the game.
With the win, the Clippers moved up above .500 with an 8-7 record while the Pistons fell down to 3-12.
AS SEEN IN BOMBO RADYO
Israel Adesanya eager for another match with Alex Pereria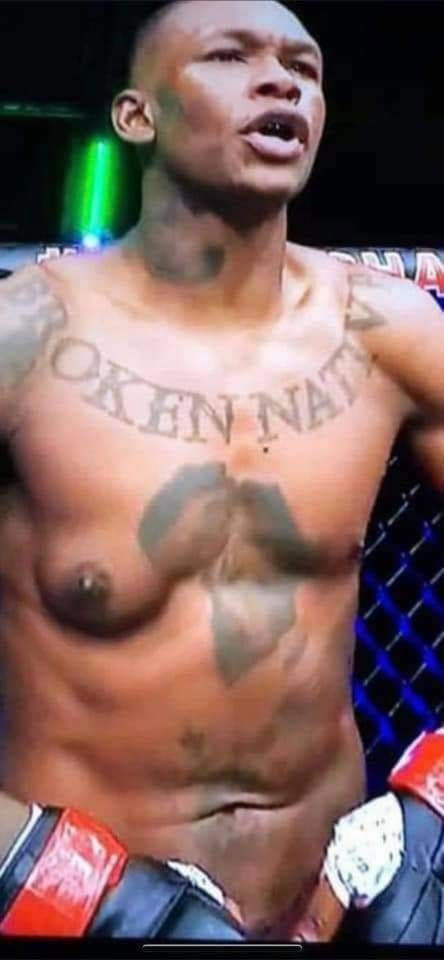 The MMA world was shocked after Israel Adesanya suffered his first UFC knockout at the hand of his old kickboxing rival Alex Pereira with the former's UFC Middleweight belt on the line.
Days after the devastating defeat, the Last Stylebender made it clear that he would seek another fight with the Brazilian fighter who had beaten him twice.
"I hope he's the champion. I'm just saying, hypothetically, if he isn't, I'll still fight him.I'm crazy, bro. I can beat him," Adesanya said at The MMA Hour.
Adesanya is hungry for revenge that it doesn't matter whether Pereira is still the champion because his return to the Octagon will be against the current UFC middleweight champ.
AS SEEN IN BOMBO RADYO