NBA Playoffs Warriors stun Blazers with late surge to take 2-0 lead
OAKLAND — When Myers Leonard drilled a 30-foot 3 to put the Portland Trail Blazers ahead 108-100 with 4:28 to go in Game 2 of the 2019 Western Conference Finals, it appeared that they were about to pull off a giant road heist and knot the best-of-7 series at 1-1
But the two-time defending champion Golden State Warriors had other ideas and altered the plot with a 14-3 flurry that allowed them to escape with a narrow 114-111 victory and grab a 2-0 lead over the stunned Blazers on Friday morning (Philippine time) at the jampacked Oracle Arena.
After a tepid start in which they surrendered 65 points at the half and trailed 67-50 early in the third quarter, the Warriors, who are gunning for a historic three consecutive championships, didn\'t panic and slowly chipped away at their deficit until finally catching up at 89-89 at the end of the third quarter.
\"Our experience really paid off for us tonight and having a bunch of guys who just won\'t quit,\" Draymond Green told reporters after the huge comeback win. Green barely missed a triple-double effort with 16 points, 10 rebounds and seven assists.
Like the Game 1 blowout, Steph Curry led the way, this time courtesy of an all-around masterpiece in which he carved 37 points, eight rebounds and eight dimes. Curry made just four out of 14 3-point attempts, but he shot 11-of-22 from the field overall and swished all 11 of his free throws, including three straight that put Golden State ahead for good, 110-108, with 2:01 to go.
Klay Thompson finished with 24, thanks to a 4-of-8 fare from long distance, while the bench came up strong once again as Kevin Looney got 14 points and seven rebounds. Jordan Bell added 11 for Golden State, which ended up making 42 of their 82 field goals (51.2 percent) and 9-of-29 triples (31 percent).
\"Got to find a way to win and that\'s what we did. Winning plays, everybody contributed. Very exciting way to win. We\'ve got to play better in the first half for sure,\" a relieved Curry told reporters at the post-game press conference.
Damian Lillard topscored for Portland with 23 points while his backcourt mate, fellow All-Star C.J. McCollum, added 22. They did, however, struggle from the field and combined to make just 15 of their 39 shots. Portland, as a unit, converted just 38 of 86 field goals, a modest 44.2 percent.
\"I thought we gave ourselves a chance. We missed some shots. We had some turnovers. Lost the game, but you know, their job was to take care of their home floor, and we\'ve got an opportunity to do the same thing,\" Lillard said.
Portland head coach Terry Stotts also rued about his team\'s \"lost opportunity\" but he also acknowledged the Warriors\' poise under pressure. \"They played like a championship team would here at home. They made plays in the last three minutes and we didn\'t.\"
After a torrid 34-point second quarter, Portland entered the half with a 15-point cushion before solidifying it to 17. And while the Warriors made a terrific fourth quarter run, the Blazers still had that golden opportunity in the waning moments when Seth Curry\'s 3 put them on top, 111-110, with just 1:03 remaining.
It just wasn\'t meant to be.
Instead, they head home with a demoralizing 0-2 deficit. Teams down 0-2 in the history of the NBA playoffs have a slim nine percent chance (5-51) of coming back to win the series.
Game 3 is Sunday morning at the Moda Center in Portland.
Klay Thompson erupts with 41 points as Golden State grabs its first road win of the season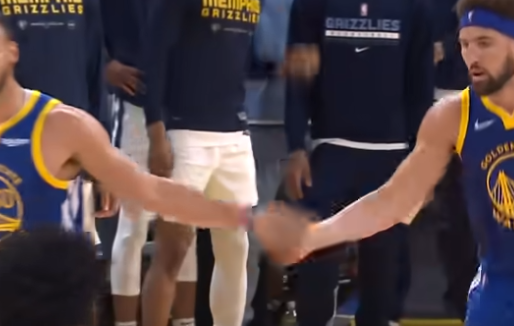 After nine road games, the Golden State Warriors finally tasted a victory with a 127-120 score against the Houston Rockets.
Klay Thompson was easily the man of the night dropping a season-high 41 points on 10 three-pointers. The several time All-Stars has been struggling throughout before hitting his groove that flashes his old form.
Joining him is his splash brother Stephen Curry who had 33 points, 15 assists, and seven rebounds. The two-time MVP also hit seven triples making it a total of 17 treys just from the two of them.
Meanwhile, the young Rockets have several career-highs from Jabari Smith Jr. with 22 points and Tari Eason with 19.
The win puts Golden State in an 8-9 record while Houston drops to 3-14.
Clippers welcome back Kawhi Leonard with a win over Pistons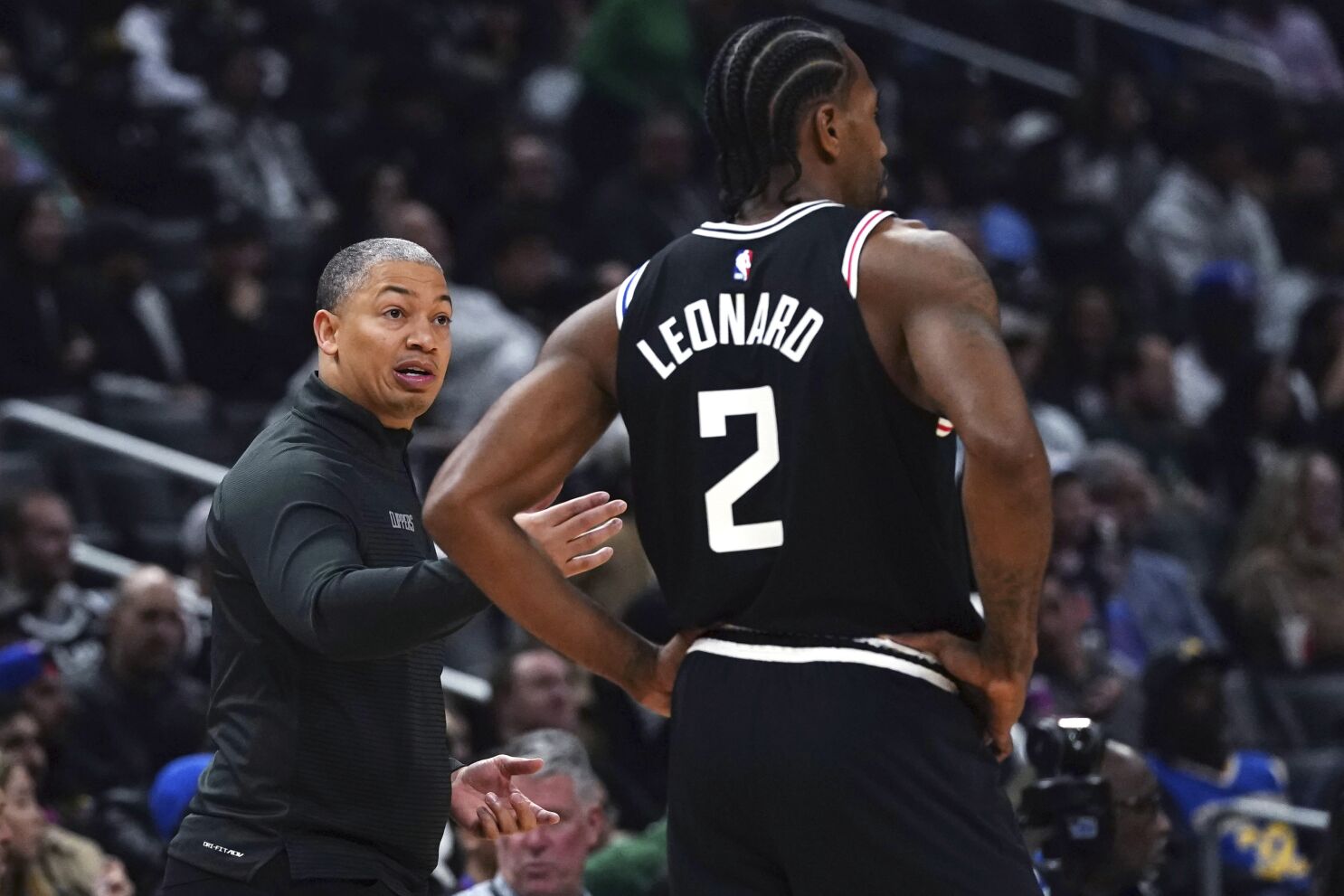 Kawhi Leonard returned to action after missing 13 games for the Los Angeles Clippers who hosted the Detroit Pistons.
The home team took the W with a 96-91 result. Reggie Jackson led the scoring with 23 points while Paul George added 16.
Leonard meanwhile only tallied six points, five rebounds and four assists in 25 minutes of play but was +26 in efficiency, the highest in the game.
With the win, the Clippers moved up above .500 with an 8-7 record while the Pistons fell down to 3-12.
AS SEEN IN BOMBO RADYO
Israel Adesanya eager for another match with Alex Pereria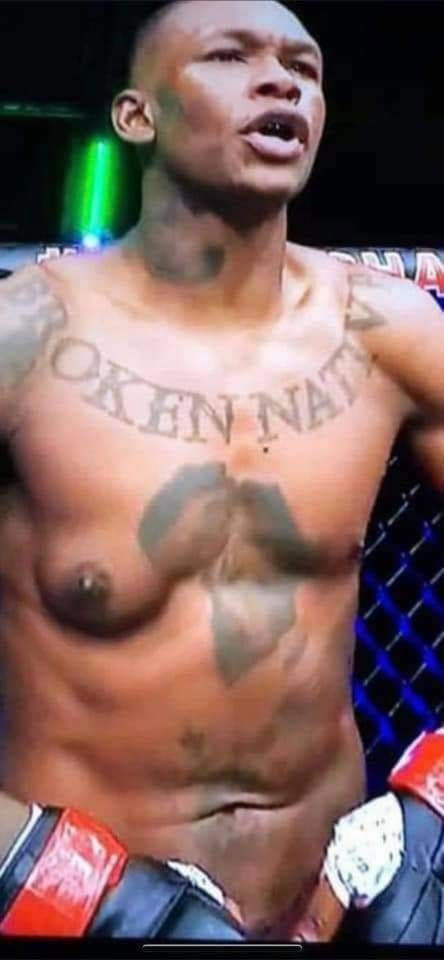 The MMA world was shocked after Israel Adesanya suffered his first UFC knockout at the hand of his old kickboxing rival Alex Pereira with the former's UFC Middleweight belt on the line.
Days after the devastating defeat, the Last Stylebender made it clear that he would seek another fight with the Brazilian fighter who had beaten him twice.
"I hope he's the champion. I'm just saying, hypothetically, if he isn't, I'll still fight him.I'm crazy, bro. I can beat him," Adesanya said at The MMA Hour.
Adesanya is hungry for revenge that it doesn't matter whether Pereira is still the champion because his return to the Octagon will be against the current UFC middleweight champ.
AS SEEN IN BOMBO RADYO