NBA PLAYOFFS Clippers stun Warriors in Game 5
OAKLAND — Hold the confetti. Deflate the balloons.
If the Golden State Warriors were to advance to the second round of the these 2019 NBA playoffs, they\'ll have to play a Game 6 as the Los Angeles Clippers are proving to be a tough out.
With a 3-1 series lead entering Wednesday night\'s Game 5 (Thursday AM in Manila), the two-time defending champion Warriors had a golden chance of eliminating the Clippers at the Oracle Arena.
But the Warriors\' best-laid plans suffered a huge setback as the Clippers scored a mighty 129-121 upset in front of a stunned capacity crowd of 19,596. The Clippers\' victory forces a Game this Saturday at the Staples Center in Los Angeles.
The Warriors, who still lead the best-of-7 series 3-2, lost despite getting 45 points from Kevin Durant, 24 from Steph Cury and 22 from Klay Thompson. Although they struggled with their shots, particularly in the second quarter, Golden State manged to make 13 treys and sink 20 of their 22 free throws. They also moved the ball well, accounting for 31 assists.
But Warriors head coach Steve Kerr told reporters that Game 5 was lost on the defensive side.
\"We just did not defend and the playoffs are all about defense,\" Kerr said. \"We weren\'t right from the beginning and gave up 37 points in first quarter,\" he added.
Kerr lamented the fact that the Clippers shot 54.1 percent from the field, making 46 of their 85 field goals.
Facing elimination, the eight-seeded Clippers came to play and not just surrender. Lou Williams led the way with 33 points. Danilo Gallinari had 26 while Patrick Beverley finished with 17 and 14 rebounds. Montrezl Harrell also proved to be quite a load and punished the Warriors with 24 points on 11-of-14 shooting from the field.
Los Angeles, which punched a playoffs ticket by carding a 48-34 regular season record, sustained their offesne with 15 converted triples and 20 made free throws out of 22 attempts. After winning just 22 of 41 road games during the regular season, the Clippers are 2-1 on the road against the Warriors.
Despite the setback, Warriors\' guard Klay Thompson, the other half of Golden State\'s Splash Brothers, remain undeterred.
\"I thought we were going to come out and win tonight, but sometimes life doesn\'t go as planned. We\'re still in a great position with hopefully only 48 minutes to close these guys out. They\'ve been pesky. They\'ve been tough, but now it\'s time to do what we do,\" Thompson said.
The Warriors, the No.1 seed in the Western Conference, will host a Game Sunday on Sunday at the Oracle Arena if the Clippers hold serve on Game 6.
The winner of the Warriors-Clippers series will face the fourth-seeded Houston Rockets in the Western Conference semifinals. The Rockets eliminated the Jazz in their round one showdown, finishing off Utah with a 100-93 win in Game 5 on Wednesday night (Thursday AM in Manila) at the Toyota Center.
Leon Edwards settles doubt after denying Kamaru Usman again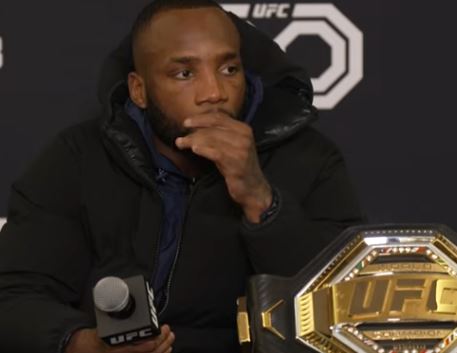 It was not luck nor a fluke. Leon Edwards proved once again that he is better than Kamaru Usman after winning their rematch in the main event of UFC 286.
Edwards successfully defended the UFC welterweight belt he stole from Usman back in August with a majority decision victory in front of his home crowd at the O2 Arena in London, England.
He connected 120 significant strikes compared to only 87 from Usman while also limiting the latter's takedown attempts.
"I knew it was a close fight and I knew he would come out [hard] in the last round. He was keeping good pressure on but not much was happening," Edwards said after the fight.
Shortly after winning, UFC revealed that he will next make a title defense against Colby Covington in a to be determined date and venue
Lonzo Ball to potentially miss second straight NBA season due to third knee surgery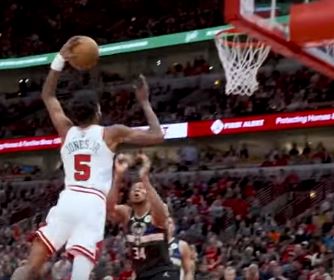 Lonzo Ball is on a tough road returning to the NBA after confirming another necessary surgery on his left knee.
The 25-year old Chicago guard has not played since January 14, 2022 due to his knee injury and now he will undergo a knife for the third time in the same knee.
He expressed frustration but clings on to a full recovery.
"My main focus has been on returning to the court and getting to a place where I can rejoin my teammates. This has been a frustrating process, but I'm confident these next steps are the best path forward," he said in a statement.
This reminds many of Derrick Rose's injury-ridden career with the Bulls. However, Ball, just like Rose, continues to persevere to overcome the setback.
"The support of my family, friends, fans and medical staff throughout my recovery is what keeps me moving forward. I can't wait to get back to what I love doing most – playing basketball."
NBA further suspends Ja Morant for eight games after conducting own investigation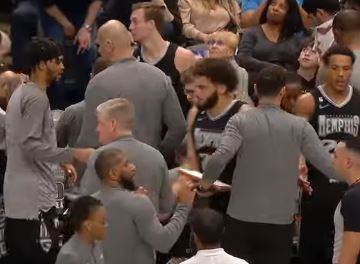 While Ja Morant is continuously being away from the Memphis Grizzlies after his gun showing incident, the NBA has already decided on what his punishment will be.
Morant has been suspended for eight games without pay that will cost around $669,000 of his salary, this started when he stepped away from the game to reevaluate himself.
He has already served six games and will continue to be ineligible for the next two games. However, despite these suspensions, Morant's return seemingly remains indefinite.
"Ja's conduct was irresponsible, reckless and potentially very dangerous. It also has serious consequences given his enormous following and influence, particularly among young fans who look up to him," said NBA Commissioner Adam Silver in the league's statement.