2019 NBA Finals Depleted Warriors no match to robust Raptors in Game 3
PhilBoxing
https://philboxing.com/news/story-144796.html
OAKLAND- The Toronto Raptors took a pivotal 2-1 series lead in these 2019 NBA Finals following a tough 123-109 Game 3 win on Wednesday night (Thursday morning Philippine time) before a sea of 19,596 mostly disappointed fans at the Oracle Arena.
Kawhi Leonard hit 9-of-17 from the field to finish with 30 points, seven rebounds and six assists. But he was far from a one-man army as the NBA\'s only team in Canada moved two games closer to winning all the marbles with Games 5 and 7 scheduled at the Scotiabank Arena in Toronto.
All five of Toronto\'s starters scored in double-figures, staying steady while thwarting repeated comebacks from a gallant Warriors team that trailed by as many as 16 with only 29.4 seconds left in the third quarter.
Kyle Lowry drilled five 3s to finish with 23 points and nine assists. Pascal Siakam and Danny Greem each had 18 with Green punctuating his performance with six made triples. Veteran big Marc Gasol had a solid 17 points, seven rebounds and four dimes.
Toronto\'s balanced offense and 17 converted threes, were the obvious difference in Toronto\'s regaining of homecourt advantage in these Finals.
\"Once I\'m driving in the paint, kicking out to guys that are making shots, the defense doesn\'t want to collapse as easy, and we just got to keep playing them in a flow, really. I feel like we just don\'t need to worry about me scoring the basketball, we all can score with the offense that we have, just got to keep moving,\" Leonard said of the template they used to beat the powerhouse Warriors.
Steph Curry led Golden State with a playoffs career-high of 47 but besides Draymond Green\'s 17 points and Iguodala\'s 11, Curry got little help from the rest of the Warriors, who shot just 39.6 from the field (36 of 91) and had only 20 assists against Toronto\'s 30.
Minus three of their regular rotation players — Kevin Durant (calf strain), Klay Thompson (sore hamstring) and Kevon Looney (rib injury), the Warriors simply didn\'t have the manpower to hold off the relentless Raptors.
\"They played well the whole game. Every time we made a run or got the crowd into it,they either made a tough three or there was a foul called and they slowed the tempo down or something went their way. So it\'s just how it goes sometimes. You have to tip your cap to all the guys that made pivotal plays in the right times. I think defensively in the first quarter, if we can get off to a better start to hopefully take a little bit of rhythm away. Giving up 36 in the first quarter is tough,\" Curry said at the post-game press conference.
By stealing Game 3, the Raptors put themselves in a great position to win the franchise\'s first ever NBA title since joining the league as an expansion team in 1995. Game 5 and 7, if necessary, are penciled at Scotiabank Arena where the Raptors were 32-9 during the regular season.
Game 4 returns to the Oracle Arena on Friday night (Saturday morning RP time) and with a couple more days to rest their injured bodies, ESPN has reported that both Klay Thompson and Kevin Durant might be back in action to know this series at 2-2.
Tyson Fury's Dad sets constraints on the AJ-Fury rematch.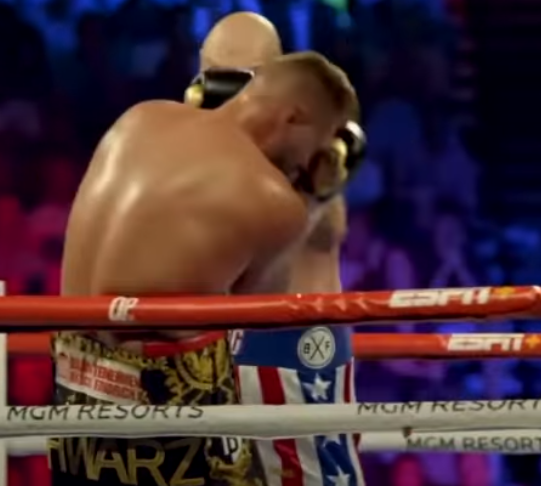 The "Gypsy King" Tyson Fury (33-0-1) is set to rematch with two-time former unified world heavyweight champ Anthony Joshua (26-3-0) next year but Fury's dad pushes Joshua vs Wilder first.
Deontay Wilder, "The Bronze Bomber" (43-2-1), former WBC heavyweight champ, is the first American world heavyweight champ since 2007. He defended his title for 10 times.
But, Wilder lost to Fury twice after their trilogy last October 9, 2021 in an eleventh round KO.
John Fury blurted to The Daily Mail that many boxers are ducking Wilder because they are afraid of him. He added that only his son defeated Wilder twice yet he praised the latter's power.
As of this writing, the said rematch is still unclear however, DAZN reported last September 23, 2023 that promoter Eddie Hearns got an venue offer to stage the fight next year.
Nikola Jokic, Lebron James will kick off the NBA 2023-24 season.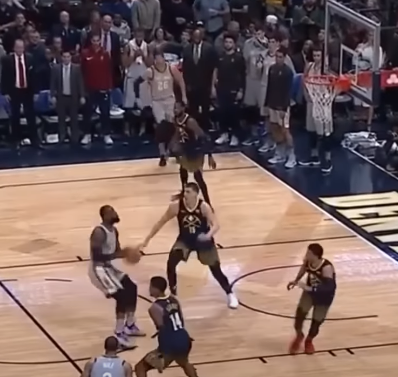 The unfinished business between the Denver Nuggets and Los Angeles Lakers will resume on October 24, 2023 in Ball Arena Denver, Colorado.
It can be recalled that the Nuggets swept the Lakers in the Western Conference. Shockingly, they advanced to their very first NBA Finals in franchise history with 4 – 0 in the Western Conference Finals.
"I know how great he is," James said in the press conference last May 2023 about Jokic.
Jokic won MVP of the Western Conference Finals after he exploded with 27.8 points, 14.5 rebounds and 11.8 assists.
On the other hand, Lebron James felt humiliated with a sweep loss though it is not his first time to be swept. James got swept also last 2018, when his Cavaliers clashed with the Golden State Warriors.
Meanwhile, Lebron is expected to erupt vs the Nuggets.
Pacquiao's alleged illegitimate son Eman Bacosa goes pro.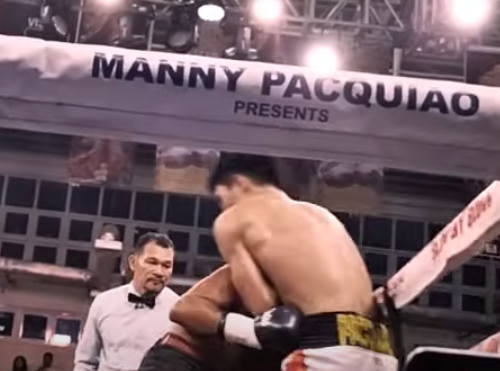 The 19 year old Emmanuel Joseph Bacosa, who is allegedly the son of Manny Pacquiao, fought Jommel Cudiamat in the "Blow by Blow" undercard event last September 23, 2023.
Cudiamat vs Bacosa resulted in a split draw however, as of today, boxing fans are getting hype with Eman's physique as it resembles teenager Pacman.
Fans are comparing Eman to the legitimate sons of Manny who are having a comfortable life. They are expecting Jimuel Pacquiao "legit son" Pacquiao vs Eman "bastard son".
Pacquaio promoted "blow by blow" which is coincidentally the start of his illegitimate son's professional career.
MP Promotions produced Blow by Blow, a weekly sports television boxing program airing on One Sports channel.
As of this writing, Eman's photos beside Pacquaio are spreading online.
Joanna Rose Bacosa is reportedly the mother of Eman.