Donaire\'s Legendary Left Hook
By Ponciano Melo – It is definite that Nonito \"The Filipino Flash\" Donaire is a future boxing hall of Fame. Given his accolades throughout his still strong going career, he is much qualified after he decided to retire, maybe sooner or later.
But if there\'s one thing unique about him inside the ring, what is it?
How did he become a four-division world champion?
If I could pick one, I think most of you will agree that it is his great left hook.
Please take note, Donaire is not a southpaw, but his left hook is so lethal.
The latest victim was Nordine Oubaali, the former WBC Bantamweight Champion. Donaire unleashed wrath against him by landing his signature punch that led to a fourth-round knockout and becoming the oldest bantamweight champion in boxing history at 38. He also dealt with Oubaali\'s first professional defeat.
His left hook has a lot of history, including his insane knockout on Vic Darchinyan, left hook that injured Naoya Inoue,
On February 12, 2011, he flat-out destroyed Fernando Montiel with none other than his left hook.
Video highlights: hanap nalang
February 4, 2012 versus Wilfredo Vasquez Jr.
Video highlights: hanap nalang
July 7, 2012 versus Jeffrey Mathebula
Video highlights: hanap nalang
October 13, 2012 versus Toshiaki Nishioka
Video highlights: hanap nalang
December 15, 2012 versus Jorge Arce
Video highlights: hanap nalang
References: https://www.youtube.com/watch?v=2KsTXG_HR0g
Pwedeng i-recycle tong link. Dating video naming kay Donaire about left hook din
Giannis Antetokounmpo acknowledges Steph Curry as the best player in the world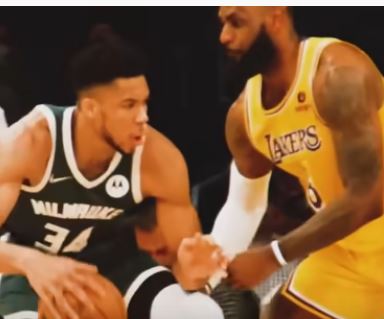 Giannis Antetokounmpo is a freak on the court but he is humble enough to acknowledge that he is not the best player in the NBA right now.
On media day, the two-time MVP cited that "the best player in the world is the person that is the last man standing."
"It's the person that takes his team to the Finals, the finish line and helps them win the game – that's how I view it. I believe the best player in the world is Steph Curry."
While he admitted, it doesn't mean Antetokounmpo will no longer strive. For the Greece Freak, it only makes him hungrier to return on top of the NBA and win the championship once more for Milwaukee.
In previous interviews, he also denied that he is the best player in the NBA despite winning the championship in 2021. He openly admires LeBron James and he felt that time that the four-time MVP was still the best player in the league.
Charlotte Hornets officially sign LiAngelo Ball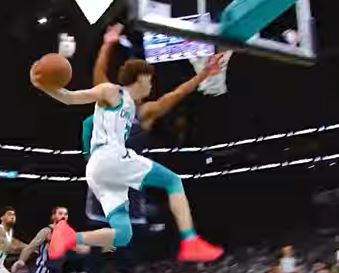 LiAngelo Ball will now have his chance to prove himself in the NBA after the Charlotte Hornets offered him an undisclosed deal for the 2022-23 season.
The 23-year old famous player will team up with his younger brother who made the All-Star last season, LaMelo.
Gelo last played in the NBA Summer League with the Hornets where he averaged 9.6 points a game.
Fans and media have followed him, LaMelo, and Lonzo since they were in high school and the latter is pretty much excited to see all of them in the NBA.
However, LiAngelo still needs to fight his way into the rotation and his real chance is in the upcoming preseason games.
Whether or not he impresses the coaching staff relies heavily on it.
Roger Federer's tennis legacy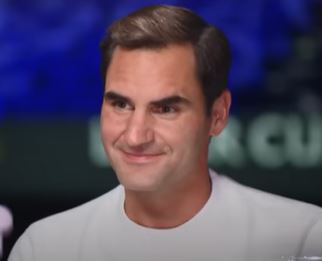 August 8th, 1981 marked the birth of Roger Federer. He plays tennis professionally and
is Swiss. He held the top spot in the global rankings for the Association of Tennis
Professionals (ATP) for 310 weeks, including a record 237 straight weeks, and five
times at the end of the year. His 103 ATP singles titles rank second all-time, and they
include 20 Grand Slam singles titles, an Open Era record eight Wimbledon men's
singles trophies, an Open Era record five US Open men's singles titles, and an
unprecedented six year-end titles.
Federer played during a time when the Big Three—Rafael Nadal, Novak Djokovic, and
him—dominated men's tennis. The Big Three are regarded by some as the three most
successful men's tennis players of all time. Federer, a former ball boy and the 1998
Wimbledon junior champion, won his first major singles championship at Wimbledon in
2003 at the age of 21.
Federer participated in 21 of the 28 major singles finals between 2003 and 2009. In
2004, 2006, and 2007, he won the ATP Finals, three of the four majors, and five US
Open and Wimbledon championships in a row. At the 2009 French Open, where he had
lost to Nadal three times in a row, he completed the career Grand Slam. Nadal
remained his major competitor until 2010. He broke Pete Sampras' record of 14 major
men's singles victories at Wimbledon in 2009 at the age of 27.
Federer won two majors between 2010 and 2016 but, despite spending the most of the
early 2010s in the Top 3, his supremacy on grass and hard courts was halted by the
rise of Djokovic and Nadal. He and Stan Wawrinka guided Switzerland to their first
Davis Cup victory in 2014 during this time, following their Olympic doubles gold medal
triumph at the 2008 Beijing Olympics. In the Olympic singles competition at the 2012
London Games, Federer also took home a silver medal after losing to Andy Murray.
Following a six-month break to recover from knee surgery in late 2016, Federer
returned to tennis with a bang, defeating Rafael Nadal in the 2017 Australian Open final
and capturing his eighth singles championship at the 2017 Wimbledon Championships.
Federer, 36, became the oldest ATP world No. 1 and the first person to win 20 major
singles titles at the 2018 Australian Open. He announced his retirement from
competitive tennis in September 2022 after winning the Laver Cup later that month.
Federer is an all-court player with versatility, and tennis fans adore him for what they
believe to be his effortlessness. As a junior, he struggled with self-control but later
improved his on-court conduct, winning the Stefan Edberg Sportsmanship Award 13
times in the process. He earned a record-setting five victories in the Laureus World
Sportsman of the Year competition. He contributed significantly to the development of
the Laver Cup team tournament in addition to competing. He also engages in charitable
work.
He started the Roger Federer Foundation, which supports underprivileged children in
southern Africa, and has raised money in part through the Match for Africa exhibition
series. He consistently ranks among the top ten highest-paid athletes in all sports and
was the top athlete with $100 million in endorsement income in 2020.