Like father Manny Pacquiao, Jimuel's passion is boxing
By Ponciano Melo Jr.
CALIFORNIA, USA — It runs in the blood.
Manny Pacquiao will be headlining one of the biggest fight nights of the year as he clashes with undefeated American foe Keith Thurman Jr. at the MGM Grand Las Vegas on July the 20th.
But before we see another titular affair from the Pacman, now 40-years-old and still looking sharp, another Pacquiao has traced his father's footsteps, and who knows, maybe even outgrow his father's enormous shadow.
Jimuel Pacquiao, eldest son of the Pacman is now undefeated after hurdling a litmus test in Darel Marquez, but was good enough to come out with a victory after three rounds at the RNJ Gym in Muntinlupa recently.
Mommy Dionisia was there to support the younger Pacquiao whose father is here in the United States to finish a six-week training camp heading into the July 20 card.
The unanimous decision win is a definite boost to the aspiring boxer who fought, and won, all his fights in 2019.
"I trained for this. I can take the shots. But I need to work harder," he said in an interview with Dyan Castillejo.
Could we be seeing another Pacquiao dominate the boxing scene in the near future?
Ads by AdAsia
If you ask the legend himself, Manny is the first to dial down the hype, and says he even tries to discourage his firs born son in taking up the gloves.
But the eight-division world champion admits he can only do so much.
"That\'s what he wants. We already advised him that boxing is so difficult, hard. You have to undergo hard work, training, discipline," Pacquiao told Yahoo! Sports\' Kevin Iole.
"We discouraged him. (I told him) 'I think you have to go to school, manage the business that we have," he added.
Pacquiao, whose storied career involved enduring hardships early in his career, did not want the same fate for his son.
"(Jimuel) said, 'What I\'m gonna do? Boxing is my passion?'" Pacquiao recalled. "I said, 'That\'s my line.'"
Indeed, boxing is a familial affair for the Pacquiaos, and us fans won't regret ever seeing another one like Manny grace the squared circle.
More importantly if its his own flesh and blood.
Amir Khan praises Terence Crawford's mastery and predicts unanimous decision victory over Errol Spence Jr.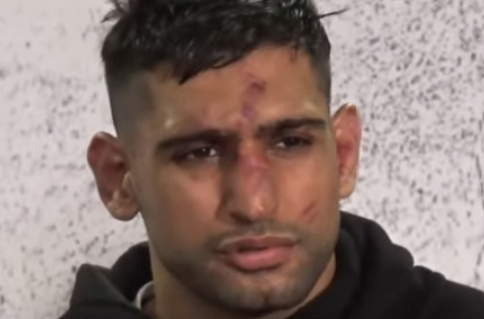 mir Khan, who shared the ring with Terence Crawford in a 2019 bout, has formed a unique bond with the welterweight sensation.
And just a few weeks remaining until Crawford's highly anticipated showdown with Errol Spence Jr., Khan finds himself in a prime position to make some intriguing predictions.
Despite suffering a defeat against Crawford, Khan trained with him and his team in preparation for his grudge match against Kell Brook in 2022.
Khan's firsthand experience has left him in awe of Crawford's abilities, leading him to confidently predict a unanimous decision victory for "Bud" over Errol Spence Jr. during a recent interview with FightHub.
READ MORE ON MANILA STANDARD
Former world champion Andre Berto makes bold prediction for Crawford-Spence Jr. clash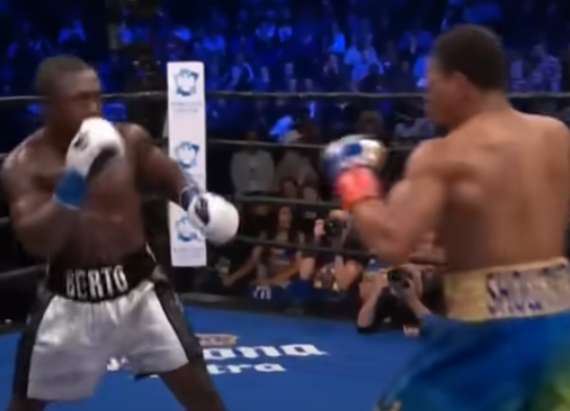 n the lead-up to the epic showdown between Terence Crawford and Errol Spence Jr., boxing fans and experts find themselves captivated by the heated debates surrounding the fight's outcome.
Adding fuel to the fire is the prediction of former WBC and IBF Welterweight champion Andre Berto, a seasoned veteran with a storied career.
AS SEEN IN MANILA STANDARD
Terrence Crawford vs. Errol Spence Jr.: The Battle for Welterweight Supremacy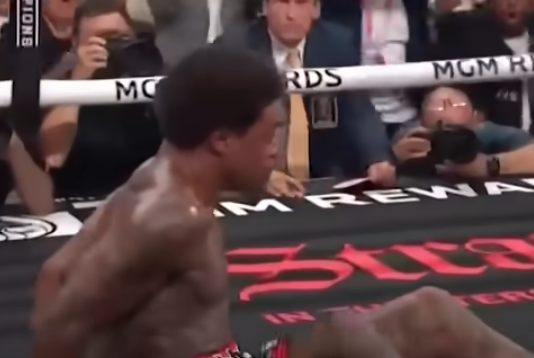 n a much-anticipated showdown, boxing fans are eagerly awaiting the clash between Terrence Crawford and Errol Spence Jr., set to take place on July 29, 2023.
This bout is undoubtedly the biggest fight of the year, and both fighters wasted no time in making their presence felt at the press conference, held to announce the official confirmation of the event.
AS SEEN IN MANILA STANDARD