Thurman disrespect for Pacquiao continues
By Ponciano Melo Jr.

posted July 02, 2019 at 08:59 am
Manila Standard Digital
The crass, trash-talking American can't seem to put a lid on his statements after yet another badmouthing of Filipino boxing icon Manny Pacquiao.
CALIFORNIA, USA — Keith Thurman Jr. is at it again.
The crass, trash-talking American can't seem to put a lid on his statements after yet another badmouthing of Filipino boxing icon Manny Pacquiao.
During an Instagram live video, the undefeated fighter once again called out the Pacman on his "retirement" plans. Thurman has vowed to be the one to fore Pacquiao into retirement since the two's press con in New York last May. He hasn't kept mum since.
In the video, shot inside a private plane headed for a scheduled inteview together with his eight-division world champion foe, "One Time" Thurman said that Pacquiao is \"easy work."
The American fighter also showed disrespect when he looked past his upcoming fight with Pacquiao and saying he is more concerned with fighting Errol Spence.
"I'm ready for Spence or everybody" he said after he dispatches of the fighting Senator.
Ads by AdAsia
According to those in his inner circle, however, Pacquiao got pissed when Thurman took a line out of the Bible.
Pacquiao, in a recent interview chose to let the comments from his opponent on July 20th at the MGM Grand in Las Vegas, just slide.
But insiders say that Pacquiao "got pissed" at the constant trash-talk of the younger American, getting irked at the comments made by Thurman that he will "crucify" Pacquiao.
pacman thurman
Photo credit WR Alinea
For now, what Thurman might expect, as repercussion of his words, a more aggressive Pacquiao. And the latter's strength and conditioning coach Justin Fortune expects the American fighter to back pedal if he gets a taste of that famous punching speed and power from the Pacman.
"Yeah. They all do. They all do. Listen, Thurman can't stay in the pocket with Manny — he's too fast, he's too strong. So logically, or fight-wise, if he wants to win this fight, he has to try to box him. We plan for both," he said.
Fil-Brit Tiktoker Salt Papi puts the world on notice in latest boxing win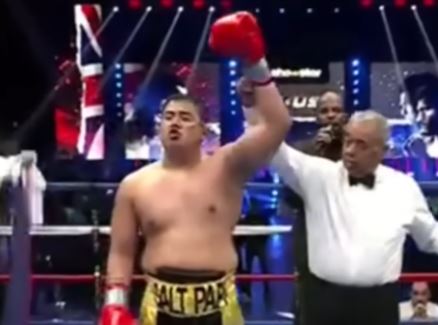 A new Pinoy boxer rising? This might be the case if we're talking about the social media influencers-turned-boxers.
Tiktoker Salt Papi was the talk of the town after his vicious knockout against Youtube sensation Josh Brueckner, a taller, bigger guy.
The Filipino-British boxer landed a perfect right hand right to the face of Brueckner in just the first round.
They served as an undercard of KSI vs. Faze Temperr.
Pro boxer and rising star Ryan Garcia was impressed by Salt Papi's victory convincing him that the latter should next face Jake Paul.
They are both undefeated in boxing and all of their wins are via knockout.
After the victory, Salt Papi posted a video clip on his Instagram showing a comparison of his knockout to Manny Pacquiao's iconic KO hit to Ricky Hatton.
The post received lots of comments including boxing's only eight-division world champion himself.
Pacquiao wrote on the comment "Pwede Na" in which Salt Papi replied with a "salamat po."
| | |
| --- | --- |
| | ReplyReply allForward |
Jon Jones takes on Ciryl Gane in heavyweight championship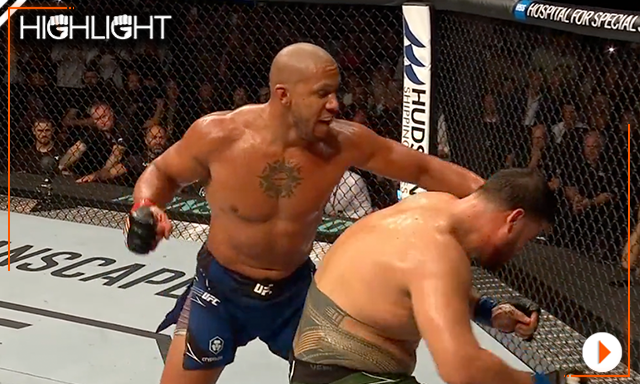 In a shocking announcement, Jon Jones confirmed that he is upping his division and will fight Ciryl Gane for the UFC heavyweight world title.
The development was leaked after T-Mobile Arena displayed an ad about the fight that was later on confirmed by the former pound-for-pound UFC fighter.
"Day one of four, just a few weeks out from my first heavyweight championship against Ciryl Gane," said Jones.
The mega-bout is expected to take place on UFC 285. Jones has been out of the Octagon for almost three years now.
"Absolutely, I'd love to have Henry [Cejudo] coaching me for this Ciryl Gane fight. Hopefully our schedules can align and we can get on the same page," said Jones.
"Bones" Jones at the age of 35 has a record of 26 wins, one loss, zero draw, and one no contest.
While Gane has 11 wins, one loss and zero draw.
The date of the collision has yet to be announced as of writing.
Pacquiao signs with Rizin for more exhibition bout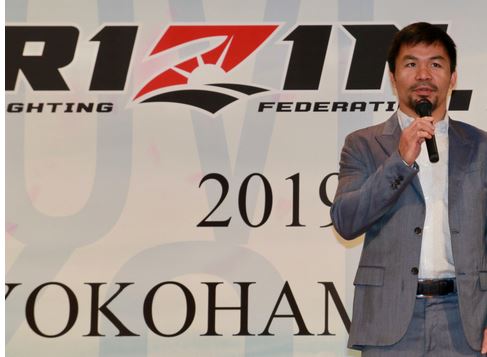 Boxing's only eight-division world champion Manny Pacquiao is set to continue putting on the gloves as he surprisingly signed under Japan's Rizin Fighting Federation.
The MMA promotion made it known through their social media with details that the former Philippine senator will box this year against a Japanese fighter.
He recently came back to the sport with an exhibition bout against Korean YouTuber DK Yoo.
"I have agreed with Rizin to fight next year. That date will soon be announced, and also my opponent that Rizin will choose, and I'm open and excited to fight a Japanese fighter," Pacquiao said during his signing with Rizin.