Secret to Pacquiao\'s success? Extreme work ethic even at 40
By Ponciano Melo Jr.
Who would have thought that Manny Pacquiao could have bid goodbye to the boxing world years ago? Probably all of us.
But seeing his last three fights justified his decision that he can still fight, win and go for more.
Pacquiao, who\'s looking for the 62nd victory of his glorious career has preserved his body well enough like a well-oiled machine.
Like a superbly maintained supercar, Pacquiao at 40 just keeps on revving up.
The fighting Senator is all out in his training, scheduled for six weeks in California, all in preparation for his bout with undefeated American Keith Thurman Jr. on July 20, 2019.
With fight number 71 only less than a month away, Pacquiao, unfazed by the constant trash talk of his younger foe, is deadlocked in the last stretch of his training camp led by legendary coach Freddi Roach, strength and conditioning coach Justin Fortune, and best friend trainer Buboy Fernandez.
It's amazing to see how Pacquiao can still go hard at this stage in his career which saw its peak a decade ago, fortified by his "Fighter of the 2000s" award.
Fortune, adds another anecdote to Pacquiao's lore as he said in an interview that the Pacman's body has "freakish" metabolism which allows the eight-division world champion to burn the 7,000-calorie per day meals he consumes.
In an intimate meeting with the future Hall of Famer boxing icon at his mansion in Los Angeles, those closest to him share how the People\'s champ prepares for his fights.
pacman thurman
Manny Pacquiao in his LA mansion as aunt Lilia stands in the background.
"His day will begin at 5 am," as elaborated by his Auntie Lilia Lao, the one who\'s taking care of his house in LA.
Ads by AdAsia
The amiable aunt of Manny shares that Team Pacquiao will go for a jog in the park while the next day they\'ll go uphill.
At 9 am they will return to his Mansion to eat, but "with a no pork policy," says aunt Lilia.
The always humble champion will then talk to his visitors before going for a quick rest.
Sparring session starts at 1 pm at the Wild card gym that usually ends at 3 o\'clock. Entertaining the media sometimes last longer than his sparring.
After dinner, the senator who also preached the gospel is doing a bible session for all the people on his mansion before they all take their rest.
This everyday routine of Manny Pacquiao has proven effective in maintaining his mind and body for the sports.
Warriors, Lakers get crucial win in tight West playoff race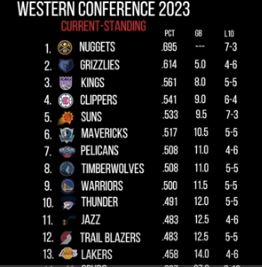 In a tight race for a playoff spot in the West, the defending champions Golden State Warriors and the lost glory-seeking Los Angeles Lakers got much-needed wins.
The Warriors outplayed the visiting Philadelphia 76ers for their third straight win behind Jordan Poole's 33 points. Steph Curry and Klay Thompson combined for 50 points to counter Joel Embiid's 46-piece.
With the dub, they currently sit at the sixth spot with a 39-26 win-loss record.
Meanwhile, the Los Angeles Lakers went .500 (37-37) for the first time this season after defeating the Oklahoma City Thunder, 116-111. Anthony Davis top scored with 37 points along with 15 boards.
LA is now at the eighth spot but still in a pressure pack position as teams below them are just one-game behind.
There are less than 20 games left before the regular season comes to an end.
Fury-Usyk world heavyweight unification fails to push through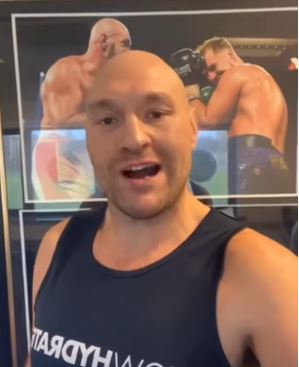 The much-anticipated world heavyweight unification bout hit a major blow after Oleksandr Usyk's manager Alexander Krassyuk said that it will not push through on April 29.
"No matter how much Usyk compromised, he was pushed for more," Krassyuk said on ESPN.
However, Tyson Fury answered back that it was Usyk to blame for the failure of the mega fight.
According to his promoter Frank Warren, the demand for a rematch clause of Usyk caused the breakdown of the fight.
"I convinced Tyson to take the rematch. Then we got into how the money will be split in the rematch. The rematch has become a sideshow. Why can't this be overcome if Usyk wants the fight? All the splits were agreed. Who walks in first was agreed. If it's a great fight then we will make the rematch," Warren said in an interview with talkSPORT.
This was supposed to mark Fury's return to boxing after initially retiring.
Paul George out for the rest of regular season due to knee sprain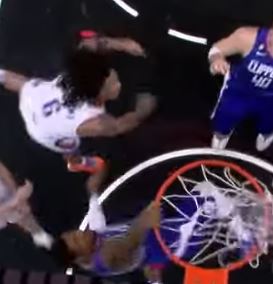 It started with a jaw-dropping 360 slam off a baseline cut by Paul George. Indeed a crazy play that sent the internet into a frenzy but several plays later another thing went viral involving George, a nasty knee injury in a rebound play.
Seen in the replays was the awkward position of his knee when he landed. He was carried out in the game and after further evaluation he will miss two to three weeks due to a sprained right knee.
It means George will not be available to play in the remainder of the regular season but there are hopes he will be ready in some time in the playoffs if his reevaluation is good.
Currently, his Los Angeles Clippers are fifth in the West but there's no safe place yet as the standing in their conference is very tight from no. 5 up to the 10th spot.
With this, the Clippers will rely heavily on Kawhi Leonard and their newly-required Russell Westbrook to finish the regular season in a good spot.