Manny Pacquiao nearing perfect game shape says brother Bobby
By Ponciano Melo Jr.
posted June 26, 2019 at 11:35 pm
Manila Standard Digital
https://manilastandard.net/sports/pacquiao-mania/298418/manny-pacquiao-nearing-perfect-game-shape-says-brother-bobby.html
LOS ANGELES, California — With still less than a month before facing off undefeated Keith Thurman Jr. in the ring, the eight-division world champion, senator Manny Pacquiao is now almost at his top form.
His brother and congressman Bobby Pacquiao has confirmed.
\"As we see his movement it is still fast. Right now, he\'s already at 89%,\" the former boxer, Bobby said in an interview.
The quickness of the Filipino pride will once again put to test against a much younger opponent as he vies to take the WBA Superwelterweight title on July 20th at the MGM Grand Arena.
The camp, however, said they haven\'t started his all-out training yet since they still got time to prepare and strategize against Thurman who is known for his heavy punches.
\"We can\'t underestimate Thurman, he\'s very powerful. We\'re making techniques, we\'re making strategies to help Manny protect himself on their fight,\" he added.
Thurman has earned 29 wins with 22 knockouts in his no loss professional record while Manny won 61 times including 29 KOs.
Right now, they are continuing his daily training routine where they jog in the morning and head to the Wild card gym in the afternoon to improve his stamina and execute their game plan towards the upcoming fight.
pacman thurman
Pacquiao with trainer Freddie Roach with the mitts flying off from the coach\'s hand. Photo from Manny Pacquiao
Despite getting labeled as the underdog for his upcoming fight, hall of Famer and Pacquiao\'s longtime trainer Freddie Roach remains confident that Manny will give Thurman a fight to remember and tint the clean record of the American.
"This is a great matchup. Thurman has youth and size. I'm sure he will come into the ring with 160 pounds behind his big right hand. Manny will be under 150," Roach said in a prior interview with the press.
Ads by AdAsia
"But we will have speed and movement. Winning this fight will come down to taking chances. Manny proved in his last two fights, against Matthysse and Broner, that he has his killer instinct back. Thurman better be prepared to shoot the works,\" he said.
Manny Pacquiao took some time off his grueling and intensifying training here as the Filipino boxing icon chose to rest for a day before heading back into the gym to continue the crucial stretch in his six-week training camp.
pacman thurman
Manny Pacquiao in his LA mansion with the writer. Precilyn Melo
The temporary lull is no cause for concern though as the Pacman is putting in some extra work for his upcoming bout come July 20th against the undefeated American boxer.
The camp, which continued from Manila, is now kicking in high gear as Pacquiao is putting in all the work in the six-week training camp.
Pacquiao will be looking to deal Thurman\'s first pro defeat, banking on extra motivation as the man opposite him inside the squared circle in less than a month's time vowed to "retire" the fighting Senator.
Tyson Fury's Dad sets constraints on the AJ-Fury rematch.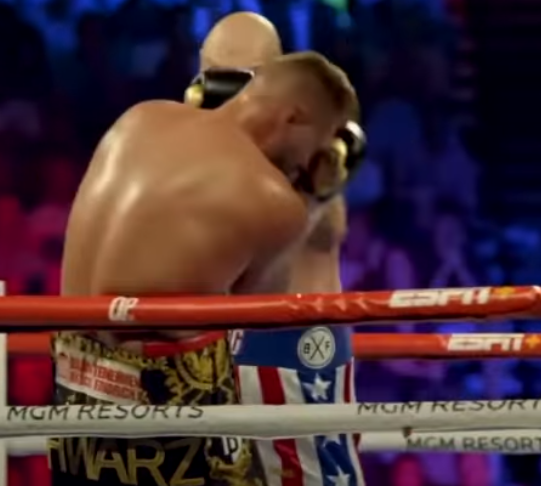 The "Gypsy King" Tyson Fury (33-0-1) is set to rematch with two-time former unified world heavyweight champ Anthony Joshua (26-3-0) next year but Fury's dad pushes Joshua vs Wilder first.
Deontay Wilder, "The Bronze Bomber" (43-2-1), former WBC heavyweight champ, is the first American world heavyweight champ since 2007. He defended his title for 10 times.
But, Wilder lost to Fury twice after their trilogy last October 9, 2021 in an eleventh round KO.
John Fury blurted to The Daily Mail that many boxers are ducking Wilder because they are afraid of him. He added that only his son defeated Wilder twice yet he praised the latter's power.
As of this writing, the said rematch is still unclear however, DAZN reported last September 23, 2023 that promoter Eddie Hearns got an venue offer to stage the fight next year.
Pacquiao's alleged illegitimate son Eman Bacosa goes pro.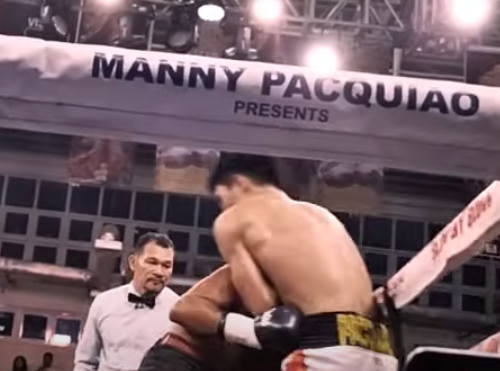 The 19 year old Emmanuel Joseph Bacosa, who is allegedly the son of Manny Pacquiao, fought Jommel Cudiamat in the "Blow by Blow" undercard event last September 23, 2023.
Cudiamat vs Bacosa resulted in a split draw however, as of today, boxing fans are getting hype with Eman's physique as it resembles teenager Pacman.
Fans are comparing Eman to the legitimate sons of Manny who are having a comfortable life. They are expecting Jimuel Pacquiao "legit son" Pacquiao vs Eman "bastard son".
Pacquaio promoted "blow by blow" which is coincidentally the start of his illegitimate son's professional career.
MP Promotions produced Blow by Blow, a weekly sports television boxing program airing on One Sports channel.
As of this writing, Eman's photos beside Pacquaio are spreading online.
Joanna Rose Bacosa is reportedly the mother of Eman.
Crawford no match to Canelo at 168 – GGG coach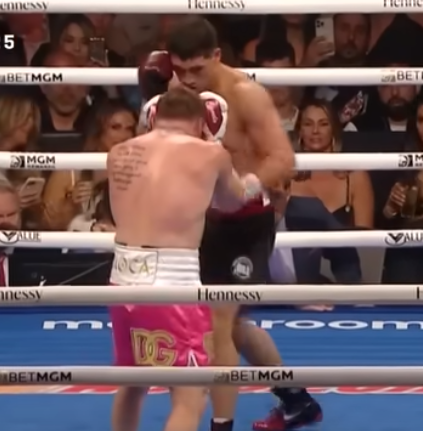 Gennady Golovkin (GGG) former coach Abel Sanchez presumes that Terrence Crawford is no match to Mexican pound for pound king Canelo Alvarez at 168 lbs.
In an interview by Fight Hub TV last October 9, 2023, GGG coach said that Canelo vs Crawford is laughable.
Sanchez is a Mexican-American trainer and coach of Gennady Golovkin who is the real rival of Canelo.
Undefeated and undisputed welterweight champion Crawford (40 – 0) has defeated his rival Errol Spence jr. last July 29, 2023 but still not enough to win vs Canelo.
It can be recalled that both Crawford and Spence Jr. have been craving to fight the Mexican superstar but to no avail.
When asked if Crawford can win vs Canelo, Sanchez said: "He [Crawford] gets beat. So, in my opinion, that's not a good fight."