Thurman likes odds, bets on self against Pacquiao
By Ponciano \"John\" Melo Jr.
posted July 18, 2019 at 07:51 pm
Manila Standard Digital
https://manilastandard.net/sports/pacquiao-mania/300310/thurman-likes-odds-bets-on-self-against-pacquiao.html
LAS VEGAS, Nevada — Keith Thurman is oozing with so much confidence that he is betting on knocking out Manny Pacquiao in the early rounds of their WBA (Super) welterweight title bout.
The undefeated champion Thurman said that he will wager $10,000 (around Php 515,000) on himself sending the eight-time division world titlist to the canvass within the first two rounds of their fight at the MGM Grand in Las Vegas, Nevada.
\"We\'re going for the overall victory,\" said Thurman in their last press conference for the upcoming fight.
\"And then for a 1st round KO, 2nd round KO and lucky number 7 round KO,\" he added to a mix of some cheers and jeers while his opponent Pacquiao sat just amused at the coarse American.
\"At the end of the day, it\'s a sport. I\'m a winner in life, but to bet on myself on the opening round, I like to encourage myself. It\'s a part of my strategy as a fighter,\" he continued.
"I'm gonna be putting some money down on this fight, too. I'll go for first (or) second round knockout," said Thurman in another interview with TMZ Sports.
"We don't wanna just make money so I don't wanna bet straight up. I wanna bet on KO. At least that's a motivation," he added.
Thurman
Ads by AdAsia
Play
In the latest odds, Thurman is a +142 underdog (risk $100 to win $142) while Pacquiao is a -165 favorite (risk $165 to win $100). But the cocky fighter out of Clearwater, Florida, who has an immaculate record of 29 wins highlighted by 22 knockouts, does not mind the underdog tag.
"Anybody who knows me, watch my boxing and watch how I speak upon boxing, I just really understand the game very well and every fight that I've taken I've never felt like the underdog," said Thurman, who will rely on his height and reach advantages against Pacquiao's speed and experience.
"They've never made me the underdog. I always felt like I was always gonna be coming out on top even if they, you know, win some rounds, they're not winning the fight," he added.
Thurman, however, may lose his bet as the 40-year old Filipino boxer has never been knocked out since 2012 when he was stopped by Mexican counter-punch specialist Juan Manuel Marquez in their fourth encounter.
Pacquiao won his last two fights against much-younger foes, beating Argentina's Lucas Mathysse via seventh round TKO and going the distance for a unanimous decision against American fighter Adrien Broner.
Still, Thurman believes that Pacquiao does not stand a chance against his style.
"I don't think Manny's style could ever beat my style," he said.
"The good thing about Pacquiao is he's going into the ring with speed, with power. But he better get me before I get him. That's the only option. He's not winning round by round."
Amir Khan praises Terence Crawford's mastery and predicts unanimous decision victory over Errol Spence Jr.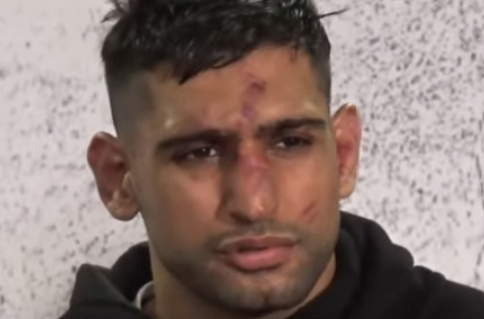 mir Khan, who shared the ring with Terence Crawford in a 2019 bout, has formed a unique bond with the welterweight sensation.
And just a few weeks remaining until Crawford's highly anticipated showdown with Errol Spence Jr., Khan finds himself in a prime position to make some intriguing predictions.
Despite suffering a defeat against Crawford, Khan trained with him and his team in preparation for his grudge match against Kell Brook in 2022.
Khan's firsthand experience has left him in awe of Crawford's abilities, leading him to confidently predict a unanimous decision victory for "Bud" over Errol Spence Jr. during a recent interview with FightHub.
READ MORE ON MANILA STANDARD
Former world champion Andre Berto makes bold prediction for Crawford-Spence Jr. clash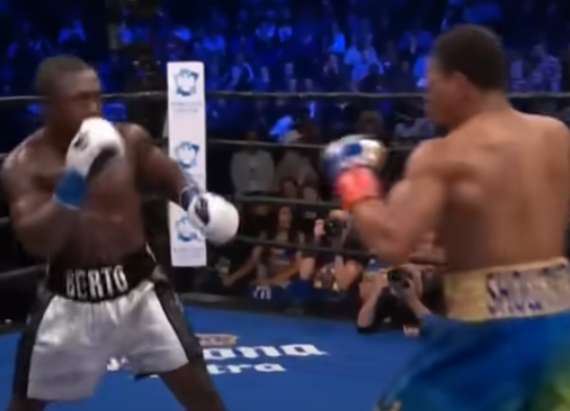 n the lead-up to the epic showdown between Terence Crawford and Errol Spence Jr., boxing fans and experts find themselves captivated by the heated debates surrounding the fight's outcome.
Adding fuel to the fire is the prediction of former WBC and IBF Welterweight champion Andre Berto, a seasoned veteran with a storied career.
AS SEEN IN MANILA STANDARD
Terrence Crawford vs. Errol Spence Jr.: The Battle for Welterweight Supremacy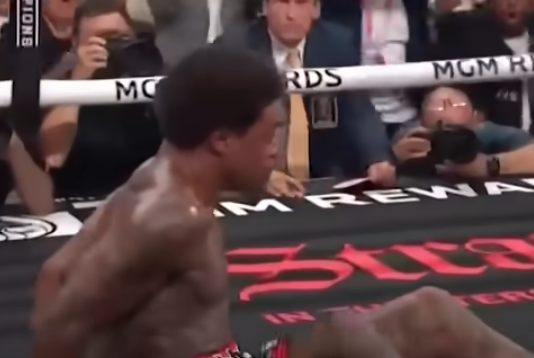 n a much-anticipated showdown, boxing fans are eagerly awaiting the clash between Terrence Crawford and Errol Spence Jr., set to take place on July 29, 2023.
This bout is undoubtedly the biggest fight of the year, and both fighters wasted no time in making their presence felt at the press conference, held to announce the official confirmation of the event.
AS SEEN IN MANILA STANDARD