Terence Crawford achieves unprecedented feat, punishing Spence for undisputed Welterweight title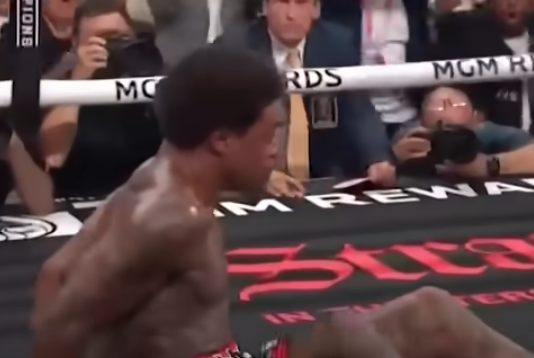 LAS VEGAS – In a boxing masterclass that left fans awestruck, Terence Crawford secured a remarkable ninth-round technical knockout over Errol Spence to claim the undisputed welterweight world title.
The unbeaten Crawford showcased his unparalleled skills, knocking down Spence three times before referee Harvey Dock called a halt to the bout at 2:32 in the ninth round of their super fight set in T-Mobile Arena in Las Vegas, Nevada.
Crawford's victory was nothing short of historic as he unified Spence's World Boxing Association, World Boxing Council, and International Boxing Federation titles with his own World Boxing Organization crown.
Becoming the first undisputed welterweight world champion in the four-belt era, Crawford etched his name in the annals of boxing history.
With this triumph, Crawford achieved an incredible feat, becoming the first fighter to hold all the belts in two weight divisions after previously conquering the lightweight and light welterweight divisions.
The victory was a testament to Crawford's unwavering determination and belief in himself, despite facing doubters and critics throughout his career.
Reflecting on the significance of his achievement, Crawford remarked, "It means everything because of who I took the belts from. They tried to blackball me, they kept me out, they talked bad about me, but I just kept my head high and kept praying for an opportunity to show the world who Terence Crawford is."
Crawford has now extended his knockout streak to 11 fights, including all eight in the welterweight division.
The highly anticipated matchup, drawing comparisons to legendary welterweight clashes of the past, saw Crawford deliver a stunningly dominant performance. Despite Spence's early aggression, Crawford's southpaw stance and powerful jab proved too much for his opponent to handle.
With music superstar Eminem adding to the spectacle with an in-person accompaniment for Crawford's walk to the ring, the atmosphere at T-Mobile Arena was electric.
Boxing royalty graced the sellout crowd, including heavyweight greats Mike Tyson and Evander Holyfield, and legends Floyd Mayweather and Manny Pacquiao.
As the dust settles on this historic bout, Terence Crawford's legacy as an undisputed welterweight world champion shines brightly, inspiring future generations of fighters.
READ MORE ON MANILA STANDARD
Amir Khan praises Terence Crawford's mastery and predicts unanimous decision victory over Errol Spence Jr.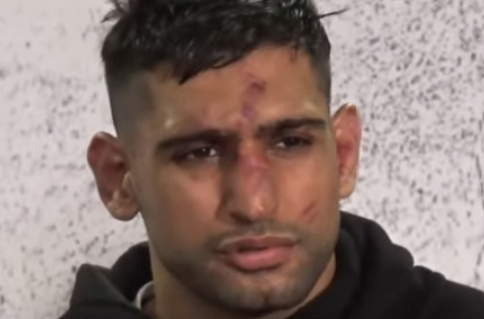 mir Khan, who shared the ring with Terence Crawford in a 2019 bout, has formed a unique bond with the welterweight sensation.
And just a few weeks remaining until Crawford's highly anticipated showdown with Errol Spence Jr., Khan finds himself in a prime position to make some intriguing predictions.
Despite suffering a defeat against Crawford, Khan trained with him and his team in preparation for his grudge match against Kell Brook in 2022.
Khan's firsthand experience has left him in awe of Crawford's abilities, leading him to confidently predict a unanimous decision victory for "Bud" over Errol Spence Jr. during a recent interview with FightHub.
READ MORE ON MANILA STANDARD
Former world champion Andre Berto makes bold prediction for Crawford-Spence Jr. clash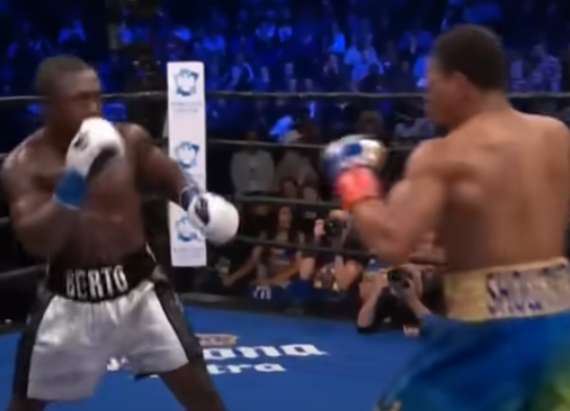 n the lead-up to the epic showdown between Terence Crawford and Errol Spence Jr., boxing fans and experts find themselves captivated by the heated debates surrounding the fight's outcome.
Adding fuel to the fire is the prediction of former WBC and IBF Welterweight champion Andre Berto, a seasoned veteran with a storied career.
AS SEEN IN MANILA STANDARD
Terrence Crawford vs. Errol Spence Jr.: The Battle for Welterweight Supremacy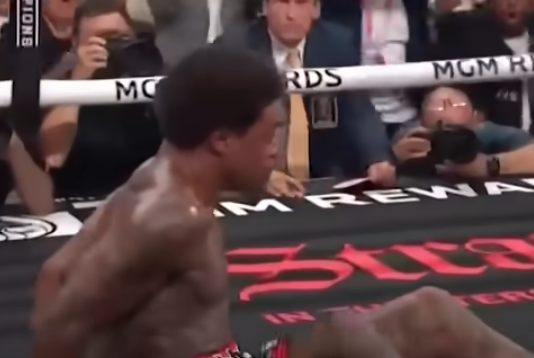 n a much-anticipated showdown, boxing fans are eagerly awaiting the clash between Terrence Crawford and Errol Spence Jr., set to take place on July 29, 2023.
This bout is undoubtedly the biggest fight of the year, and both fighters wasted no time in making their presence felt at the press conference, held to announce the official confirmation of the event.
AS SEEN IN MANILA STANDARD