Spence Jr. vs. Crawford: A long-awaited showdown finally arrives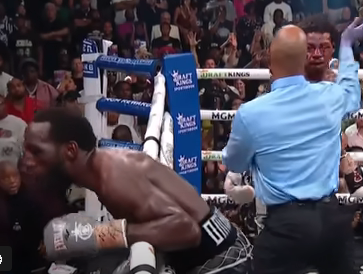 After years of anticipation and several failed attempts to make the fight happen, Errol Spence Jr. and Terence Crawford are set to collide on July 29 in what is expected to be one of the biggest and most significant fights in recent boxing history.
The battle will determine the undisputed welterweight champion, bringing together two of the sport's pound-for-pound elite.
Crawford, the reigning WBO welterweight champion, has long been regarded as one of boxing's premier talents. His ascent to the top was hindered by his affiliation with Top Rank, which prevented him from facing the elite welterweights under the Premier Boxing Champions banner.
However, after parting ways with Top Rank, the opportunity for a long-awaited clash with Spence Jr. finally emerged.
On the other side of the ring stands Spence Jr., the undefeated WBC, IBF, and WBA welterweight champion.
While he has been less active due to various setbacks, including a car crash and a retinal tear, Spence Jr. showcased his dominance in his last outing by unifying his titles with an impressive 10th-round stoppage victory over Yordenis Ugas in April 2022.
The showdown will take place at the renowned T-Mobile Arena in Las Vegas and will be broadcast on Showtime pay-per-view. The fight card also features exciting matchups, including Isaac Cruz vs. Giovanni Cabrera in the lightweight division and Jesus Ramos vs. Sergio Garcia in the junior middleweight division.
Boxing enthusiasts around the world eagerly anticipate this long-awaited showdown between Spence Jr. and Crawford.
The fight has generated significant buzz, following the success of previous boxing events, and is expected to deliver an unforgettable spectacle for fans.
As the date approaches, boxing fans and experts alike are eager to witness the clash of these welterweight giants and determine who will emerge as the undisputed champion.
With the potential for a bidirectional rematch clause, the stakes are even higher, fueling the excitement surrounding the event.
Mark your calendars for July 29th, as boxing history is set to be made with Spence Jr. and Crawford stepping into the ring.
The event promises to captivate the world, leaving an indelible mark on the sport and solidifying the legacies of these two remarkable fighters.
Amir Khan praises Terence Crawford's mastery and predicts unanimous decision victory over Errol Spence Jr.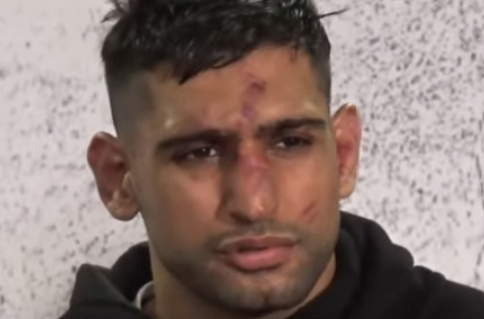 mir Khan, who shared the ring with Terence Crawford in a 2019 bout, has formed a unique bond with the welterweight sensation.
And just a few weeks remaining until Crawford's highly anticipated showdown with Errol Spence Jr., Khan finds himself in a prime position to make some intriguing predictions.
Despite suffering a defeat against Crawford, Khan trained with him and his team in preparation for his grudge match against Kell Brook in 2022.
Khan's firsthand experience has left him in awe of Crawford's abilities, leading him to confidently predict a unanimous decision victory for "Bud" over Errol Spence Jr. during a recent interview with FightHub.
READ MORE ON MANILA STANDARD
Former world champion Andre Berto makes bold prediction for Crawford-Spence Jr. clash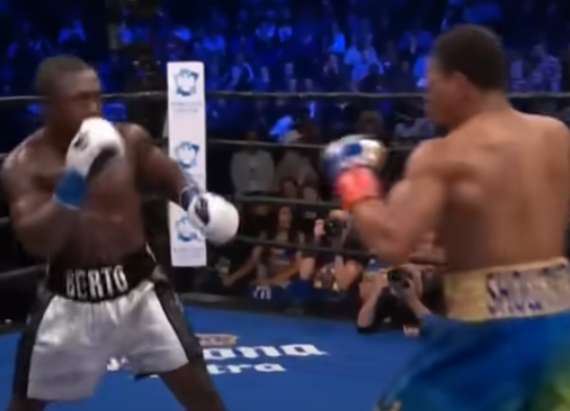 n the lead-up to the epic showdown between Terence Crawford and Errol Spence Jr., boxing fans and experts find themselves captivated by the heated debates surrounding the fight's outcome.
Adding fuel to the fire is the prediction of former WBC and IBF Welterweight champion Andre Berto, a seasoned veteran with a storied career.
AS SEEN IN MANILA STANDARD
Terrence Crawford vs. Errol Spence Jr.: The Battle for Welterweight Supremacy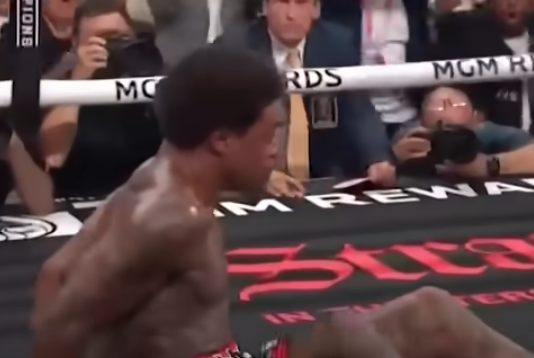 n a much-anticipated showdown, boxing fans are eagerly awaiting the clash between Terrence Crawford and Errol Spence Jr., set to take place on July 29, 2023.
This bout is undoubtedly the biggest fight of the year, and both fighters wasted no time in making their presence felt at the press conference, held to announce the official confirmation of the event.
AS SEEN IN MANILA STANDARD