Lillard's insightful prediction for Crawford vs. Spence Jr. fight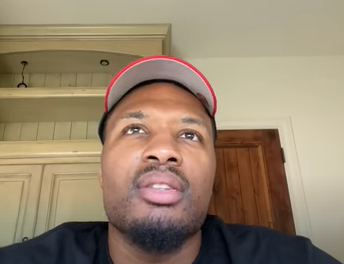 As the highly anticipated showdown between Terence Crawford and Errol Spence Jr. approaches, the boxing world is buzzing with excitement and predictions. Damian Lillard, the renowned point guard of the Portland Trail Blazers and a passionate boxing enthusiast, has shared his intriguing insight on the upcoming welterweight clash.
Lillard, known for his sharp instincts on the basketball court, admitted that this fight was too close to call. According to the NBA superstar, the Crawford vs. Spence Jr. matchup is a true 50-50 affair. Lillard stated, "No outcome will surprise me in this fight. I can see either one winning by decision, I can see either one winning by a stoppage."
Despite his uncertainty regarding the outcome, Lillard expressed admiration for both fighters, recognizing their stature at the pinnacle of the sport. He emphasized the difficulty of choosing a clear favorite in this high-stakes encounter.
While Lillard refrained from picking a winner, he provided some insights into Spence Jr.'s potential strategy against Crawford. Lillard believes that Spence Jr., a tenacious and relentless fighter, will focus on attacking Crawford's body. He described Spence Jr. as a tough competitor who will bring the fight to his opponent, adding, "Spence, he gon' get to that body, he gon' bang. He tough, you know he southern. He gon' bring it, you know it's gon' be a fight with him."
Contrasting Lillard's perspective, Crawford recently stated his intention to pursue a knockout victory and deliver a spectacular performance in the ring. Spence Jr., on the other hand, boldly proclaimed their bout as the "fight of the decade," anticipating a monumental clash.
With two contrasting opinions from Lillard and the fighters themselves, the anticipation for the Crawford vs. Spence Jr. showdown continues to build. Boxing fans worldwide eagerly await the moment when these two welterweight champions step into the ring on July 29th.
As the date draws nearer, predictions and speculations will continue to circulate, fueling the excitement and intrigue surrounding this highly significant fight. One thing remains certain: when Crawford and Spence Jr. collide, fans can expect a thrilling spectacle that will leave an indelible mark on the sport.
The boxing world eagerly awaits the moment when these two warriors finally face off, as they vie for supremacy in the welterweight division. Whether it's Crawford's precise skills or Spence Jr.'s relentless aggression that prevails, the fight promises to be a memorable chapter in boxing history.
Amir Khan praises Terence Crawford's mastery and predicts unanimous decision victory over Errol Spence Jr.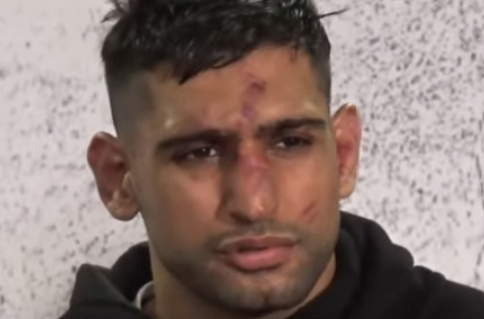 mir Khan, who shared the ring with Terence Crawford in a 2019 bout, has formed a unique bond with the welterweight sensation.
And just a few weeks remaining until Crawford's highly anticipated showdown with Errol Spence Jr., Khan finds himself in a prime position to make some intriguing predictions.
Despite suffering a defeat against Crawford, Khan trained with him and his team in preparation for his grudge match against Kell Brook in 2022.
Khan's firsthand experience has left him in awe of Crawford's abilities, leading him to confidently predict a unanimous decision victory for "Bud" over Errol Spence Jr. during a recent interview with FightHub.
READ MORE ON MANILA STANDARD
Former world champion Andre Berto makes bold prediction for Crawford-Spence Jr. clash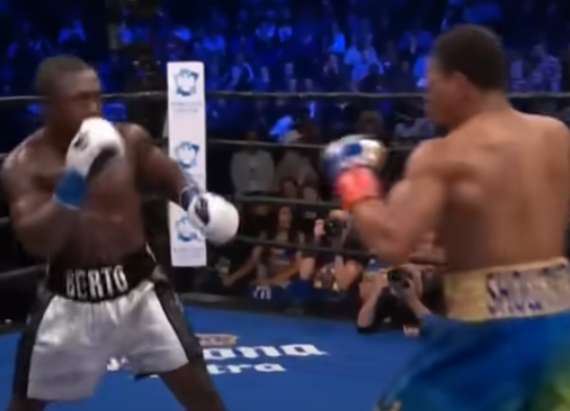 n the lead-up to the epic showdown between Terence Crawford and Errol Spence Jr., boxing fans and experts find themselves captivated by the heated debates surrounding the fight's outcome.
Adding fuel to the fire is the prediction of former WBC and IBF Welterweight champion Andre Berto, a seasoned veteran with a storied career.
AS SEEN IN MANILA STANDARD
Terrence Crawford vs. Errol Spence Jr.: The Battle for Welterweight Supremacy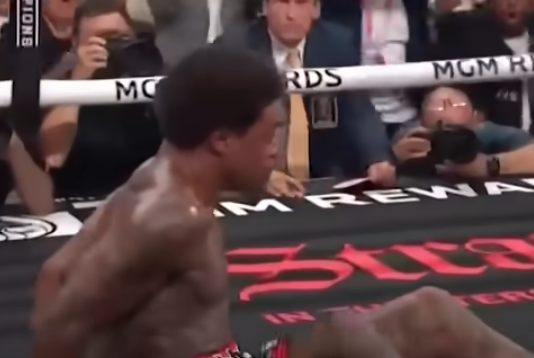 n a much-anticipated showdown, boxing fans are eagerly awaiting the clash between Terrence Crawford and Errol Spence Jr., set to take place on July 29, 2023.
This bout is undoubtedly the biggest fight of the year, and both fighters wasted no time in making their presence felt at the press conference, held to announce the official confirmation of the event.
AS SEEN IN MANILA STANDARD