Ryan Garcia shuts Duno down with 1st round stoppage
By Bombo Ponciano \'John\' Melo Jr -November 4, 2019 | 4:29 PM
https://www.bomboradyo.com/ryan-garcia-shuts-duno-down-with-1st-round-stoppage/
Ryan Garcia was easily the better man he was eager to prove against Romero Duno as he put the fight with a knockout win in the first round of their WBC silver lightweight title match at the MGM Grand Arena in Las Vegas, Nevada.
Garcia who was questioned of running away from Duno settled it once and for all with a stunning finish and now has a new clean record of 19 wins with 16 knockouts.
The popular Garcia also snatched Duno's NABO 135-pound belt.
A right hand to the temple knocked Duno out who was supposed to give Garcia his hardest test in his young boxing career.
Garcia was all but hype after the win celebrating and proving his critics all wrong.
"I feel good. It's kind of what I expected. All respect to Duno, he came to fight, he came in shape, he caught me with an overhand right and I took it and from there I knew I could keep taking them and keep coming at him. When I took his best shot, I knew alright, I got him. Everybody knows he has a big overhand right, he's put a lot of people to sleep with that, and then when I took it, I thought – oh okay, that's what it is. And I felt good from then," he said.
The new champion sparred with Canelo Alvarez and was trained by the Reynoso brothers.
"I just want better competition, the more I step up. I'm only 21 and a lot of people forget that. But I'm going at my pace, whatever I feel I'm ready for, I'll take on. Those fights down the line are huge fights, once my team feels I'm prepared. I'm always going to listen to my team."
Duno suffered his second defeat on 21 wins.
Bulls add veteran Dragic with a one-year deal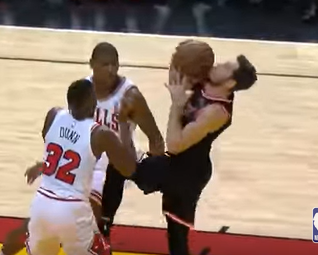 After a winning season for the Chicago Bulls after a few years, they are adding depth in the offseason to back their goal for a deeper postseason run come next NBA season.
They added veteran guard Goran Dragic after signing him to a one-year deal. The Lithuanian last played for the Brooklyn Nets.AS SEEN IN BOMBO RADYO
Stephen Curry nails 2022 ESPY hosting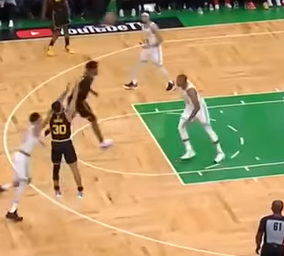 One thing is for sure, Stephen Curry did a great job hosting the return of the 2022 Excellence in Sports Performance Yearly (ESPY) Awards.
The 2022 NBA Finals MVP printed his mark on the awards night by, of course, the traditional roasting of athletes, one of which includes LeBron James.
AS SEEN IN BOMBO RADYO
Dwight Howard plans to join WWE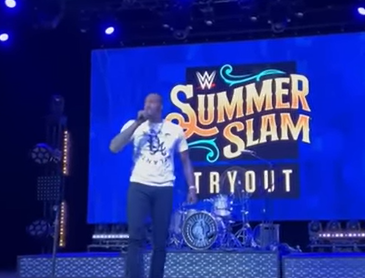 MMA to boxing is not the only sport you can cross, so is basketball to pro wrestling.
NBA veteran ang NBA champion Dwight Howard wants to be in the WWE if he's not on an NBA team this coming season.
He is currently a free agent and no signs yet of teams interested to sign him in.
Howard, an 8x NBA All-Star, 3x NBA Defensive Player of the Year and 5x All-NBA First Team, is currently 36 and has seen his career depleted throughout the years.
He made it clear though that his first priority is to still play in the league and will consider the WWE if left out in the 2022-23 season.
Howard participated in the WWE tryout and could be a great boost to the show due to his physique and entertaining attitude.
AS SEEN IN BOMBO RADYO