Red Cross kicks off COVID-19 testing for 20,000 OFWs
By Bombo Ponciano \'John\' Melo Jr -May 1, 2020 | 6:02 PM
https://www.bomboradyo.com/red-cross-kicks-off-covid-19-testing-for-20000-ofws/
The Philippine Red Cross (PRC) started testing overseas Filipino workers (OFW) who just arrived in the country for Coronavirus Disease (COVID-19) at its newly-inaugurated molecular laboratory inside PRC's Logistics Center in Mandaluyong City.
On Thursday night, around 120 seafarers who returned on April 29 arrived at the testing center to undergo swabbing.
They were accompanied by the Philippine Coast Guard (PCG).
"Our aim is to really get our people tested so that we can immediately isolate those who are affected and prevent the non-carriers from acquiring the virus. We want to make sure that our OFWs are safe before they go home to their families. Last week, we inaugurated our molecular laboratory and we are planning to put up 20 more throughout the country so that we could test more," said Senator Richard J. Gordon, chairman and chief executive officer of PRC.
The PRC and PCG will also start testing returning OFWs at the Ninoy Aquino International Airport (NAIA) Terminals I and II, and at Eva Macapagal Terminal.
On April 30, Gordon met with Bases Conversion and Development Authority (BCDA) President Vince Dizon and the PCG Task Force Laban Coronavirus medical team headed by Captain Eric Steven Guieb to discuss the measures and proper protocol to be followed during the rapid testing at the airports.
The swabbing will be conducted by nurses and medical technologists of the armed forces under the supervision of PRC staff to ensure that the procedures are followed correctly.
"Red Cross saved our fight against COVID because of the testing capacity. Umaabot ng isang libo mahigit ang dumarating na OFWs everyday. We want to test them and we want to work with Chairman Gordon para mabilis iyong resulta kase kapag na-test natin sila at nalaman natin na negative, puwede na natin silang ipa-home quarantine," Dizon said.
Guieb, on the other hand, thanked the PRC for helping them ensure the safety of the OFWs and their families.
"It's amazing that Senator Gordon was able to think of this. Malaking tulong ang mga PCRs especially sa OFWs to ensure that when they go home to their families, they are clean of the COVID," he said.
Bulls add veteran Dragic with a one-year deal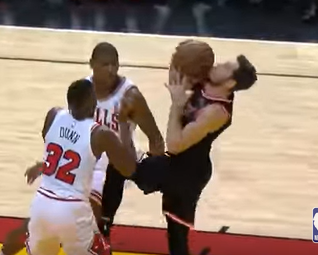 After a winning season for the Chicago Bulls after a few years, they are adding depth in the offseason to back their goal for a deeper postseason run come next NBA season.
They added veteran guard Goran Dragic after signing him to a one-year deal. The Lithuanian last played for the Brooklyn Nets.AS SEEN IN BOMBO RADYO
Stephen Curry nails 2022 ESPY hosting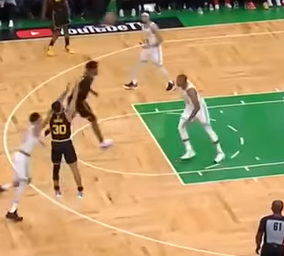 One thing is for sure, Stephen Curry did a great job hosting the return of the 2022 Excellence in Sports Performance Yearly (ESPY) Awards.
The 2022 NBA Finals MVP printed his mark on the awards night by, of course, the traditional roasting of athletes, one of which includes LeBron James.
AS SEEN IN BOMBO RADYO
Dwight Howard plans to join WWE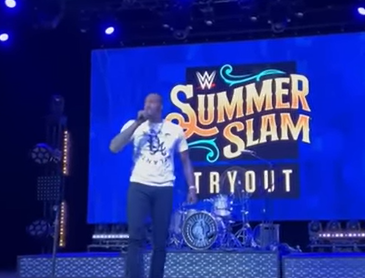 MMA to boxing is not the only sport you can cross, so is basketball to pro wrestling.
NBA veteran ang NBA champion Dwight Howard wants to be in the WWE if he's not on an NBA team this coming season.
He is currently a free agent and no signs yet of teams interested to sign him in.
Howard, an 8x NBA All-Star, 3x NBA Defensive Player of the Year and 5x All-NBA First Team, is currently 36 and has seen his career depleted throughout the years.
He made it clear though that his first priority is to still play in the league and will consider the WWE if left out in the 2022-23 season.
Howard participated in the WWE tryout and could be a great boost to the show due to his physique and entertaining attitude.
AS SEEN IN BOMBO RADYO