Liliard explodes as Trail Blazers deals Knicks 10th straight defeat
By Bombo Ponciano \'John\' Melo Jr -December 11, 2019 | 5:10 PM
https://www.bomboradyo.com/liliard-explodes-as-trail-blazers-deals-knicks-10th-straight-defeat/
Damian Liliard took charge early to lead Portland Trailblazers' demolition on the skidding New York Knicks, 115-87, to cap off their four straight home games.
Liliard dropped 31 points including eight treys and with six assists to make it 2-2 inside the Moda Center.
Hassan Whiteside backed Liliard with his double-double performance of 17 points and 15 rebounds but nothing bigger than his inside presence blocking five shots in total.
Recent addition Carmelo Anthony finished with 16 markers as CJ McCollum was limited to only 13.
Portland were blazing from the outside knocking down 17 triples contrary to New York's 7-38 shooting from the clip or just 18.4 %.
The home squad was too hot to handle by the visiting squad as they ended up the first half, 60-41. Things only went worse for the Knicks as the Blazers barrage continued creating their largest lead at 32 points.
Julius Randle led the dispirited squad with 15 points as Mitchell Robinson added 14 markers.
Portland will play the next two on the road against the Denver Nuggets and the Phoenix Suns respectively.
Bulls add veteran Dragic with a one-year deal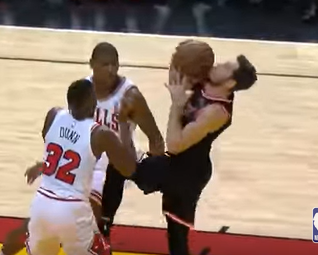 After a winning season for the Chicago Bulls after a few years, they are adding depth in the offseason to back their goal for a deeper postseason run come next NBA season.
They added veteran guard Goran Dragic after signing him to a one-year deal. The Lithuanian last played for the Brooklyn Nets.AS SEEN IN BOMBO RADYO
Stephen Curry nails 2022 ESPY hosting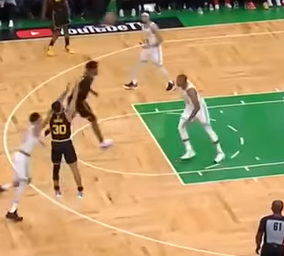 One thing is for sure, Stephen Curry did a great job hosting the return of the 2022 Excellence in Sports Performance Yearly (ESPY) Awards.
The 2022 NBA Finals MVP printed his mark on the awards night by, of course, the traditional roasting of athletes, one of which includes LeBron James.
AS SEEN IN BOMBO RADYO
Dwight Howard plans to join WWE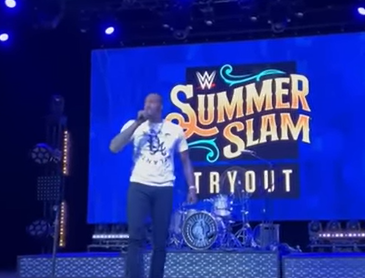 MMA to boxing is not the only sport you can cross, so is basketball to pro wrestling.
NBA veteran ang NBA champion Dwight Howard wants to be in the WWE if he's not on an NBA team this coming season.
He is currently a free agent and no signs yet of teams interested to sign him in.
Howard, an 8x NBA All-Star, 3x NBA Defensive Player of the Year and 5x All-NBA First Team, is currently 36 and has seen his career depleted throughout the years.
He made it clear though that his first priority is to still play in the league and will consider the WWE if left out in the 2022-23 season.
Howard participated in the WWE tryout and could be a great boost to the show due to his physique and entertaining attitude.
AS SEEN IN BOMBO RADYO