Harden fires back-to-back 40-point game to lead Houston past Pacers
By Bombo Precilyn Silvestre-Melo -November 16, 2019 | 7:58 PM https://www.bomboradyo.com/harden-fires-back-to-back-40-point-game-to-lead-houston-past-pacers/
James Harden continues his fiery scoring outburst in the season after dropping 44 points to propel the Houston Rockets over the Indiana Pacers, 111-102.
The former MVP added eight rebounds, five assists and four steals to his name in his back-to-back 40-point outing.
Currently, he leads the NBA in points scored and is averaging 36.3 points per game.
The Pacers did pretty a good job of keeping with the Rockets before running out of gas in the endgame.
Houston nailed 14 three-pointers to give them the boost as the visiting Indiana took control of the paint with its 52-44 advantage.
Ben McLemore had a game for himself after pouring 21 points to support Harden's offensive onslaught and to make up for Russell Westbrook's ugly-shooting night finishing with 17 points, eight rebounds and six assists in 5-out-of-21 from the field.
Meanwhile, the Pacers displayed balance scoring with six players reaching double-figure scoring led by Domantas Sabonis and Doug Mcdermott's 18 markers apiece.
However, Harden's individual brilliance came out better as Houston climbed up to 9-3 while Pacers go to 7-5.
Bulls add veteran Dragic with a one-year deal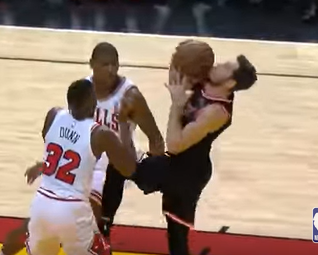 After a winning season for the Chicago Bulls after a few years, they are adding depth in the offseason to back their goal for a deeper postseason run come next NBA season.
They added veteran guard Goran Dragic after signing him to a one-year deal. The Lithuanian last played for the Brooklyn Nets.AS SEEN IN BOMBO RADYO
Stephen Curry nails 2022 ESPY hosting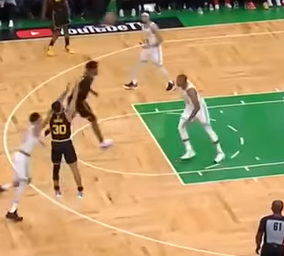 One thing is for sure, Stephen Curry did a great job hosting the return of the 2022 Excellence in Sports Performance Yearly (ESPY) Awards.
The 2022 NBA Finals MVP printed his mark on the awards night by, of course, the traditional roasting of athletes, one of which includes LeBron James.
AS SEEN IN BOMBO RADYO
Dwight Howard plans to join WWE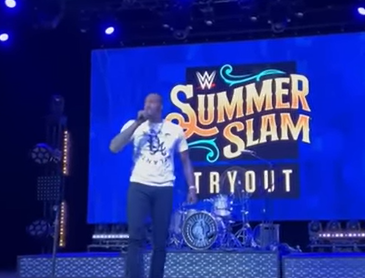 MMA to boxing is not the only sport you can cross, so is basketball to pro wrestling.
NBA veteran ang NBA champion Dwight Howard wants to be in the WWE if he's not on an NBA team this coming season.
He is currently a free agent and no signs yet of teams interested to sign him in.
Howard, an 8x NBA All-Star, 3x NBA Defensive Player of the Year and 5x All-NBA First Team, is currently 36 and has seen his career depleted throughout the years.
He made it clear though that his first priority is to still play in the league and will consider the WWE if left out in the 2022-23 season.
Howard participated in the WWE tryout and could be a great boost to the show due to his physique and entertaining attitude.
AS SEEN IN BOMBO RADYO