Kovalev: Canelo Alvarez is my biggest fight
By Ponciano "John" Melo Jr.
posted October 25, 2019 at 01:58 pm
Manila Standard Digital

https://manilastandard.net/sports/sports-headlines/308423/-kovalev-canelo-alvarez-is-my-biggest-fight.html
CALIFORNIA, USA — If you ask Sergey Kovalev, Canelo Alvarez might be his biggest, toughest opponent so far.
That's despite the Mexican boxing star losing about a couple of inches in the vertical department — and jumping about two weight classes before their fight next month.
The two boxers are set to face each other on November 2 at the MGM Grand in Las Vegas for the WBO light heavyweight championship belt.
And if you ask the 36-year-old Kovalev, he doesn't see himself as the one Canelo took out for a date with destiny in the younger fighter's quest for a fourth world title belt in four divisions.
"I understand that a lot of people are thinking that I'm the underdog, but the ring will show our skills," Kovalev told BoxingScene.com.
The current light heavyweight champ doesn't see this as a one-way fight. In fact, he is pouring his heart out to try and play the spoiler's role in Canelo being a four-division champ.
"My job is to be in the best shape and bring the best fight. I understand this fight will be dangerous for me and my boxing career," he added.
The fight on November 2 with the natural middleweight Canelo will be another title defense for the Russian, who is now enjoying a spike in his performance under new trainer Buddy McGirt.
Kovalev, turned the tables on Eleider Alvarez, beating the Colombian after a defeat in their initial fight, reclaiming his WBO championship belt in February this year before defending his title in style via a Round 11 KO over Anthony Yarde.
According to him, he's the "biggest name in the light heavyweight division" but he respects Canelo even though they've had "great opinions of each other" since they met in Big Bear in 2012.
And if he'll be particularly blunt, this matchup with Canelo (52-1-2, 35 KOs) is a tougher one than versus Ward.
"Of course this will be a tougher fight for me than Andre Ward. Ward was a dirty fighter, he was not a real fighter … If boxing had a division between 175 and 200, I would move up, too. My goal is the same, to defend my titles until I retire," he said.
"If someone challenges me to a fight, I cannot say no. I'm only training for victory. He's the best in boxing, and this is my biggest test. I should be ready," he added.
Amir Khan praises Terence Crawford's mastery and predicts unanimous decision victory over Errol Spence Jr.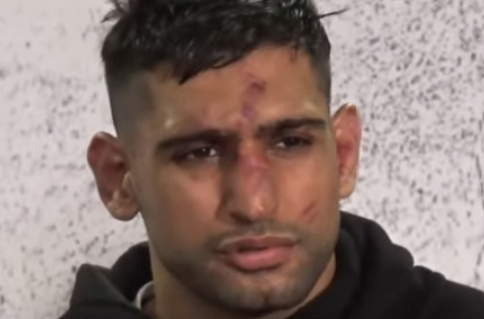 mir Khan, who shared the ring with Terence Crawford in a 2019 bout, has formed a unique bond with the welterweight sensation.
And just a few weeks remaining until Crawford's highly anticipated showdown with Errol Spence Jr., Khan finds himself in a prime position to make some intriguing predictions.
Despite suffering a defeat against Crawford, Khan trained with him and his team in preparation for his grudge match against Kell Brook in 2022.
Khan's firsthand experience has left him in awe of Crawford's abilities, leading him to confidently predict a unanimous decision victory for "Bud" over Errol Spence Jr. during a recent interview with FightHub.
READ MORE ON MANILA STANDARD
Former world champion Andre Berto makes bold prediction for Crawford-Spence Jr. clash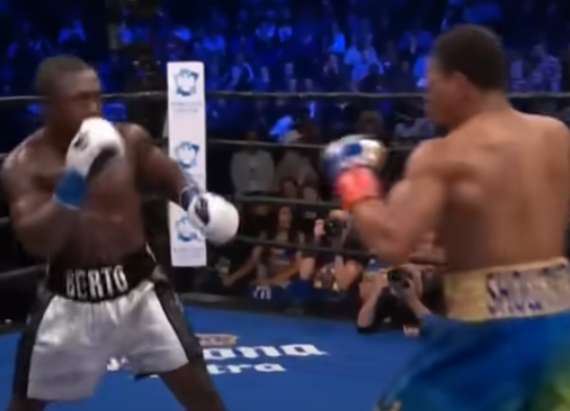 n the lead-up to the epic showdown between Terence Crawford and Errol Spence Jr., boxing fans and experts find themselves captivated by the heated debates surrounding the fight's outcome.
Adding fuel to the fire is the prediction of former WBC and IBF Welterweight champion Andre Berto, a seasoned veteran with a storied career.
AS SEEN IN MANILA STANDARD
Terrence Crawford vs. Errol Spence Jr.: The Battle for Welterweight Supremacy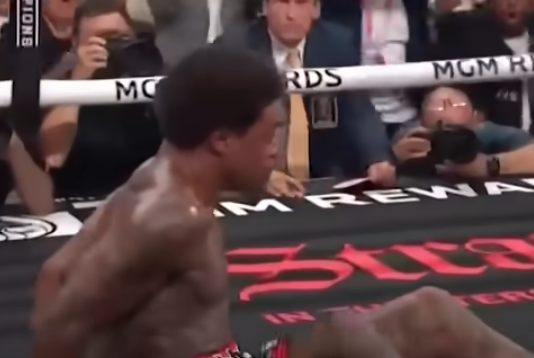 n a much-anticipated showdown, boxing fans are eagerly awaiting the clash between Terrence Crawford and Errol Spence Jr., set to take place on July 29, 2023.
This bout is undoubtedly the biggest fight of the year, and both fighters wasted no time in making their presence felt at the press conference, held to announce the official confirmation of the event.
AS SEEN IN MANILA STANDARD