Jake Paul's rise to stardom in boxing
Jake Paul fought three times in 2021 and according to Forbes, he earned $40 million
from these victories. And he's going for more cash this year.
But how did he do it? How did he start in boxing?
The American YouTuber rose to prominence because to his amusing drawing videos on
Vine. He rose to become one of the most influential Viners in the world, landing major
brand collaborations. The proposal, however, was abandoned in 2016.
The Disney channel provided him with one of the most significant brand deals that
turned his career around. Jake portrayed Dirk Mann in the Disney sitcom Bizaardvark.
He became well-known as a result of the show. He left the show before the start of its
second season in 2017.
He\'s known for doing the most ridiculous pranks, including getting arrested and meeting
a look-alike of Donald Trump, among other things. Now the provocateur has moved on
to boxing, garnering headlines for his continued trash-talking and pranks directed at
MMA athletes.
While Jake\'s YouTube content and fights are enjoyed by audiences all around the
world, let us take you through his life and plans to pursue a full-fledged boxing career.
The YouTube star\'s boxing career began in 2018 when he competed as an undercard in
Manchester Arena, against KSI\'s brother Deji Olatunji before Logan Paul vs KSI.
In January 2020, he made his professional boxing debut, knocking out fellow YouTuber
Ali Eson Gib in the first round in Miami.
In November 2020, he fought Nate Robinson, and in April the following year, he fought
Ben Askren. He knocked them out and came out victorious.
Jake\'s recent battle with UFC Champion Tyron Woodley was much publicized, and he
surprised everyone by winning. It brought in roughly $1 million in pay-per-view revenue
for him (RM4.15 million).
With three fights under his belt, Jake\'s ultimate ambition, according to an ESPN
interview, is to fight Conor McGregor and become the world\'s highest-paid prize fighter.
Bulls add veteran Dragic with a one-year deal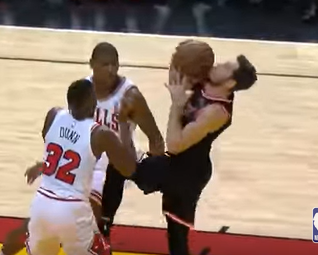 After a winning season for the Chicago Bulls after a few years, they are adding depth in the offseason to back their goal for a deeper postseason run come next NBA season.
They added veteran guard Goran Dragic after signing him to a one-year deal. The Lithuanian last played for the Brooklyn Nets.AS SEEN IN BOMBO RADYO
Stephen Curry nails 2022 ESPY hosting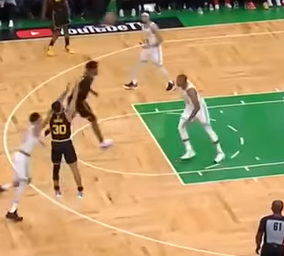 One thing is for sure, Stephen Curry did a great job hosting the return of the 2022 Excellence in Sports Performance Yearly (ESPY) Awards.
The 2022 NBA Finals MVP printed his mark on the awards night by, of course, the traditional roasting of athletes, one of which includes LeBron James.
AS SEEN IN BOMBO RADYO
Dwight Howard plans to join WWE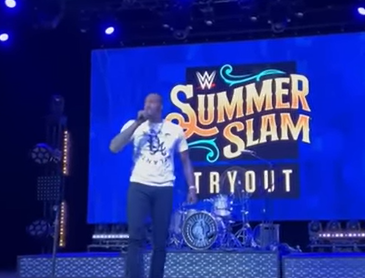 MMA to boxing is not the only sport you can cross, so is basketball to pro wrestling.
NBA veteran ang NBA champion Dwight Howard wants to be in the WWE if he's not on an NBA team this coming season.
He is currently a free agent and no signs yet of teams interested to sign him in.
Howard, an 8x NBA All-Star, 3x NBA Defensive Player of the Year and 5x All-NBA First Team, is currently 36 and has seen his career depleted throughout the years.
He made it clear though that his first priority is to still play in the league and will consider the WWE if left out in the 2022-23 season.
Howard participated in the WWE tryout and could be a great boost to the show due to his physique and entertaining attitude.
AS SEEN IN BOMBO RADYO