\'Angels\' are back for another mission
https://manilastandard.net/spotlight/298561/-angels-are-back-for-another-mission.html
What has just happened?
The trailer of one of the most awaited movies this year — Charlie\'s Angel — is already out! And it is so savage! Everyone is talking about it!
(If you haven\'t watch the trailer, thank me later, because here\'s the video for you to see:)
After 19 years when the former Charlie\'s Angels — Cameron Diaz, Lucy Liu, and Drew Barrymore — took us on a spy world to accomplish missions for Charlie, a new generation of \"Angels,\" is about to give movie enthusiasts another round of jam-packed action stunts.
As part of the Charlie\'s Angels series, the latest installment will call to the mission Twilight\'s Kristen Stewarts as Sabina, Aladdin\'s Naomi Scott (yes, she portrays Princess Jasmine) as Elena, and a newcomer actress Ellen Balinska as Jane. The three angels will work as private investigators of multi-millionaire named Charlie to accomplish series of missions.
Among missions, one thing is for sure, they need to save the world from threat and bad guys!

It was in September 2015 when Sony Pictures Entertainment announced that there would be a reboot of the 2000 film. Meanwhile, it was in July 2018 when Stewart, Scott, and Balinska were announced as the lead stars.
Kristen Stewart was the first angel to be seen on trailer being in disguise. Next was Ellen Balinska who would portray as M16 agent, and Naomi Scott as a client would turn into a spy and became part of the squad.

What makes 2019\'s Charlie\'s Angels different to the 19-year-old Charlie\'s Angels is that rather than having one Bosley, who was portrayed by Bill Murray before, there will be a lot of Bosley\'s. Among them will be Elizabeth Banks, Djimon Hounsou, and Patrick Stewart.
More than that, the new gen of Angels was seen showing their action stunts.

Stewart showed off her disguise abilities and on the latter part, a clip of her throwing a \"toy\" to blow up cars. Meanwhile, Balinska, with her combat skills, proved that she could handle a gun specially she was a former MI6 operative! As for Scott, everyone will surely be curious on her character on how she is going to become part of the \"Angels.\"
However, as same with McG's 2000 film, the trailer showed that it would also use "wigs, toys, and clothes."
But, wait, there is more!
To All The Boys I Loved Before and The Perfect Date lead actor Noah Centineo is also seen on the trailer and will join the squad as, maybe, the love interest of Jane (Ellen Balinska).
Me Before You star Sam Claflin will also be part of the film with undisclosed character.
If Beyonce sung the official soundtrack of the 2000 film, this time, for the first time, fans will be hearing a collaboration from three superstars in our age – Lana del Rey, Miley Cyrus, and Ariana Grande. Plus, one of the new Bosleys, Elizabeth Banks, is the director of the film. This movie will be giving us a lot of girl power feels and we can\'t wait!
So, watch out for these badass women (plus the men!) on Charlie\'s Angels which will be released on November 15, 2019.
Leon Edwards settles doubt after denying Kamaru Usman again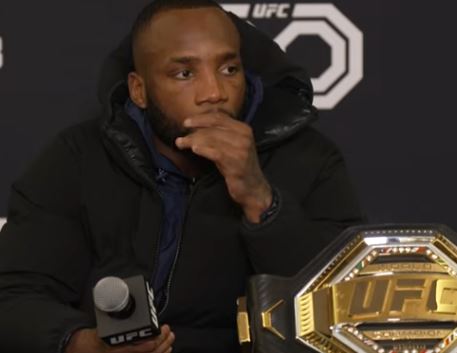 It was not luck nor a fluke. Leon Edwards proved once again that he is better than Kamaru Usman after winning their rematch in the main event of UFC 286.
Edwards successfully defended the UFC welterweight belt he stole from Usman back in August with a majority decision victory in front of his home crowd at the O2 Arena in London, England.
He connected 120 significant strikes compared to only 87 from Usman while also limiting the latter's takedown attempts.
"I knew it was a close fight and I knew he would come out [hard] in the last round. He was keeping good pressure on but not much was happening," Edwards said after the fight.
Shortly after winning, UFC revealed that he will next make a title defense against Colby Covington in a to be determined date and venue
Lonzo Ball to potentially miss second straight NBA season due to third knee surgery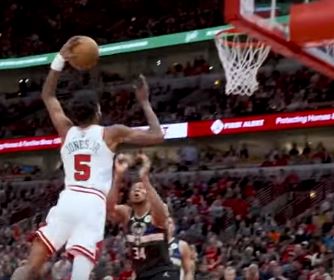 Lonzo Ball is on a tough road returning to the NBA after confirming another necessary surgery on his left knee.
The 25-year old Chicago guard has not played since January 14, 2022 due to his knee injury and now he will undergo a knife for the third time in the same knee.
He expressed frustration but clings on to a full recovery.
"My main focus has been on returning to the court and getting to a place where I can rejoin my teammates. This has been a frustrating process, but I'm confident these next steps are the best path forward," he said in a statement.
This reminds many of Derrick Rose's injury-ridden career with the Bulls. However, Ball, just like Rose, continues to persevere to overcome the setback.
"The support of my family, friends, fans and medical staff throughout my recovery is what keeps me moving forward. I can't wait to get back to what I love doing most – playing basketball."
NBA further suspends Ja Morant for eight games after conducting own investigation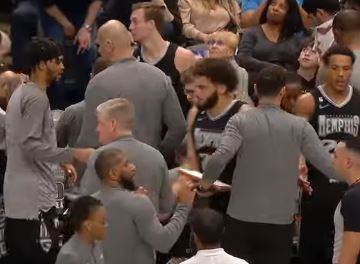 While Ja Morant is continuously being away from the Memphis Grizzlies after his gun showing incident, the NBA has already decided on what his punishment will be.
Morant has been suspended for eight games without pay that will cost around $669,000 of his salary, this started when he stepped away from the game to reevaluate himself.
He has already served six games and will continue to be ineligible for the next two games. However, despite these suspensions, Morant's return seemingly remains indefinite.
"Ja's conduct was irresponsible, reckless and potentially very dangerous. It also has serious consequences given his enormous following and influence, particularly among young fans who look up to him," said NBA Commissioner Adam Silver in the league's statement.