\'Angels\' are back for another mission
https://manilastandard.net/spotlight/298561/-angels-are-back-for-another-mission.html
What has just happened?
The trailer of one of the most awaited movies this year — Charlie\'s Angel — is already out! And it is so savage! Everyone is talking about it!
(If you haven\'t watch the trailer, thank me later, because here\'s the video for you to see:)
After 19 years when the former Charlie\'s Angels — Cameron Diaz, Lucy Liu, and Drew Barrymore — took us on a spy world to accomplish missions for Charlie, a new generation of \"Angels,\" is about to give movie enthusiasts another round of jam-packed action stunts.
As part of the Charlie\'s Angels series, the latest installment will call to the mission Twilight\'s Kristen Stewarts as Sabina, Aladdin\'s Naomi Scott (yes, she portrays Princess Jasmine) as Elena, and a newcomer actress Ellen Balinska as Jane. The three angels will work as private investigators of multi-millionaire named Charlie to accomplish series of missions.
Among missions, one thing is for sure, they need to save the world from threat and bad guys!

It was in September 2015 when Sony Pictures Entertainment announced that there would be a reboot of the 2000 film. Meanwhile, it was in July 2018 when Stewart, Scott, and Balinska were announced as the lead stars.
Kristen Stewart was the first angel to be seen on trailer being in disguise. Next was Ellen Balinska who would portray as M16 agent, and Naomi Scott as a client would turn into a spy and became part of the squad.

What makes 2019\'s Charlie\'s Angels different to the 19-year-old Charlie\'s Angels is that rather than having one Bosley, who was portrayed by Bill Murray before, there will be a lot of Bosley\'s. Among them will be Elizabeth Banks, Djimon Hounsou, and Patrick Stewart.
More than that, the new gen of Angels was seen showing their action stunts.

Stewart showed off her disguise abilities and on the latter part, a clip of her throwing a \"toy\" to blow up cars. Meanwhile, Balinska, with her combat skills, proved that she could handle a gun specially she was a former MI6 operative! As for Scott, everyone will surely be curious on her character on how she is going to become part of the \"Angels.\"
However, as same with McG's 2000 film, the trailer showed that it would also use "wigs, toys, and clothes."
But, wait, there is more!
To All The Boys I Loved Before and The Perfect Date lead actor Noah Centineo is also seen on the trailer and will join the squad as, maybe, the love interest of Jane (Ellen Balinska).
Me Before You star Sam Claflin will also be part of the film with undisclosed character.
If Beyonce sung the official soundtrack of the 2000 film, this time, for the first time, fans will be hearing a collaboration from three superstars in our age – Lana del Rey, Miley Cyrus, and Ariana Grande. Plus, one of the new Bosleys, Elizabeth Banks, is the director of the film. This movie will be giving us a lot of girl power feels and we can\'t wait!
So, watch out for these badass women (plus the men!) on Charlie\'s Angels which will be released on November 15, 2019.
Warriors, Lakers get crucial win in tight West playoff race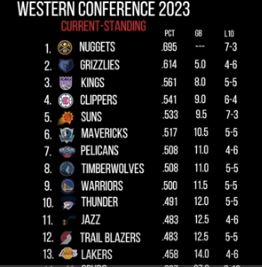 In a tight race for a playoff spot in the West, the defending champions Golden State Warriors and the lost glory-seeking Los Angeles Lakers got much-needed wins.
The Warriors outplayed the visiting Philadelphia 76ers for their third straight win behind Jordan Poole's 33 points. Steph Curry and Klay Thompson combined for 50 points to counter Joel Embiid's 46-piece.
With the dub, they currently sit at the sixth spot with a 39-26 win-loss record.
Meanwhile, the Los Angeles Lakers went .500 (37-37) for the first time this season after defeating the Oklahoma City Thunder, 116-111. Anthony Davis top scored with 37 points along with 15 boards.
LA is now at the eighth spot but still in a pressure pack position as teams below them are just one-game behind.
There are less than 20 games left before the regular season comes to an end.
Fury-Usyk world heavyweight unification fails to push through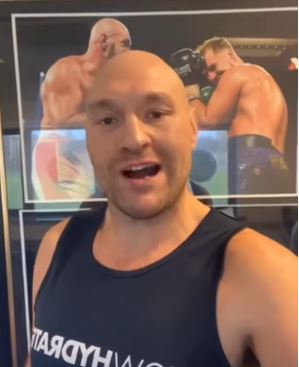 The much-anticipated world heavyweight unification bout hit a major blow after Oleksandr Usyk's manager Alexander Krassyuk said that it will not push through on April 29.
"No matter how much Usyk compromised, he was pushed for more," Krassyuk said on ESPN.
However, Tyson Fury answered back that it was Usyk to blame for the failure of the mega fight.
According to his promoter Frank Warren, the demand for a rematch clause of Usyk caused the breakdown of the fight.
"I convinced Tyson to take the rematch. Then we got into how the money will be split in the rematch. The rematch has become a sideshow. Why can't this be overcome if Usyk wants the fight? All the splits were agreed. Who walks in first was agreed. If it's a great fight then we will make the rematch," Warren said in an interview with talkSPORT.
This was supposed to mark Fury's return to boxing after initially retiring.
Paul George out for the rest of regular season due to knee sprain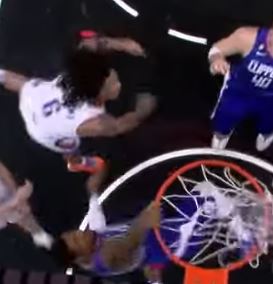 It started with a jaw-dropping 360 slam off a baseline cut by Paul George. Indeed a crazy play that sent the internet into a frenzy but several plays later another thing went viral involving George, a nasty knee injury in a rebound play.
Seen in the replays was the awkward position of his knee when he landed. He was carried out in the game and after further evaluation he will miss two to three weeks due to a sprained right knee.
It means George will not be available to play in the remainder of the regular season but there are hopes he will be ready in some time in the playoffs if his reevaluation is good.
Currently, his Los Angeles Clippers are fifth in the West but there's no safe place yet as the standing in their conference is very tight from no. 5 up to the 10th spot.
With this, the Clippers will rely heavily on Kawhi Leonard and their newly-required Russell Westbrook to finish the regular season in a good spot.