Jumanji: The Next Level trailer is finally out and will blow your mind
https://Ready for another one hell round of adventure inside a Nintendo-style video game?
Ready for another one hell round of adventure inside a Nintendo-style video game?
If you\'re not, fasten your seatbelts and pack your things as you join Smolder Bravestone (Dwayne Johnson) and friends to another mission and adventure in the jungle.
Recently, Columbia Pictures gave some sneak peeks to fans of the fourth installment of the Jumanji series — Jumanji: The Next Level — which is starred by Dwayne Johnson, Kevin Hart, Jack Black, Karen Gillan, and Nick Jonas from the \"Game World\" while Ser\'Darius Blain, Madison Iseman, Morgan Turner, and Alex Wolff will be coming from the \"Real World.\"
But fans were shocked as more artists were announced to become part of the sequel like Danny Glover, Awkwafina, and Danny DeVito.
\"I have been keeping a very small secret to our new 'Jumanji,'" Johnson shared on his Instagram account.

The \'small secret\' that Johnson is talking about is Danny DeVito as Eddie and Danny Glover as Eddie\'s friend being part of the film.

But, more than that, the trailer also shows that Johnson, instead of playing the character of Spencer, this time, he will be portraying the role of Eddie (DeVito) his cranky and eccentric grandfather in the game world.
"For this sequel, the goal was to present something fresh and innovative — and insanely FUN," Johnson said in another Instagram post. "I got lucky having a gem like DeVito to channel, and wait til you see my co-stars and the performances they bring."
Their mission: Spencer\'s friends visited him and found out that he was missing. They saw that the game is running and will be following him in the Jumanji world to save him and escape "the world's most dangerous game."

There\'s more! Spencer\'s grandfather, Eddie, and a friend will be joining the squad. More than saving Spencer, his friends must also help Eddie and the friend to get used to their in-game avatars to be able to save Spencer.
Get ready also for a fun journey with the squad because most of the shown scenes were shot in different countries like Canada, Georgia, New Mexico, and Hawaii.

"Without any further ado, ladies and gentlemen, children of all ages, all around the world — please enjoy our brand new trailer to our brand new "Jumanji: The Next Level. Enjoy,\" said Johnson.
Its third installment, Jumanji: Welcome to the Jungle, gained praises from movie critiques with its \"charming cast and a humorous twist to offer an undemanding yet solidly entertaining update on its source material\" according to Rotten Tomatoes. The American review-aggregation website for film and television also gave Jumanji the approval rating of 76% based on 223 reviews and an average rating of 6.2/10.

Meanwhile, Chris Hewitt from the Empire Online said, \"A consistently inventive and chucklesome reinvention of the Jumanji concept. Okay, so it coasts on the charm of its lead quartet, but when there's this much charm, that's no bad thing.\"

The movie also let Johnson won the Kids\' Choice Awards for Favorite Actor and Teen Choice Comedy Movie Actor in 2018.

Jumanji: The Next Level will be released on December 13, 2019.
Tyson Fury's Dad sets constraints on the AJ-Fury rematch.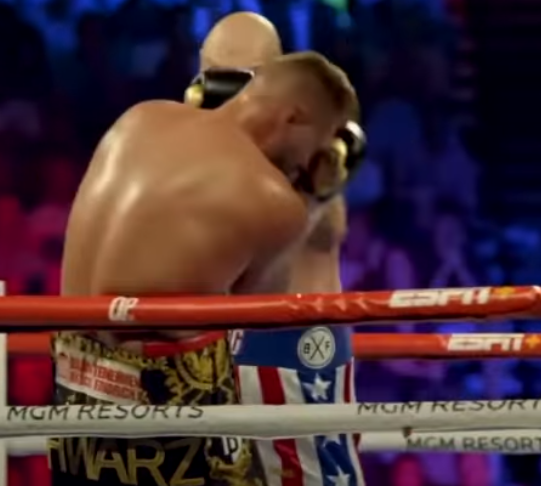 The "Gypsy King" Tyson Fury (33-0-1) is set to rematch with two-time former unified world heavyweight champ Anthony Joshua (26-3-0) next year but Fury's dad pushes Joshua vs Wilder first.
Deontay Wilder, "The Bronze Bomber" (43-2-1), former WBC heavyweight champ, is the first American world heavyweight champ since 2007. He defended his title for 10 times.
But, Wilder lost to Fury twice after their trilogy last October 9, 2021 in an eleventh round KO.
John Fury blurted to The Daily Mail that many boxers are ducking Wilder because they are afraid of him. He added that only his son defeated Wilder twice yet he praised the latter's power.
As of this writing, the said rematch is still unclear however, DAZN reported last September 23, 2023 that promoter Eddie Hearns got an venue offer to stage the fight next year.
Nikola Jokic, Lebron James will kick off the NBA 2023-24 season.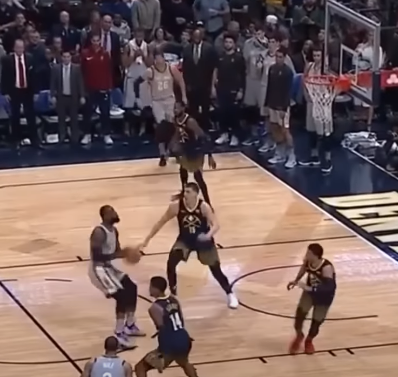 The unfinished business between the Denver Nuggets and Los Angeles Lakers will resume on October 24, 2023 in Ball Arena Denver, Colorado.
It can be recalled that the Nuggets swept the Lakers in the Western Conference. Shockingly, they advanced to their very first NBA Finals in franchise history with 4 – 0 in the Western Conference Finals.
"I know how great he is," James said in the press conference last May 2023 about Jokic.
Jokic won MVP of the Western Conference Finals after he exploded with 27.8 points, 14.5 rebounds and 11.8 assists.
On the other hand, Lebron James felt humiliated with a sweep loss though it is not his first time to be swept. James got swept also last 2018, when his Cavaliers clashed with the Golden State Warriors.
Meanwhile, Lebron is expected to erupt vs the Nuggets.
Pacquiao's alleged illegitimate son Eman Bacosa goes pro.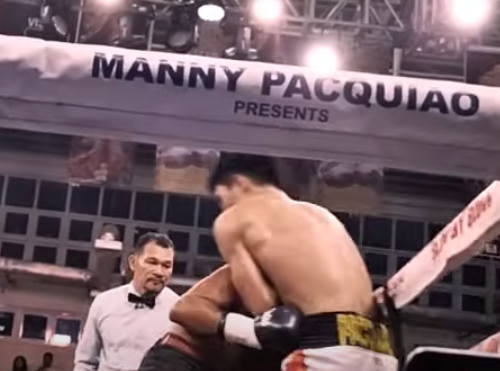 The 19 year old Emmanuel Joseph Bacosa, who is allegedly the son of Manny Pacquiao, fought Jommel Cudiamat in the "Blow by Blow" undercard event last September 23, 2023.
Cudiamat vs Bacosa resulted in a split draw however, as of today, boxing fans are getting hype with Eman's physique as it resembles teenager Pacman.
Fans are comparing Eman to the legitimate sons of Manny who are having a comfortable life. They are expecting Jimuel Pacquiao "legit son" Pacquiao vs Eman "bastard son".
Pacquaio promoted "blow by blow" which is coincidentally the start of his illegitimate son's professional career.
MP Promotions produced Blow by Blow, a weekly sports television boxing program airing on One Sports channel.
As of this writing, Eman's photos beside Pacquaio are spreading online.
Joanna Rose Bacosa is reportedly the mother of Eman.