2019 NBA Finals Durant out for Game 4, Thompson \"plans\" to play
PhilBoxing
https://philboxing.com/news/story-144811.html
OAKLAND — Kevin Durant is a scratch for tomorrow\'s Game 4 of the NBA Finals.
Head coach Steve Kerr revealed the news to reporters after the Golden State Warriors practiced at the Oracle Arena on Thursday afternoon (early morning Friday in the Philippines).
\"Kevin will not play tomorrow. He will continue to get treatment and get on the court and continue to work but will be unavailable for Game 4.\"
Apparently, it wasn\'t the head coach\'s decision to make.
\"It\'s about when the training staff tells me he\'s ready. He\'s been doing individual work on the court, he\'s been in the training room, in the weight room. He\'s been doing lots of different things, training staff said he\'s not ready to play in a game yet, so that\'s all,\" explained Kerr.
As for Klay Thompson, it\'s a green light. But…..
\"Klay will plan on playing tomorrow. So we expect him to play, barring something unforseen. He\'s continued to improve and so that\'s good news,\" Kerr added.
Up until yesterday\'s Game 3, which the Toronto Raptors won, 123-109, Thompson had played in 120 consecutive playoffs games. With the other half of the Splash Brothers back, the Warriors offense will get a major boost as Steph Curry had to carry the bulk of Golden State\'s offense in Game 3 with 47 points.
Already missing the services of Kevon Looney, and big man DeMarcus Cousins still struggling to find his range after a quad injury that sidelined him for months, the Warriors will need more bodies to step up to avoid facing a 3-1 deficit in this best-of-seven championships.
Jordan Bell, a 6-foot-9, 224-pound forward is among the reserves expected to inherit Durant\'s playing minutes.
Lebron James 'Antagonist' Dillon Brooks 39 points slap haters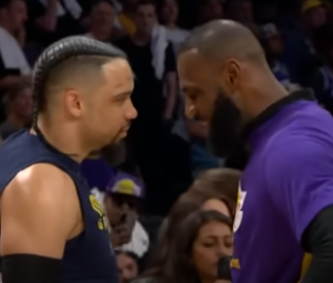 Despite the Warriors and Lakers fans booing Dillon Brooks, the latter erupted with 39 points in the FIBA Cup tournament.
Brooks gets booed in every game due to the fact that the entire pacific is warriors and Lakers die-hard fans.
During the clash with Team USA, Brooks got MVP chants after scoring 39 points that defeated USA for bronze.
It can be recalled that Lebron and Brooks were antagonistic to each other in the NBA when Dillon insulted Lebron for being too old.
If Lebron James joined the national team, Team USA vs Team Canada might be more exciting to see.
Meanwhile, reports said that Dirk Nowitzki is the only player in the last 18 years to score more points (47) in a single World Cup game today than Dillon Brooks (39).
NBA fans blame Stephen Curry, Lebron James et al for Team USA lost in FIBA Cup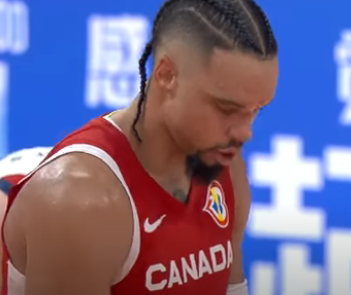 NBA fans are making fun of NBA superstars of Team USA. like Stephen Curry, Lebron James, Leonard Kawhi and others.
Fans believed Team USA had a chance if they played in the FIBA Cup last September 10, 2023.
Team USA lost to Team Germany (113 – 111) and Team Canada (127 – 117) that let them go home without any medal.
It can be recalled that Stephen Curry is interested in joining the national team. But due to health reasons he changed his mind.
34-year-old Curry is entering his 15th season in the league thus he needed to take rest.
On the otherhand, 38 years old Lebron prioritized the NBA instead of the national team.
The Los Angeles Lakers superstar was not interested in representing Team USA in the 2023 World Cup at all according to Basketball USA.
The 12 players who represented Team USA in the FIBA World Cup 2023 are all young players.
Meanwhile, Lebron's enemy Dillon Brooks exploded with 39 points. Shai Gilgeous-Alexander added 31 that led Canada to win the third-place in overtime.
NBA Players pressured : Team Canada never bagged a Medal since 1930's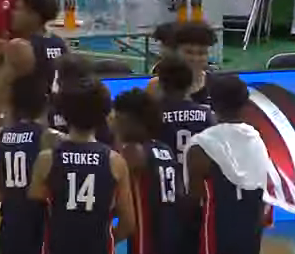 Team Canada has never bagged a medal in the FIBA World Cup since 1936. They have only won a silver in the Berlin Olympics.
Team USA Tyrese (Indiaaa Pacers) said that since the 1930s, Canada has never won a medal so they're coming for them.
Team Canada Kelly Olynyk (UTAH JAZZ), Alexander-Walker (Minnesota Timberwolves) , RJ Barrett (KNICKS), Brooks (Houston Rockets), Luguentz Dort (Oklahoma City Thunder), Gilgeous-Alexander (Oklahoma City Thunder), and Norman Powell (LA Clippers) are all forced to win.
It can be recalled that Team USA lost to Germany and now settled for a bronze medal.
Germany and Serbia clashed for FIBA Cup finals
Meanwhile, both countries are expected to play in the 2024 Summer Olympics in Paris, France..