2019 NBA Finals Afetr successful surgery, Durant faces long road to recovery
PhilBoxing
https://m.philboxing.com/news/story-144948.html?fbclid=IwAR2Seq4XJljsUpx0e_0tXaz2gaaw2A1l3JlSscJNJ_0BE6GsZR4DRBoJdns
OAKLAND — As rumors swirled on the extent of the lower leg injury he sustained in the second quarter of Game 5 last Tuesday, Kevin Durant turned to Instagram to set the record straight.
\"I did rupture my Achilles. Surgery was today and it was a success,\" the Golden State Warriors superstar announced and posted a photo of himself at a hospital bed in the Hoag Orthopedic Institute in New York where he is presently recuperating.
There is no definite timetable for the return of the two-time NBA champion and two-time NBA Finals MVP, but Dr. Alan Beyer, an orthopedic surgeon, told reporters that the entire process could take between eight to 12 months.
\"My road to recovery starts now! I got my family and loved ones by my side and we truly appreciate all the messages and support people have sent our way. Like I said Monday, I\'m hurting deeply but I\'m OK. Basketball is my biggest love and I wanted to out there that night because that\'s what I do. I wanted to help my teammates on our quest for a three-peat,\" Durant added.
Kevin Durant loses the ball after Monday\'s injury.
Durant is helped out of the Arena after the injury.
Durant was already nursing a calf strain when he ruptured his Achilles as he attempted to blow by Toronto Raptors big man Serge Ibaka. After plating his feet for a rapid burst, Durant\'s right leg buckled under the strain and he immediately crumpled on the floor of the Scotiabank Arena.
Meanwhile, the 2019 NBA Finals resumes Friday morning (Philippine time) with Game 6 at the Oracle Arena in Oakland where the Warriors hope to force a Game 7 against the Raptors, who are eyeing their first-ever NBA title.
Game 7, if necessary, is Monday morning at Scotiabank Arena in Toronto, Canada.
Click here to view a list of other articles written by Ponciano Melo Jr..
Tyson Fury's Dad sets constraints on the AJ-Fury rematch.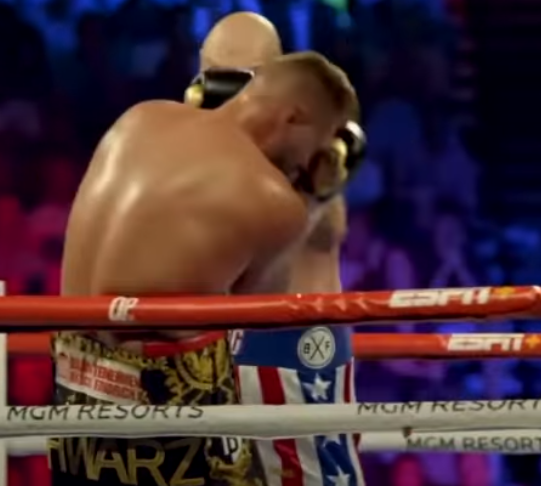 The "Gypsy King" Tyson Fury (33-0-1) is set to rematch with two-time former unified world heavyweight champ Anthony Joshua (26-3-0) next year but Fury's dad pushes Joshua vs Wilder first.
Deontay Wilder, "The Bronze Bomber" (43-2-1), former WBC heavyweight champ, is the first American world heavyweight champ since 2007. He defended his title for 10 times.
But, Wilder lost to Fury twice after their trilogy last October 9, 2021 in an eleventh round KO.
John Fury blurted to The Daily Mail that many boxers are ducking Wilder because they are afraid of him. He added that only his son defeated Wilder twice yet he praised the latter's power.
As of this writing, the said rematch is still unclear however, DAZN reported last September 23, 2023 that promoter Eddie Hearns got an venue offer to stage the fight next year.
Nikola Jokic, Lebron James will kick off the NBA 2023-24 season.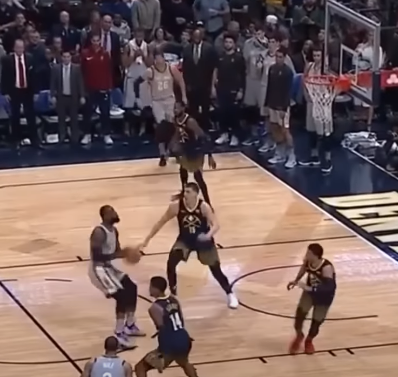 The unfinished business between the Denver Nuggets and Los Angeles Lakers will resume on October 24, 2023 in Ball Arena Denver, Colorado.
It can be recalled that the Nuggets swept the Lakers in the Western Conference. Shockingly, they advanced to their very first NBA Finals in franchise history with 4 – 0 in the Western Conference Finals.
"I know how great he is," James said in the press conference last May 2023 about Jokic.
Jokic won MVP of the Western Conference Finals after he exploded with 27.8 points, 14.5 rebounds and 11.8 assists.
On the other hand, Lebron James felt humiliated with a sweep loss though it is not his first time to be swept. James got swept also last 2018, when his Cavaliers clashed with the Golden State Warriors.
Meanwhile, Lebron is expected to erupt vs the Nuggets.
Pacquiao's alleged illegitimate son Eman Bacosa goes pro.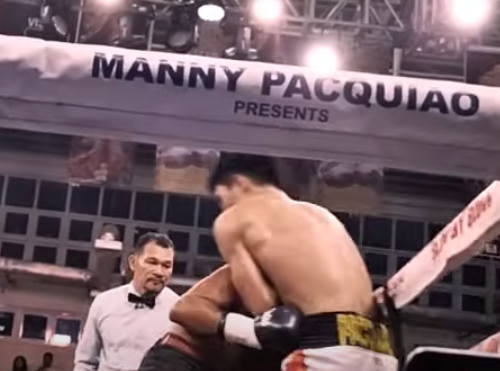 The 19 year old Emmanuel Joseph Bacosa, who is allegedly the son of Manny Pacquiao, fought Jommel Cudiamat in the "Blow by Blow" undercard event last September 23, 2023.
Cudiamat vs Bacosa resulted in a split draw however, as of today, boxing fans are getting hype with Eman's physique as it resembles teenager Pacman.
Fans are comparing Eman to the legitimate sons of Manny who are having a comfortable life. They are expecting Jimuel Pacquiao "legit son" Pacquiao vs Eman "bastard son".
Pacquaio promoted "blow by blow" which is coincidentally the start of his illegitimate son's professional career.
MP Promotions produced Blow by Blow, a weekly sports television boxing program airing on One Sports channel.
As of this writing, Eman's photos beside Pacquaio are spreading online.
Joanna Rose Bacosa is reportedly the mother of Eman.