2019 NBA Finals Diaries: A dynasty under siege and Oracle memories to cherish
https://2019 NBA Finals Diaries: A dynasty under siege and Oracle memories to cherish
If the Golden State Warriors dynasty comes to an end this year, I would really be saddened, just like the rest of DubNation.
But I won\'t be heart-broken or angry. Because the Toronto Raptors, unlike James Harden and those annoying Houston Rockets, are a group of extremely likable guys.
The Raptors have had more than their fair share of misery over the past few years, their hopes repeatedly extinguished by LeBron James and the Cleveland Cavaliers. Wouldn\'t it be nice to see those sorrows being washed away by tears of championship joy?
From a team perspective, the Raptors are a mirror image of the Warriors.
They play tough but not dirty. They shoot lights out. They play hard and for each other.
And they are very well-coached by Nick Nurse, a basketball lifer who catapulted himself from the relative obscurity of the G-League to the NBA\'s brightest stage.
Except for Kawhi Leonard, who arrived in Canada this past off-season bring with him an acquired championship pedigree from San Antonio, the Raptors really don\'t have the megawatt star power of Steph Curry, Klay Thompson, and Kevin Durant.
But veterans such as Kyle Lowry, Serge Ibaka and Marc Gasol, who have a combined 36 years of NBA experience among them are not shying away from the biggest moments, while upstarts such as Paskal Siakam. Norman Powell and Fred VanVleet are holding their own under the immense pressure of chasing their sport\'s ultimate prize.
Heavy favorites to win their third straight title entering this series, the Warriors are now slight underdogs to survive the Raptors onslaught, and perhaps, imminent march to championship glory.
The odds have swung dramatically because the Warriors are wounded and diminished.
Kevin Durant is out with a ruptured Achilles. Kevon Looney is hurtung. DeMarcus Cousins is inconsistent. Andre Iguodala is hobbled. And the rest of the guys, Draymond Green included, are unreliable. flickering on and off like a light bulb that\'s about to burn out of usefulness.
All signs point to a Raptors win in today\'s Game 6. They are stronger. Bigger. Taller. Deeper. Healthier. Fresher. And ultimately, better.
If that happens, it would be great for the Raptors franchise that has yet to taste the champagne since joining the NBA in 1995. It would also be great for those long suffering Canadian sports fans, American\'s neighbor to the north who hadn\'t celebrated a major league title since 1993 when the Toronto Blue Jays captured the World Series.
FOND FAREWELL. Regardless of the outcome of Game 6, this will be the final NBA game at Oracle Arena as the Warriors take their act to a new home floor, the Chase Center in downtown San Francisco, next season.
I feel privileged to have covered this year\'s Finals and get the opportunity to visit the Oracle and experience all the emotions that have wrapped the building.
Against seemingly insurmountable odds, I hope the Warriors win today and give their fans one more memory to relive after 47 years in Oakland.
One last gasp. One last breath.
Charlotte Hornets officially sign LiAngelo Ball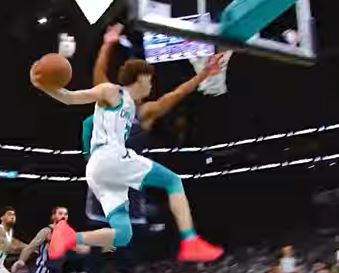 LiAngelo Ball will now have his chance to prove himself in the NBA after the Charlotte Hornets offered him an undisclosed deal for the 2022-23 season.
The 23-year old famous player will team up with his younger brother who made the All-Star last season, LaMelo.
Gelo last played in the NBA Summer League with the Hornets where he averaged 9.6 points a game.
Fans and media have followed him, LaMelo, and Lonzo since they were in high school and the latter is pretty much excited to see all of them in the NBA.
However, LiAngelo still needs to fight his way into the rotation and his real chance is in the upcoming preseason games.
Whether or not he impresses the coaching staff relies heavily on it.
Roger Federer's tennis legacy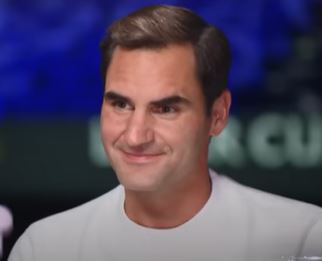 August 8th, 1981 marked the birth of Roger Federer. He plays tennis professionally and
is Swiss. He held the top spot in the global rankings for the Association of Tennis
Professionals (ATP) for 310 weeks, including a record 237 straight weeks, and five
times at the end of the year. His 103 ATP singles titles rank second all-time, and they
include 20 Grand Slam singles titles, an Open Era record eight Wimbledon men's
singles trophies, an Open Era record five US Open men's singles titles, and an
unprecedented six year-end titles.
Federer played during a time when the Big Three—Rafael Nadal, Novak Djokovic, and
him—dominated men's tennis. The Big Three are regarded by some as the three most
successful men's tennis players of all time. Federer, a former ball boy and the 1998
Wimbledon junior champion, won his first major singles championship at Wimbledon in
2003 at the age of 21.
Federer participated in 21 of the 28 major singles finals between 2003 and 2009. In
2004, 2006, and 2007, he won the ATP Finals, three of the four majors, and five US
Open and Wimbledon championships in a row. At the 2009 French Open, where he had
lost to Nadal three times in a row, he completed the career Grand Slam. Nadal
remained his major competitor until 2010. He broke Pete Sampras' record of 14 major
men's singles victories at Wimbledon in 2009 at the age of 27.
Federer won two majors between 2010 and 2016 but, despite spending the most of the
early 2010s in the Top 3, his supremacy on grass and hard courts was halted by the
rise of Djokovic and Nadal. He and Stan Wawrinka guided Switzerland to their first
Davis Cup victory in 2014 during this time, following their Olympic doubles gold medal
triumph at the 2008 Beijing Olympics. In the Olympic singles competition at the 2012
London Games, Federer also took home a silver medal after losing to Andy Murray.
Following a six-month break to recover from knee surgery in late 2016, Federer
returned to tennis with a bang, defeating Rafael Nadal in the 2017 Australian Open final
and capturing his eighth singles championship at the 2017 Wimbledon Championships.
Federer, 36, became the oldest ATP world No. 1 and the first person to win 20 major
singles titles at the 2018 Australian Open. He announced his retirement from
competitive tennis in September 2022 after winning the Laver Cup later that month.
Federer is an all-court player with versatility, and tennis fans adore him for what they
believe to be his effortlessness. As a junior, he struggled with self-control but later
improved his on-court conduct, winning the Stefan Edberg Sportsmanship Award 13
times in the process. He earned a record-setting five victories in the Laureus World
Sportsman of the Year competition. He contributed significantly to the development of
the Laver Cup team tournament in addition to competing. He also engages in charitable
work.
He started the Roger Federer Foundation, which supports underprivileged children in
southern Africa, and has raised money in part through the Match for Africa exhibition
series. He consistently ranks among the top ten highest-paid athletes in all sports and
was the top athlete with $100 million in endorsement income in 2020.
Celtics suspend head coach Ime Udoka for a season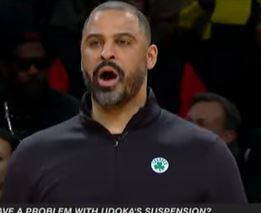 After leading the Boston Celtics to the NBA Finals, head coach Ime Udoka will now face a major setback after the Boston Celtics suspended him for the 2022-23 NBA season, effective immediately.
Udoka reportedly violated the team policies by having an intimate relationship with a female staff of the franchise.
The development was first reported by Adrian Wojnarowski of ESPN.
With the decision handed down, Udoka released an apology.
"I want to apologize to our players, fans, the entire Celtics organization, and my family for letting them down. I am sorry for putting the team in this difficult situation, and I accept the team's decision. Out of respect for everyone involved, I will have no further comment," he said.
Assistant coach Joe Mazzulla will now be the interim head coach of Boston for a season.