2019 NBA Finals Diaries: A dynasty under siege and Oracle memories to cherish
https://2019 NBA Finals Diaries: A dynasty under siege and Oracle memories to cherish
If the Golden State Warriors dynasty comes to an end this year, I would really be saddened, just like the rest of DubNation.
But I won\'t be heart-broken or angry. Because the Toronto Raptors, unlike James Harden and those annoying Houston Rockets, are a group of extremely likable guys.
The Raptors have had more than their fair share of misery over the past few years, their hopes repeatedly extinguished by LeBron James and the Cleveland Cavaliers. Wouldn\'t it be nice to see those sorrows being washed away by tears of championship joy?
From a team perspective, the Raptors are a mirror image of the Warriors.
They play tough but not dirty. They shoot lights out. They play hard and for each other.
And they are very well-coached by Nick Nurse, a basketball lifer who catapulted himself from the relative obscurity of the G-League to the NBA\'s brightest stage.
Except for Kawhi Leonard, who arrived in Canada this past off-season bring with him an acquired championship pedigree from San Antonio, the Raptors really don\'t have the megawatt star power of Steph Curry, Klay Thompson, and Kevin Durant.
But veterans such as Kyle Lowry, Serge Ibaka and Marc Gasol, who have a combined 36 years of NBA experience among them are not shying away from the biggest moments, while upstarts such as Paskal Siakam. Norman Powell and Fred VanVleet are holding their own under the immense pressure of chasing their sport\'s ultimate prize.
Heavy favorites to win their third straight title entering this series, the Warriors are now slight underdogs to survive the Raptors onslaught, and perhaps, imminent march to championship glory.
The odds have swung dramatically because the Warriors are wounded and diminished.
Kevin Durant is out with a ruptured Achilles. Kevon Looney is hurtung. DeMarcus Cousins is inconsistent. Andre Iguodala is hobbled. And the rest of the guys, Draymond Green included, are unreliable. flickering on and off like a light bulb that\'s about to burn out of usefulness.
All signs point to a Raptors win in today\'s Game 6. They are stronger. Bigger. Taller. Deeper. Healthier. Fresher. And ultimately, better.
If that happens, it would be great for the Raptors franchise that has yet to taste the champagne since joining the NBA in 1995. It would also be great for those long suffering Canadian sports fans, American\'s neighbor to the north who hadn\'t celebrated a major league title since 1993 when the Toronto Blue Jays captured the World Series.
FOND FAREWELL. Regardless of the outcome of Game 6, this will be the final NBA game at Oracle Arena as the Warriors take their act to a new home floor, the Chase Center in downtown San Francisco, next season.
I feel privileged to have covered this year\'s Finals and get the opportunity to visit the Oracle and experience all the emotions that have wrapped the building.
Against seemingly insurmountable odds, I hope the Warriors win today and give their fans one more memory to relive after 47 years in Oakland.
One last gasp. One last breath.
Tyson Fury's Dad sets constraints on the AJ-Fury rematch.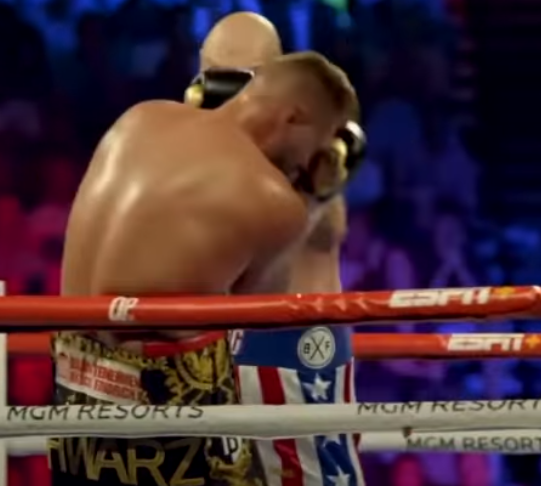 The "Gypsy King" Tyson Fury (33-0-1) is set to rematch with two-time former unified world heavyweight champ Anthony Joshua (26-3-0) next year but Fury's dad pushes Joshua vs Wilder first.
Deontay Wilder, "The Bronze Bomber" (43-2-1), former WBC heavyweight champ, is the first American world heavyweight champ since 2007. He defended his title for 10 times.
But, Wilder lost to Fury twice after their trilogy last October 9, 2021 in an eleventh round KO.
John Fury blurted to The Daily Mail that many boxers are ducking Wilder because they are afraid of him. He added that only his son defeated Wilder twice yet he praised the latter's power.
As of this writing, the said rematch is still unclear however, DAZN reported last September 23, 2023 that promoter Eddie Hearns got an venue offer to stage the fight next year.
Nikola Jokic, Lebron James will kick off the NBA 2023-24 season.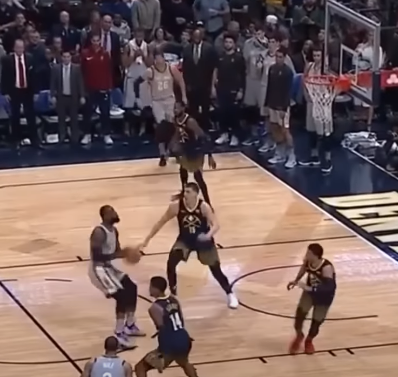 The unfinished business between the Denver Nuggets and Los Angeles Lakers will resume on October 24, 2023 in Ball Arena Denver, Colorado.
It can be recalled that the Nuggets swept the Lakers in the Western Conference. Shockingly, they advanced to their very first NBA Finals in franchise history with 4 – 0 in the Western Conference Finals.
"I know how great he is," James said in the press conference last May 2023 about Jokic.
Jokic won MVP of the Western Conference Finals after he exploded with 27.8 points, 14.5 rebounds and 11.8 assists.
On the other hand, Lebron James felt humiliated with a sweep loss though it is not his first time to be swept. James got swept also last 2018, when his Cavaliers clashed with the Golden State Warriors.
Meanwhile, Lebron is expected to erupt vs the Nuggets.
Pacquiao's alleged illegitimate son Eman Bacosa goes pro.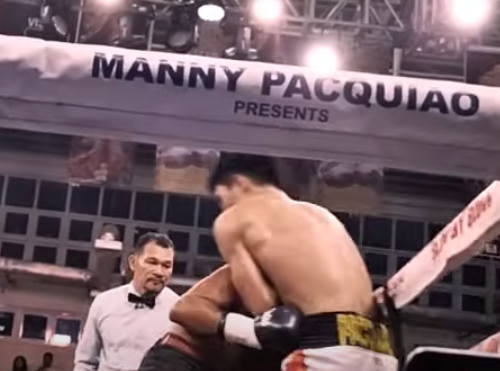 The 19 year old Emmanuel Joseph Bacosa, who is allegedly the son of Manny Pacquiao, fought Jommel Cudiamat in the "Blow by Blow" undercard event last September 23, 2023.
Cudiamat vs Bacosa resulted in a split draw however, as of today, boxing fans are getting hype with Eman's physique as it resembles teenager Pacman.
Fans are comparing Eman to the legitimate sons of Manny who are having a comfortable life. They are expecting Jimuel Pacquiao "legit son" Pacquiao vs Eman "bastard son".
Pacquaio promoted "blow by blow" which is coincidentally the start of his illegitimate son's professional career.
MP Promotions produced Blow by Blow, a weekly sports television boxing program airing on One Sports channel.
As of this writing, Eman's photos beside Pacquaio are spreading online.
Joanna Rose Bacosa is reportedly the mother of Eman.