Wilder: Ortiz, not Fury my tougest fight
By Ponciano "John" Melo Jr.
posted November 19, 2019 at 05:15 am
Manila Standard Digital
https://manilastandard.net/sports/sports-headlines/310614/-wilder-ortiz-not-fury-my-tougest-fight.html
Even after all the shade thrown at each other, shots are still being fired from both camps.
Now, a couple of months left in the lead up to their much-awaited heavyweight title rematch early next year, Deontay Wilder insists that it's not Tyson Fury as the toughest fight he's ever been on, even as their controversial split draw last year almost cost the American his perfect record and WBC heavyweight championship belt.
"I agree with those who say that Luis Ortiz was my toughest fight to date," Wilder said in an interview back in September.
"No one wanted to fight him and they still don't. In the rematch there's more confidence and more motivation to do what I have to do."
Meeting in March of 2018, Wilder dropped Ortiz early in their match before the Cuban wobbled the American, almost putting an end to the fight in the seventh round.
But digging deep, Wilder was able to pull off a KO win after finding his footing in the latter part of the bout en route to a 10th round knockout victory.
Now they are all set for rematch come November 23 at the MGM Grand Arena in Las Vegas.
"Who is tougher in the ring, Luis Ortiz or Tyson Fury? I'd have to say Luis Ortiz," Wilder said, reaffirming his stance in a more recent interview.
"Luis Ortiz is a smart fighter, he moves strategically in the ring, he's a great counter-puncher as well. I like his style as a Cuban. Nobody in the top ten wanted to fight Ortiz and they still don't 'til this day," Wilder said.
"But I'm giving him the opportunity and we about to do it again, November 23 baby in Vegas. Luis Ortiz's most dangerous trait is he's a counter-puncher. He keeps you on the edge of your seat, you've definitely gotta really plan what you're gonna do. Have your next move because when you're punching he's coming back with something just like that.
Amir Khan praises Terence Crawford's mastery and predicts unanimous decision victory over Errol Spence Jr.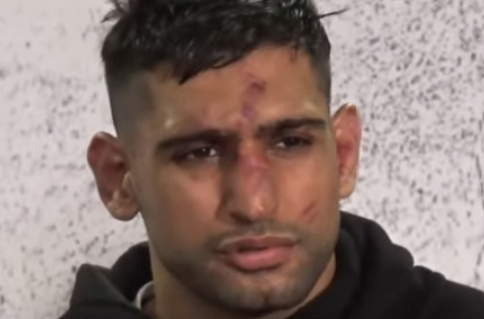 mir Khan, who shared the ring with Terence Crawford in a 2019 bout, has formed a unique bond with the welterweight sensation.
And just a few weeks remaining until Crawford's highly anticipated showdown with Errol Spence Jr., Khan finds himself in a prime position to make some intriguing predictions.
Despite suffering a defeat against Crawford, Khan trained with him and his team in preparation for his grudge match against Kell Brook in 2022.
Khan's firsthand experience has left him in awe of Crawford's abilities, leading him to confidently predict a unanimous decision victory for "Bud" over Errol Spence Jr. during a recent interview with FightHub.
READ MORE ON MANILA STANDARD
Former world champion Andre Berto makes bold prediction for Crawford-Spence Jr. clash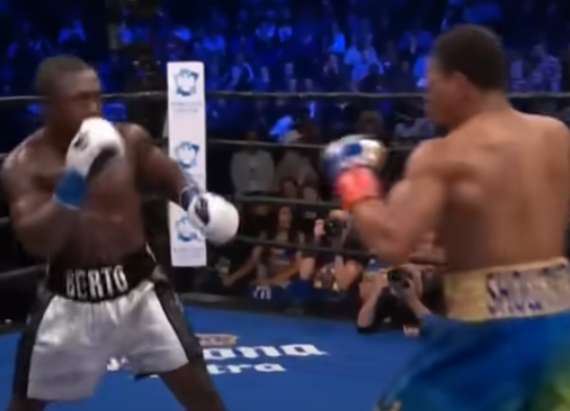 n the lead-up to the epic showdown between Terence Crawford and Errol Spence Jr., boxing fans and experts find themselves captivated by the heated debates surrounding the fight's outcome.
Adding fuel to the fire is the prediction of former WBC and IBF Welterweight champion Andre Berto, a seasoned veteran with a storied career.
AS SEEN IN MANILA STANDARD
Terrence Crawford vs. Errol Spence Jr.: The Battle for Welterweight Supremacy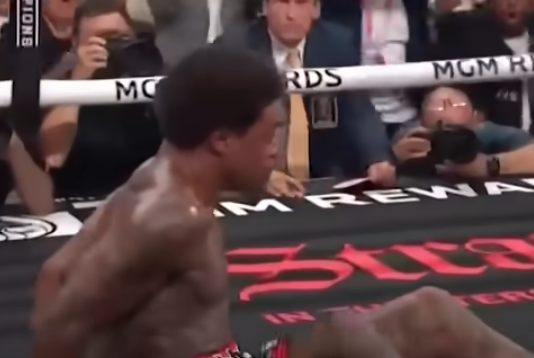 n a much-anticipated showdown, boxing fans are eagerly awaiting the clash between Terrence Crawford and Errol Spence Jr., set to take place on July 29, 2023.
This bout is undoubtedly the biggest fight of the year, and both fighters wasted no time in making their presence felt at the press conference, held to announce the official confirmation of the event.
AS SEEN IN MANILA STANDARD