Wilder devastates Ortiz with single right hand KO in 7th
Manila Standard Digital
posted November 24, 2019 at 10:08 am
https://manilastandard.net/sports/sports-headlines/311503/wilder-devastates-ortiz-with-single-right-hand-in-7th.html
The perfect round with the perfect punch, Deontay \'Bronze Boomer\' Wilder successfully defended his WBC Heavyweight belt on a rematch against Luis \'King Kong\' Ortiz, Saturday night at the MGM Grand Arena in Las Vegas, Nevada.
A vicious right hand pierced through the defense sent Ortiz to the canvass. In that very moment, the fight was flipped 180 degrees.
At the count of nine Ortiz was still on his knees, referee Kenny Baylesss waved his hands and it was all over.
A once one-sided match favoring Ortiz turned into an upset.
Before the knockout, the judges scored the fight 59-55, 59-55, 58-56 all in favor of the challenger.
Ortiz was boxing splendidly in the first half of the fight. Coming out aggressive, he landed beautiful left hooks on Wilder forcing him to retreat but little did the challenger know Wilder was just waiting for the perfect time to unleash his signature right hand.
It was that scenario again that pumped the crowd and certainly remembered by both fighters as well. The bell rang for the seventh round, the time Ortiz almost had Wilder in their first meeting and what a perfect way for Wilder to set it up than a stunning knockout in the same round of the rematch.
Wilder has now tied Muhammad Ali for 10th straight successive title defense while also protecting his unblemished record of 42 wins, 41 via knockout and one draw.
On the post-fight interview, Wilder told that another rematch with Tyson Fury is set to happen next year in February.
\"Next we have Tyson Fury, of course,\" he said.
\"Then, after that I want one champion, one face, one name,\" hinting a unification match with either the winner of Andy Ruiz and Anthony Joshua.
Amir Khan praises Terence Crawford's mastery and predicts unanimous decision victory over Errol Spence Jr.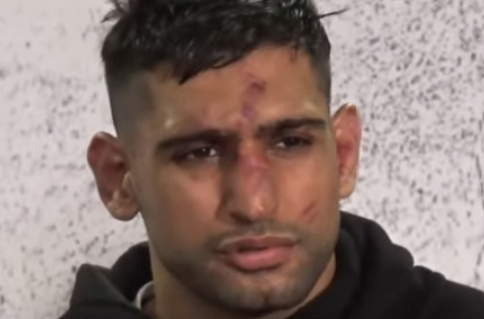 mir Khan, who shared the ring with Terence Crawford in a 2019 bout, has formed a unique bond with the welterweight sensation.
And just a few weeks remaining until Crawford's highly anticipated showdown with Errol Spence Jr., Khan finds himself in a prime position to make some intriguing predictions.
Despite suffering a defeat against Crawford, Khan trained with him and his team in preparation for his grudge match against Kell Brook in 2022.
Khan's firsthand experience has left him in awe of Crawford's abilities, leading him to confidently predict a unanimous decision victory for "Bud" over Errol Spence Jr. during a recent interview with FightHub.
READ MORE ON MANILA STANDARD
Former world champion Andre Berto makes bold prediction for Crawford-Spence Jr. clash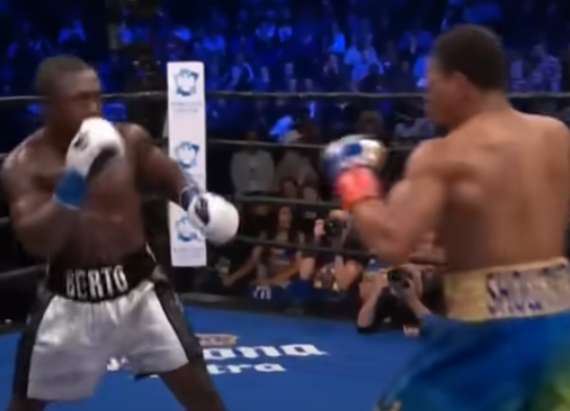 n the lead-up to the epic showdown between Terence Crawford and Errol Spence Jr., boxing fans and experts find themselves captivated by the heated debates surrounding the fight's outcome.
Adding fuel to the fire is the prediction of former WBC and IBF Welterweight champion Andre Berto, a seasoned veteran with a storied career.
AS SEEN IN MANILA STANDARD
Terrence Crawford vs. Errol Spence Jr.: The Battle for Welterweight Supremacy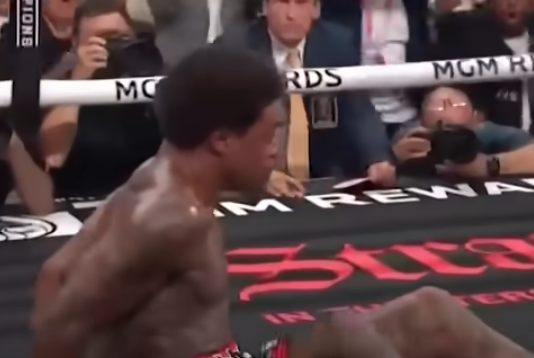 n a much-anticipated showdown, boxing fans are eagerly awaiting the clash between Terrence Crawford and Errol Spence Jr., set to take place on July 29, 2023.
This bout is undoubtedly the biggest fight of the year, and both fighters wasted no time in making their presence felt at the press conference, held to announce the official confirmation of the event.
AS SEEN IN MANILA STANDARD