Tyson Fury tells tale: From washing cars to becoming the top heavyweight
By Bombo Ponciano \'John\' Melo Jr -September 22, 2020 | 5:54 AM
https://www.bomboradyo.com/tyson-fury-tells-the-tale-from-washing-cars-to-becoming-the-top-heavyweight/
Tyson Fury has become the top heavyweight fighter in the present after dethroning Deontay Wilder last February.
Came with it was his worth as a boxer, he is now estimated to have 70 million euros net worth.
Pretty amazing story to tell after he battled depression that cost him his former lineal world title belts and almost his life.
Aside from his recent battle, Fury shared his humble beginning as a boxer after he donated his eight million dollars earning to the homeless after the Wilder rematch.
"I would be selling cars and stuff. Car dealing, that sort of thing. I sold a few cars, cut a few trees. Anything to try and get a few quid to pay my bills and look after my family," said Fury on an article released by the Sun.
The Gypsy King was not a big hit when he first came into boxing that's why he had to find a day job to give something to his family.
He revealed that he even washed and fixed cars before while working on his dad's business.
"He was a used-car dealer and I used to wash the cars down, clean them out and so on.
\"I would do stuff for him pretty much every day, it was quite a good job to be honest.
"I did it all the way through school, from about the age of ten until I was 16.
"I was always quite good at fixing and working with cars. My dad's always dealt cars and I've always been brought up around them."
Fury added that those times helped him to appreciate the money and the hard work he did.
Those memories ignited him to give as much as he can to the needy nowadays as he has risen to the top of the hill.
Somehow, Fury can be linked to what Manny Pacquiao has been doing for years and they are both philanthropists.
Fil-Brit Tiktoker Salt Papi puts the world on notice in latest boxing win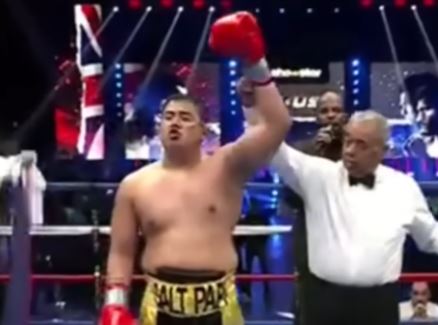 A new Pinoy boxer rising? This might be the case if we're talking about the social media influencers-turned-boxers.
Tiktoker Salt Papi was the talk of the town after his vicious knockout against Youtube sensation Josh Brueckner, a taller, bigger guy.
The Filipino-British boxer landed a perfect right hand right to the face of Brueckner in just the first round.
They served as an undercard of KSI vs. Faze Temperr.
Pro boxer and rising star Ryan Garcia was impressed by Salt Papi's victory convincing him that the latter should next face Jake Paul.
They are both undefeated in boxing and all of their wins are via knockout.
After the victory, Salt Papi posted a video clip on his Instagram showing a comparison of his knockout to Manny Pacquiao's iconic KO hit to Ricky Hatton.
The post received lots of comments including boxing's only eight-division world champion himself.
Pacquiao wrote on the comment "Pwede Na" in which Salt Papi replied with a "salamat po."
| | |
| --- | --- |
| | ReplyReply allForward |
Jon Jones takes on Ciryl Gane in heavyweight championship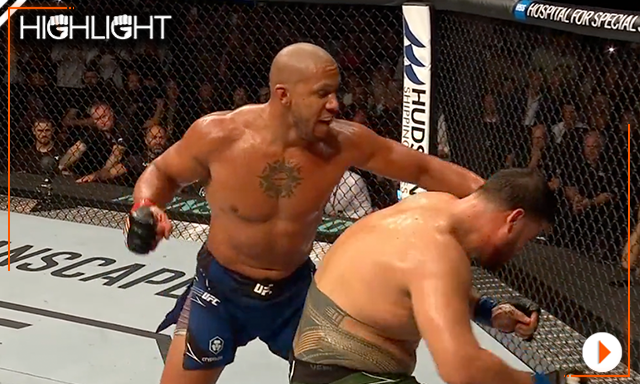 In a shocking announcement, Jon Jones confirmed that he is upping his division and will fight Ciryl Gane for the UFC heavyweight world title.
The development was leaked after T-Mobile Arena displayed an ad about the fight that was later on confirmed by the former pound-for-pound UFC fighter.
"Day one of four, just a few weeks out from my first heavyweight championship against Ciryl Gane," said Jones.
The mega-bout is expected to take place on UFC 285. Jones has been out of the Octagon for almost three years now.
"Absolutely, I'd love to have Henry [Cejudo] coaching me for this Ciryl Gane fight. Hopefully our schedules can align and we can get on the same page," said Jones.
"Bones" Jones at the age of 35 has a record of 26 wins, one loss, zero draw, and one no contest.
While Gane has 11 wins, one loss and zero draw.
The date of the collision has yet to be announced as of writing.
Pacquiao signs with Rizin for more exhibition bout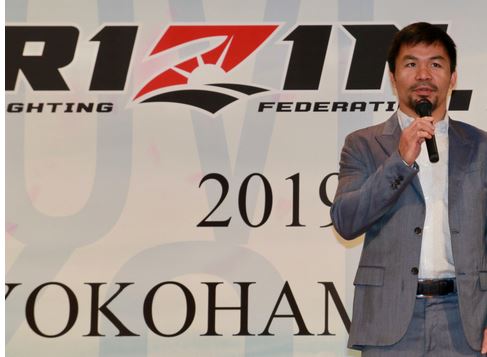 Boxing's only eight-division world champion Manny Pacquiao is set to continue putting on the gloves as he surprisingly signed under Japan's Rizin Fighting Federation.
The MMA promotion made it known through their social media with details that the former Philippine senator will box this year against a Japanese fighter.
He recently came back to the sport with an exhibition bout against Korean YouTuber DK Yoo.
"I have agreed with Rizin to fight next year. That date will soon be announced, and also my opponent that Rizin will choose, and I'm open and excited to fight a Japanese fighter," Pacquiao said during his signing with Rizin.