Tyson faces Wallin in bout that all but sets up stage for Fury-Wilder rematch
Manila Standard Digital
https://manilastandard.net/sports/sports-headlines/303582/-tyson-faces-wallin-in-bout-that-all-but-sets-up-stage-for-fury-wilder-rematch.html
By Ponciano "John" Melo Jr.
CALIFORNIA, USA — Before his much-anticipated title rematch with Deontay Wilder, Tyson Fury will try and stave off the rust with a heavyweight prelude to his bout with the American in early 2020.
"I don't know much about him. I know he's from Sweden, I know he's 28 years old, and he's a 6'5" southpaw. 16 and a half to 17 stone, he's got a good jab, was an International amateur boxer and turned pro in about 2013," said Fury in BT Sport's No Filter interviewer.
Currently on his training camp in Spain, the "Gypsy King" is not at all concerned with his next foe come September 14 at the T-Mobile Arena in Las Vegas.
The British Fury, in 2015, won the unified WBA, IBF, WBO, IBO, The Ring magazine, and lineal heavyweight titles by defeating long-reigning world champion Wladimir Klitschko in Germany.
The victory earned him Fighter of the Year and Upset of the Year awards by The Ring.
He will face seemingly unheralded Einar Otto Wallin which presents his undefeated record of 20-0-0 with 12 KOs.
The 28-year-old Swede is a 6'5" southpaw with a reach of 78 inches. His last opponent being Nick Kisner back in April this year.
That's about it for Fury's next matchup.
A fact which Fury admits all that he can really say about the heavyweight from Sweden who made his debut back in 2013.
Some pundits put it that this fight is an easy way up the ladder for Fury who will be expecting a sort of an exorbitant warmup when he faces the unblemished Swede.
And is an ugly affirmation of the limited options in the heavyweight division.
Let's just see if Wallin's weight is worth more than what is advertised.
Amir Khan praises Terence Crawford's mastery and predicts unanimous decision victory over Errol Spence Jr.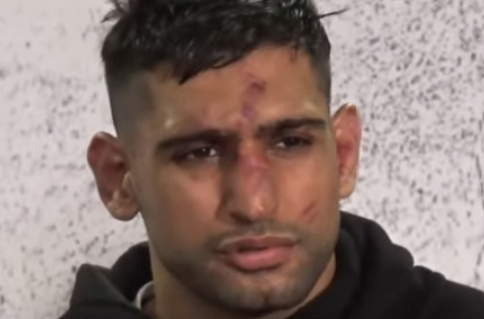 mir Khan, who shared the ring with Terence Crawford in a 2019 bout, has formed a unique bond with the welterweight sensation.
And just a few weeks remaining until Crawford's highly anticipated showdown with Errol Spence Jr., Khan finds himself in a prime position to make some intriguing predictions.
Despite suffering a defeat against Crawford, Khan trained with him and his team in preparation for his grudge match against Kell Brook in 2022.
Khan's firsthand experience has left him in awe of Crawford's abilities, leading him to confidently predict a unanimous decision victory for "Bud" over Errol Spence Jr. during a recent interview with FightHub.
READ MORE ON MANILA STANDARD
Former world champion Andre Berto makes bold prediction for Crawford-Spence Jr. clash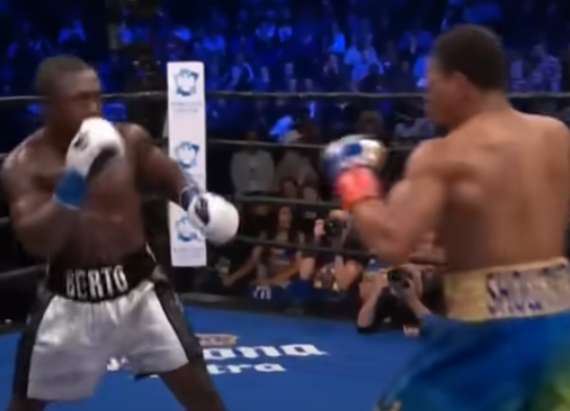 n the lead-up to the epic showdown between Terence Crawford and Errol Spence Jr., boxing fans and experts find themselves captivated by the heated debates surrounding the fight's outcome.
Adding fuel to the fire is the prediction of former WBC and IBF Welterweight champion Andre Berto, a seasoned veteran with a storied career.
AS SEEN IN MANILA STANDARD
Terrence Crawford vs. Errol Spence Jr.: The Battle for Welterweight Supremacy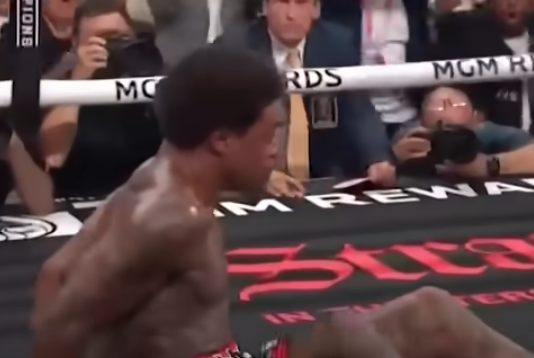 n a much-anticipated showdown, boxing fans are eagerly awaiting the clash between Terrence Crawford and Errol Spence Jr., set to take place on July 29, 2023.
This bout is undoubtedly the biggest fight of the year, and both fighters wasted no time in making their presence felt at the press conference, held to announce the official confirmation of the event.
AS SEEN IN MANILA STANDARD