Top Free Agents in the NBA right now.
By Bombo Ponciano \'John\' Melo Jr -October 29, 2020 | 7:46 AM
https://www.bomboradyo.com/top-free-agents-in-the-nba-right-now/
As we inch closer to the possible December 22 start for the NBA season 2020-2021, we listed down the top free agents available in the market right now.
These players will have a huge impact and had an outstanding last season that caught the other teams\' interests.
Without further ado, let's go into it.
Fred VanVleet
The two-way guard of the Toronto Raptors continued to shine last season. After playing a significant role during their championship run in 2019, VanVleet elevated his game further, averaging 17.6 points and 6.6 assists per game. The absence of Kawhi Leonard made VanVleet, the former back-up guard of Kyle Lowry, become one of Toronto\'s leader.
Head Coach Nick Nurse stated that they have no intention of trading VanVleet, but he is a free agent. If other teams offered him a more significant contract than Toronto can give, he might have switch team. We never know, but one sure thing is that many teams are courting VanVleet right now.
Montrezl Harrell
The energetic big man and the Sixth Man of the Year awardee had his contract expired. He might choose to stay with the Los Angeles Clippers with its new head coach or find another team. Harrell called himself the modern Dennis Rodman. He is a workhorse inside the paint, and he brings energy every time he comes in.
His impact will be huge to any team, especially teams lacking production from the big man, whether offense or defense.
However, he had a poor playoff performance that hurt his value on the market. Factors came to play during that run for Harrell as he missed several games due to his grandmother\'s passing.
Will the offseason cleared his head and is back to his old self already? Harrell is an excellent fit because of his ability to defend and score.
Camelo Anthony
The future hall of fame made a remarkable NBA comeback last season playing for the Portland Trail Blazers. During his half a year stay with them, Anthony was able to showcase that he has gas left and can be efficient, especially in scoring.
The 36-year old forward played the started role in Portland and had several clutch baskets in the season. Many had written him off, but Anthony proved that he still belongs in the league.
His mid-range game can be beneficial in teams struggling with one-on-one scoring. Carmelo Anthony can score despite being guarded by two. He will bully defenders in a one-on-one post matchup.
Although the league is in a new era wherein three-points are the new slamdunk, Anthony\'s mid-range game was still significant. He can give a bucket anytime when he is left on an island with only one defender.
Aside from his scoring, Anthony can bring leadership to the team and teach the young generations.
Danilo Gallinari
Gallinari is a very underrated player. He was a big part of the Clippers run in the playoffs in 2019 and the Oklahoma City Thunder last season.
They weren\'t expected to reach the playoffs, but they did.
Gallinari is a pure bucket, just like Anthony. He is a floor spacer with his three-point shooting. He can give at least 15 points per game on any given night.
Gallinari is also a good passer.
These players are the big catch in this year's free agency.
And with the season about to start, teams must already work their way to their desired players.
Tyson Fury's Dad sets constraints on the AJ-Fury rematch.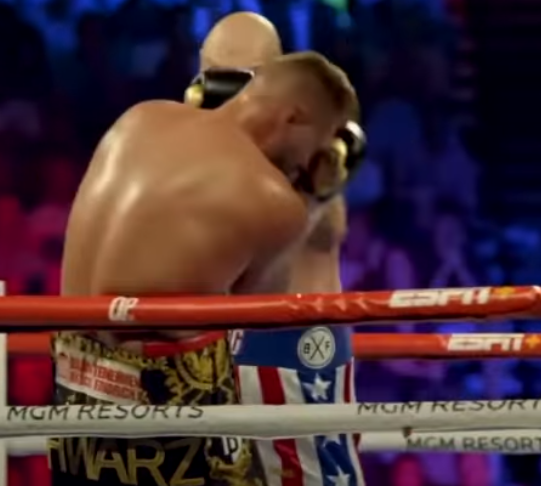 The "Gypsy King" Tyson Fury (33-0-1) is set to rematch with two-time former unified world heavyweight champ Anthony Joshua (26-3-0) next year but Fury's dad pushes Joshua vs Wilder first.
Deontay Wilder, "The Bronze Bomber" (43-2-1), former WBC heavyweight champ, is the first American world heavyweight champ since 2007. He defended his title for 10 times.
But, Wilder lost to Fury twice after their trilogy last October 9, 2021 in an eleventh round KO.
John Fury blurted to The Daily Mail that many boxers are ducking Wilder because they are afraid of him. He added that only his son defeated Wilder twice yet he praised the latter's power.
As of this writing, the said rematch is still unclear however, DAZN reported last September 23, 2023 that promoter Eddie Hearns got an venue offer to stage the fight next year.
Nikola Jokic, Lebron James will kick off the NBA 2023-24 season.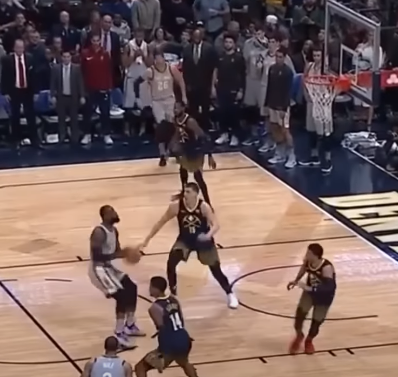 The unfinished business between the Denver Nuggets and Los Angeles Lakers will resume on October 24, 2023 in Ball Arena Denver, Colorado.
It can be recalled that the Nuggets swept the Lakers in the Western Conference. Shockingly, they advanced to their very first NBA Finals in franchise history with 4 – 0 in the Western Conference Finals.
"I know how great he is," James said in the press conference last May 2023 about Jokic.
Jokic won MVP of the Western Conference Finals after he exploded with 27.8 points, 14.5 rebounds and 11.8 assists.
On the other hand, Lebron James felt humiliated with a sweep loss though it is not his first time to be swept. James got swept also last 2018, when his Cavaliers clashed with the Golden State Warriors.
Meanwhile, Lebron is expected to erupt vs the Nuggets.
Pacquiao's alleged illegitimate son Eman Bacosa goes pro.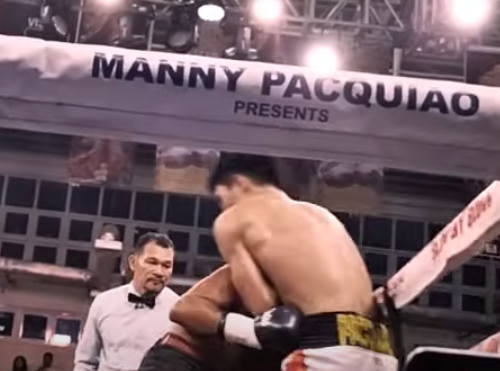 The 19 year old Emmanuel Joseph Bacosa, who is allegedly the son of Manny Pacquiao, fought Jommel Cudiamat in the "Blow by Blow" undercard event last September 23, 2023.
Cudiamat vs Bacosa resulted in a split draw however, as of today, boxing fans are getting hype with Eman's physique as it resembles teenager Pacman.
Fans are comparing Eman to the legitimate sons of Manny who are having a comfortable life. They are expecting Jimuel Pacquiao "legit son" Pacquiao vs Eman "bastard son".
Pacquaio promoted "blow by blow" which is coincidentally the start of his illegitimate son's professional career.
MP Promotions produced Blow by Blow, a weekly sports television boxing program airing on One Sports channel.
As of this writing, Eman's photos beside Pacquaio are spreading online.
Joanna Rose Bacosa is reportedly the mother of Eman.