Thurman \"to retire\" Pacquiao remarks may spell doom for American fighter
Manila Standard Digital
posted June 18, 2019 at 06:28 pm
https://manilastandard.net/sports/pacquiao-mania/298012/thurman-to-retire-pacquiao-remarks-may-spell-doom-for-american-fighter.html
Manny Pacquiao isn't one for trash talking.
In fact, most of his career, he isn't one to talk smack. And in most cases, his opponents try to get under his skin in any verbal jab they can, the last one being loud-mouthed Adrien Broner.
But time and again, this tactic doesn't faze the only eight-time world champion in eight different weight classes. In short he isn't a talker, he'd rather let his boxing do the talking for him inside the squared circle. But Keith Thurman, who called out the Pacman after his January bout this year against Josesito Lopez, might have just "pissed off" the future Hall of Famer Pacquiao.
Talking to Bad Let Hook, strength & conditioning coach Justin Fortune gave some insider info on Pacquiao's reaction to the comment of the 30-year-old Thurman that he'll be the one to "retire Pacquiao."
And the fighting Senator from the Philippines might use this as fuel to do one over Thurman, give him his first professional loss and take his welterweight belt in the process.
"Yeah, he said some pretty silly stuff. I don't know why but it is what it is. Yeah, he pissed off Pacquiao," said Fortune.
"We like it though because he pissed off Manny, it's better for us. I haven't seen him this upset for a long time. So he's not happy, he really wants to knock Thurman out," Fortune added who was with legendary coach Freddie Roach to foresee the six-week training camp of Pacquiao which continued in Los Angeles after his training in Manila.
"(Thurman) said it a couple of times…Great, that's great for us. That's what you want, 'cause that sort of Pacquiao is the Pacquiao of old."
Back in May, when both fighters met at a press conference in New York, Thurman, brass as he is, said some BIG things, including forcing Pacquiao into hanging up his gloves for good when their fight ends.
\"I\'m gonna make a big statement. You are not gonna want to miss this fight, especially because it\'s about to be this man\'s last fight,\" Thurman said with Pacquiao seating just a couple of meters in the same room during the media presentation.
Fortune also said that the conditioning of Pacquiao is looking good heading into the July 20 bout at the MGM Grand in Las Vegas against the younger Thurman. Though a bit jet-lagged, Pacquiao was still able to get some training in after three weeks or so of light training in the Philippines.
For now, what Thurman might expect as a repercussion of his words is a more aggressive Pacquiao. And the strength and conditioning coach expects the American fighter to back pedal if he gets a taste of that famous punching speed and power from the Pacman.
"Yeah. They all do. They all do. Listen, Thurman can't stay in the pocket with Manny — he's too fast, he's too strong. So logically, or fight-wise, if he wants to win this fight, he has to try to box him. We plan for both," he said.
Could Thurman\'s claim to retire Pacquiao be the very reason for his demise on July 20? The again, you would not want to piss off somebody like Manny Pacquiao.
Amir Khan praises Terence Crawford's mastery and predicts unanimous decision victory over Errol Spence Jr.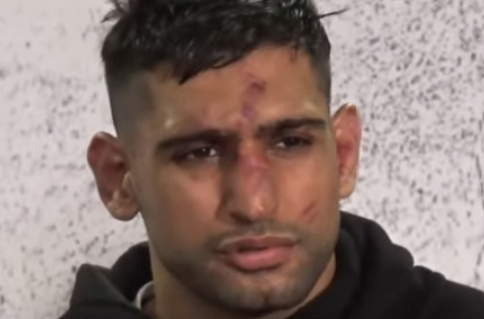 mir Khan, who shared the ring with Terence Crawford in a 2019 bout, has formed a unique bond with the welterweight sensation.
And just a few weeks remaining until Crawford's highly anticipated showdown with Errol Spence Jr., Khan finds himself in a prime position to make some intriguing predictions.
Despite suffering a defeat against Crawford, Khan trained with him and his team in preparation for his grudge match against Kell Brook in 2022.
Khan's firsthand experience has left him in awe of Crawford's abilities, leading him to confidently predict a unanimous decision victory for "Bud" over Errol Spence Jr. during a recent interview with FightHub.
READ MORE ON MANILA STANDARD
Former world champion Andre Berto makes bold prediction for Crawford-Spence Jr. clash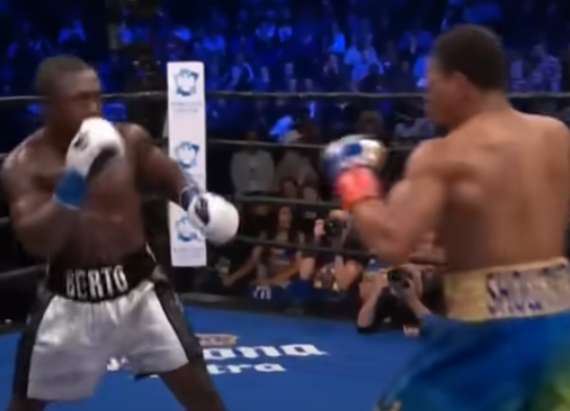 n the lead-up to the epic showdown between Terence Crawford and Errol Spence Jr., boxing fans and experts find themselves captivated by the heated debates surrounding the fight's outcome.
Adding fuel to the fire is the prediction of former WBC and IBF Welterweight champion Andre Berto, a seasoned veteran with a storied career.
AS SEEN IN MANILA STANDARD
Terrence Crawford vs. Errol Spence Jr.: The Battle for Welterweight Supremacy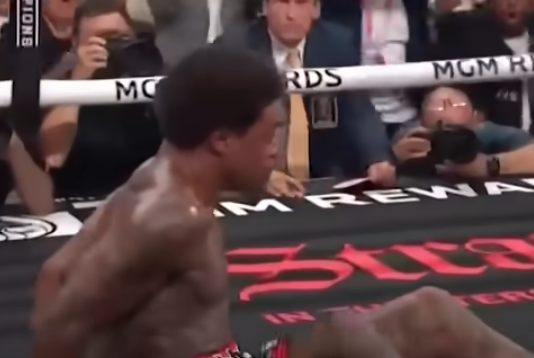 n a much-anticipated showdown, boxing fans are eagerly awaiting the clash between Terrence Crawford and Errol Spence Jr., set to take place on July 29, 2023.
This bout is undoubtedly the biggest fight of the year, and both fighters wasted no time in making their presence felt at the press conference, held to announce the official confirmation of the event.
AS SEEN IN MANILA STANDARD