Secret to Pacquiao\'s success? Extreme work ethic even at 40
https://manilastandard.net/sports/pacquiao-mania/298502/secret-to-pacquiao-s-success-extreme-work-ethic-even-at-%2040.html?fbclid=IwAR23EWBpsSlNnhP7ZD3Q3GsKHeXPi_O5P058w-Niytp-T119wSDH0LAq66c
Who would have thought that Manny Pacquiao could have bid goodbye to the boxing world years ago? Probably all of us. But seeing his last three fights justified his decision that he can still fight, win and go for more.
Pacquiao, who\'s looking for the 62nd victory of his glorious career has preserved his body well enough like a well-oiled machine. Like a superbly maintained supercar, Pacquiao at 40 just keeps on revving up.
The fighting Senator is all out in his training, scheduled for six weeks in California, all in preparation for his bout with undefeated American Keith Thurman Jr. on July 20, 2019.
With fight number 71 only less than a month away, Pacquiao, unfazed by the constant trash talk of his younger foe, is deadlocked in the last stretch of his training camp led by legendary coach Freddi Roach, strength and conditioning coach Justin Fortune, and best friend trainer Buboy Fernandez.
It's amazing to see how Pacquiao can still go hard at this stage in his career which saw its peak a decade ago, fortified by his "Fighter of the 2000s" award.
Fortune, adds another anecdote to Pacquiao's lore as he said in an interview that the Pacman's body has "freakish" metabolism which allows the eight-division world champion to burn the 7,000-calorie per day meals he consumes.
In an intimate meeting with the future Hall of Famer boxing icon at his mansion in Los Angeles, those closest to him share how the People\'s champ prepares for his fights.
"His day will begin at 5 am," as elaborated by his Auntie Lilia Lao, the one who\'s taking care of his house in LA.
The amiable aunt of Manny shares that Team Pacquiao will go for a jog in the park while the next day they\'ll go uphill.
The always humble champion will then talk to his visitors before going for a quick rest.
Sparring session starts at 1 pm at the Wild card gym that usually ends at 3 o\'clock. Entertaining the media sometimes last longer than his sparring.
After dinner, the senator who also preached the gospel is doing a bible session for all the people on his mansion before they all take their rest.
This everyday routine of Manny Pacquiao has proven effective in maintaining his mind and body for the sports.
Lebron James 'Antagonist' Dillon Brooks 39 points slap haters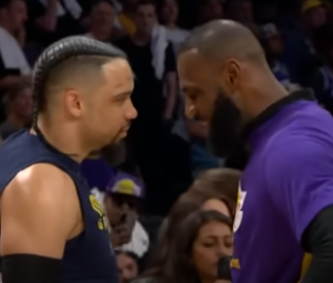 Despite the Warriors and Lakers fans booing Dillon Brooks, the latter erupted with 39 points in the FIBA Cup tournament.
Brooks gets booed in every game due to the fact that the entire pacific is warriors and Lakers die-hard fans.
During the clash with Team USA, Brooks got MVP chants after scoring 39 points that defeated USA for bronze.
It can be recalled that Lebron and Brooks were antagonistic to each other in the NBA when Dillon insulted Lebron for being too old.
If Lebron James joined the national team, Team USA vs Team Canada might be more exciting to see.
Meanwhile, reports said that Dirk Nowitzki is the only player in the last 18 years to score more points (47) in a single World Cup game today than Dillon Brooks (39).
NBA fans blame Stephen Curry, Lebron James et al for Team USA lost in FIBA Cup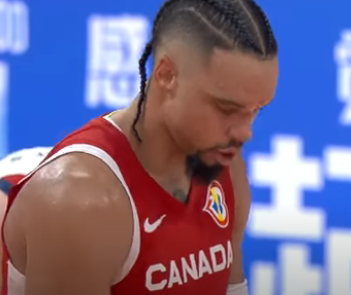 NBA fans are making fun of NBA superstars of Team USA. like Stephen Curry, Lebron James, Leonard Kawhi and others.
Fans believed Team USA had a chance if they played in the FIBA Cup last September 10, 2023.
Team USA lost to Team Germany (113 – 111) and Team Canada (127 – 117) that let them go home without any medal.
It can be recalled that Stephen Curry is interested in joining the national team. But due to health reasons he changed his mind.
34-year-old Curry is entering his 15th season in the league thus he needed to take rest.
On the otherhand, 38 years old Lebron prioritized the NBA instead of the national team.
The Los Angeles Lakers superstar was not interested in representing Team USA in the 2023 World Cup at all according to Basketball USA.
The 12 players who represented Team USA in the FIBA World Cup 2023 are all young players.
Meanwhile, Lebron's enemy Dillon Brooks exploded with 39 points. Shai Gilgeous-Alexander added 31 that led Canada to win the third-place in overtime.
NBA Players pressured : Team Canada never bagged a Medal since 1930's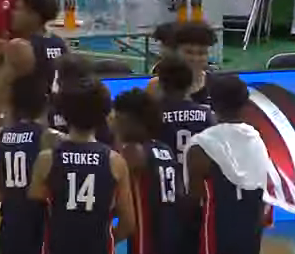 Team Canada has never bagged a medal in the FIBA World Cup since 1936. They have only won a silver in the Berlin Olympics.
Team USA Tyrese (Indiaaa Pacers) said that since the 1930s, Canada has never won a medal so they're coming for them.
Team Canada Kelly Olynyk (UTAH JAZZ), Alexander-Walker (Minnesota Timberwolves) , RJ Barrett (KNICKS), Brooks (Houston Rockets), Luguentz Dort (Oklahoma City Thunder), Gilgeous-Alexander (Oklahoma City Thunder), and Norman Powell (LA Clippers) are all forced to win.
It can be recalled that Team USA lost to Germany and now settled for a bronze medal.
Germany and Serbia clashed for FIBA Cup finals
Meanwhile, both countries are expected to play in the 2024 Summer Olympics in Paris, France..