Ryan Garcia predicts to knockout Romero Duno
By Bombo Ponciano \'John\' Melo Jr -November 1, 2019 | 3:31 PM
https://www.bomboradyo.com/ryan-garcia-predicts-to-knockout-romero-duno/]
American boxer Ryan Garcia is ready to shine along with the spotlight in the MGM Grand Arena as he predicted to finish the match with Romero Duno in a stunning fashion.
On the final press conference, Garcia told the press and the people in attendance that he will knockout the Filipino fighter to clinch the vacant WBC Silver Lightweight belt.
"I just feel like my skills are obviously better. I'm not gonna say that he's better than me or something because I'll show I will win fairly easy and that's what I'm confident with. I don't see it going all 10 rounds. [Knockout?] Yes," he said.
Both fighters are knockout artists but it is Garcia who has a better rate of sending the opponent to sleep with 83%. He also stands three inches taller than the 5'7" Duno.
Garcia was supposed to fight Avery Sparrow last September but Sparrow was a no-show in the official weigh-in after being arrested due to some charges. Months after the delayed fight, Garcia is eager to prove his doubters wrong.
"This fight is a big fight, there's a lot of hype around it. A lot of things have been said about me about for not taking the fight in September but look I'm taking it now. This is where it has to be, it's a big moment on a big stage and you know you got two hungry fighters, two prospects. Romero Duno is a knockout puncher and he'll come to try and knock me out."
Garcia, a popular personality in social media with 3.7 million followers on Instagram also took a jab on his haters and vows to make November 2nd his revenge day for them.
"I hope to prove everybody wrong but I probably won't get my respect at the end of the day but it is okay because at the end of the day as long as I put the best performance I can and leave the best show I can in November 2nd."
Bulls add veteran Dragic with a one-year deal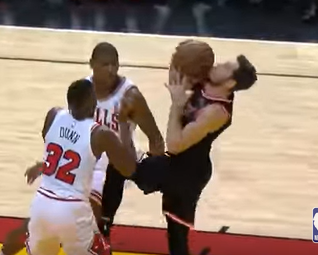 After a winning season for the Chicago Bulls after a few years, they are adding depth in the offseason to back their goal for a deeper postseason run come next NBA season.
They added veteran guard Goran Dragic after signing him to a one-year deal. The Lithuanian last played for the Brooklyn Nets.AS SEEN IN BOMBO RADYO
Stephen Curry nails 2022 ESPY hosting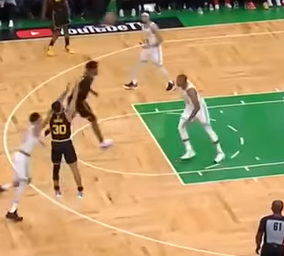 One thing is for sure, Stephen Curry did a great job hosting the return of the 2022 Excellence in Sports Performance Yearly (ESPY) Awards.
The 2022 NBA Finals MVP printed his mark on the awards night by, of course, the traditional roasting of athletes, one of which includes LeBron James.
AS SEEN IN BOMBO RADYO
Dwight Howard plans to join WWE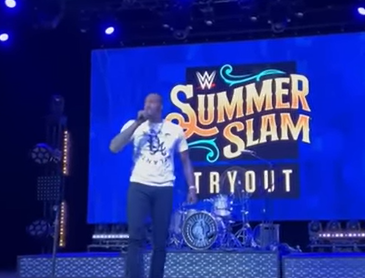 MMA to boxing is not the only sport you can cross, so is basketball to pro wrestling.
NBA veteran ang NBA champion Dwight Howard wants to be in the WWE if he's not on an NBA team this coming season.
He is currently a free agent and no signs yet of teams interested to sign him in.
Howard, an 8x NBA All-Star, 3x NBA Defensive Player of the Year and 5x All-NBA First Team, is currently 36 and has seen his career depleted throughout the years.
He made it clear though that his first priority is to still play in the league and will consider the WWE if left out in the 2022-23 season.
Howard participated in the WWE tryout and could be a great boost to the show due to his physique and entertaining attitude.
AS SEEN IN BOMBO RADYO