Remembering Asia's fastest woman, Lydia de Vega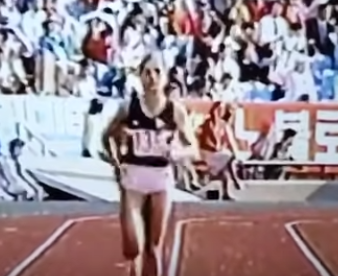 Maria Lydia de Vega-Mercado was born on December 26, 1964 and died on August 10,
2022 at 57 years old, due to breast cancer.
She was a Filipina athlete who was considered Asia's fastest woman in the 1980s. A
legend.
De Vega was found in the Palarong Pambansa in the 1970s, and the Far Eastern
University Tamaraws varsity track team decided to sign him. She eventually joined the
Gintong Alay track and field team.[8] Her father Francisco "Tatang" de Vega served as
her coach, with Claro Pellosis as his assistant.[9] Santos Magno and Anthony Benson
later joined her coaching staff.
De Vega initially gained attention at the 1981 Southeast Asian Games (SEA Games) in
Manila, where he broke Asian Games records to win gold medals in the 200 and 400
meter events.
She is known as Asia's sprint diva and won the gold medal in the 100-meter dash at the
1982 Asian Games in New Delhi. In 1986, she repeated the feat in Seoul, clocking a
time of 11.53 seconds. She grew resentful of Indian athlete P. T. Usha.
At the SEA Games, De Vega won the gold medal in the 100 meters. In addition, she
won the 200-meter competition in 1981, 1983, 1987, and 1993. In 1983 and 1987, she
won the 100 and 200 meter gold medals at the Asian Athletics Championships twice. In
the 1981 edition, when she was 16 years old, she finished second in the 400 meter race
and also earned the 200 meter bronze medal.
Following his participation in the 1994 Manila-Fujian Games' track and field competition,
De Vega announced his retirement. She won the 100-meter race. At that time, she
made the announcement that she will not be participating in the forthcoming Philippine
National Games. She ended her athletic career in 1994.
Her death was a great loss to Philippine sport and the country mourns with her passing.
The Philippine Olympic Committee will pay tribute to De Vega by immortalizing her in
the soon–to-rise POC Museum at New Clark City in Tarlac.
Lebron James 'Antagonist' Dillon Brooks 39 points slap haters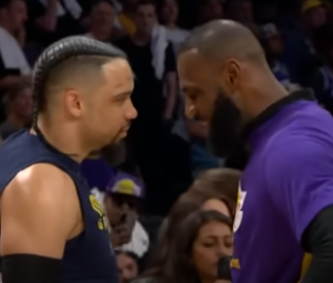 Despite the Warriors and Lakers fans booing Dillon Brooks, the latter erupted with 39 points in the FIBA Cup tournament.
Brooks gets booed in every game due to the fact that the entire pacific is warriors and Lakers die-hard fans.
During the clash with Team USA, Brooks got MVP chants after scoring 39 points that defeated USA for bronze.
It can be recalled that Lebron and Brooks were antagonistic to each other in the NBA when Dillon insulted Lebron for being too old.
If Lebron James joined the national team, Team USA vs Team Canada might be more exciting to see.
Meanwhile, reports said that Dirk Nowitzki is the only player in the last 18 years to score more points (47) in a single World Cup game today than Dillon Brooks (39).
NBA fans blame Stephen Curry, Lebron James et al for Team USA lost in FIBA Cup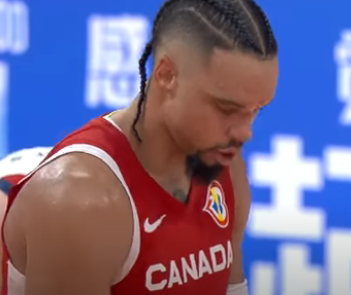 NBA fans are making fun of NBA superstars of Team USA. like Stephen Curry, Lebron James, Leonard Kawhi and others.
Fans believed Team USA had a chance if they played in the FIBA Cup last September 10, 2023.
Team USA lost to Team Germany (113 – 111) and Team Canada (127 – 117) that let them go home without any medal.
It can be recalled that Stephen Curry is interested in joining the national team. But due to health reasons he changed his mind.
34-year-old Curry is entering his 15th season in the league thus he needed to take rest.
On the otherhand, 38 years old Lebron prioritized the NBA instead of the national team.
The Los Angeles Lakers superstar was not interested in representing Team USA in the 2023 World Cup at all according to Basketball USA.
The 12 players who represented Team USA in the FIBA World Cup 2023 are all young players.
Meanwhile, Lebron's enemy Dillon Brooks exploded with 39 points. Shai Gilgeous-Alexander added 31 that led Canada to win the third-place in overtime.
NBA Players pressured : Team Canada never bagged a Medal since 1930's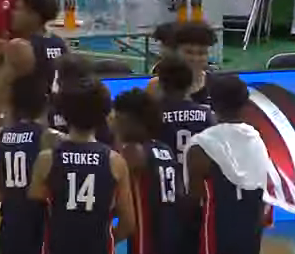 Team Canada has never bagged a medal in the FIBA World Cup since 1936. They have only won a silver in the Berlin Olympics.
Team USA Tyrese (Indiaaa Pacers) said that since the 1930s, Canada has never won a medal so they're coming for them.
Team Canada Kelly Olynyk (UTAH JAZZ), Alexander-Walker (Minnesota Timberwolves) , RJ Barrett (KNICKS), Brooks (Houston Rockets), Luguentz Dort (Oklahoma City Thunder), Gilgeous-Alexander (Oklahoma City Thunder), and Norman Powell (LA Clippers) are all forced to win.
It can be recalled that Team USA lost to Germany and now settled for a bronze medal.
Germany and Serbia clashed for FIBA Cup finals
Meanwhile, both countries are expected to play in the 2024 Summer Olympics in Paris, France..