Promoter Eric Gomez, still worried for Canelo fighting Kovalev
The Golden Boy Promotions President Eric Gomez revealed he is still worried about the upcoming fight of Saul "Canelo" Alvarez and Sergey "Krusher" Kovalev for the WBO light heavyweight title in November 2nd at the MGM Grand Arena in Las Vegas.
"You know, I'm still worried. Look at him, he's a big guy," Gomez said referring to Kovalev on a short interview during the Grand Arrivals of the boxers.
The 36-years old light heavyweight champ stands at six feet tall while Alvarez is at 5'8".
"I'm worried about him [Canelo] jumping two divisions. [Kovalev] He's a big guy, has a powerful jab and one punch can end it," he added.
Alvarez is a natural middleweight wherein he is hailed as the best pound-for-pound boxer.
He then skipped the super middleweight and went right at the light heavyweight division to challenge the Kovalev.
In numbers, the 29-year old Canelo will be adding 15 pounds to his weight to achieve the 175 pounds requirement.
Alvarez is a three-division world champion and is vying to make a history of becoming the first Mexican boxer to win belts in four different divisions.
He is currently holding a record of 52 wins with 35 knockouts, one defeat, and two draws.
On the other hand, Kovalev is known as the best active light heavyweight fighter.
The Russian has a record of 34 wins including 29 knockouts, three losses, and one draw.
Despite the speculations on whether Canelo can keep his power, skill, and speed on a much heavier weight, analysts concluded that body shots will be the key to his success while Kovalev has to look for the knockout with his reach advantage.
Amir Khan praises Terence Crawford's mastery and predicts unanimous decision victory over Errol Spence Jr.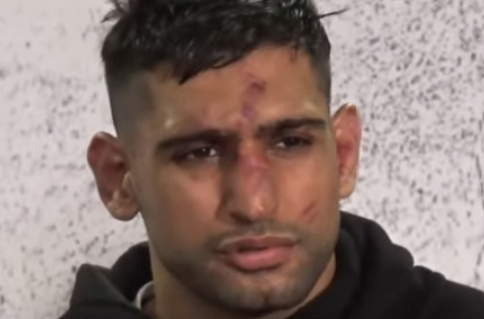 mir Khan, who shared the ring with Terence Crawford in a 2019 bout, has formed a unique bond with the welterweight sensation.
And just a few weeks remaining until Crawford's highly anticipated showdown with Errol Spence Jr., Khan finds himself in a prime position to make some intriguing predictions.
Despite suffering a defeat against Crawford, Khan trained with him and his team in preparation for his grudge match against Kell Brook in 2022.
Khan's firsthand experience has left him in awe of Crawford's abilities, leading him to confidently predict a unanimous decision victory for "Bud" over Errol Spence Jr. during a recent interview with FightHub.
READ MORE ON MANILA STANDARD
Former world champion Andre Berto makes bold prediction for Crawford-Spence Jr. clash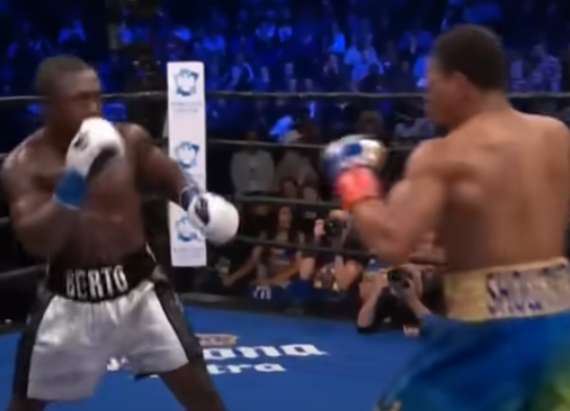 n the lead-up to the epic showdown between Terence Crawford and Errol Spence Jr., boxing fans and experts find themselves captivated by the heated debates surrounding the fight's outcome.
Adding fuel to the fire is the prediction of former WBC and IBF Welterweight champion Andre Berto, a seasoned veteran with a storied career.
AS SEEN IN MANILA STANDARD
Terrence Crawford vs. Errol Spence Jr.: The Battle for Welterweight Supremacy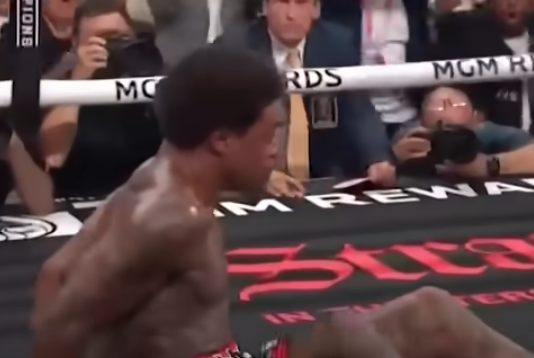 n a much-anticipated showdown, boxing fans are eagerly awaiting the clash between Terrence Crawford and Errol Spence Jr., set to take place on July 29, 2023.
This bout is undoubtedly the biggest fight of the year, and both fighters wasted no time in making their presence felt at the press conference, held to announce the official confirmation of the event.
AS SEEN IN MANILA STANDARD