Pacquiao increases cardio exercises for Thurman bout
Manny \'Pacman\' Pacquiao surely is not taking his upcoming fight easy facing a much younger and unbeaten Keith Thurman Jr.The glaring difference would be the age gap between the two fighters, but Pacquiao will be looking to keep his speed to his advantage, and with the constant cardio exercises, is keen on outlasting the undefeated younger American. 
Pacman elevated his cardio exercises as he prepares for a longer ring fights, maybe going to the judge\'s scorecards. With his usual routine of morning jog and afternoon sparring, the Philippine senator\'s making his jog back and forth.Usually, team Pacquiao runs in a designated location then rides a service going back to his mansion but just recently he upgraded his training by deciding to jog home and added another shadow boxing routine in the mix.By all indications, Pacquiao is ready to go all out in his fight against Thurman. With unrelenting training day after day, the fighting Senator is in unbelievable shape considering his mileage inside the ring. 
n truth, trainers and coaches of the Pacman are surprised by the way he is grinding it out in training compared to his last bout against trash-talking Adrien Broner.His training has become more and more intense and in a surprise moment this week, he met up with former archrival Erik Morales. The difference was glaring as the still Pacquiao is seen in tip-top shape compared to the Mexican.At 40, although we saw him just doing fine on his previous fight wherein he bullied Broner in 12 rounds to notch a unanimous decision victory, Manny wants to make sure he can top Thurman\'s form and give the MGM Grand Arena and the fans watching around the globe an entertaining fight.
He knows he\'s old but still has the speed and Thurman is a tough opponent known for his heavy punches so three weeks before the fight, Pacquiao knows endurance will play a vital role if he wants to taint the clean slate of the American boxer.Meanwhile, his camp is confident Manny is on the perfect weight and just maintaining his diet.Additional exercises and preparation could be seen the following days as the match day is nearing. Pacquiao will vie for the WBA Superwelterweight belt against the champion Keith Thurman this July 20.
Amir Khan praises Terence Crawford's mastery and predicts unanimous decision victory over Errol Spence Jr.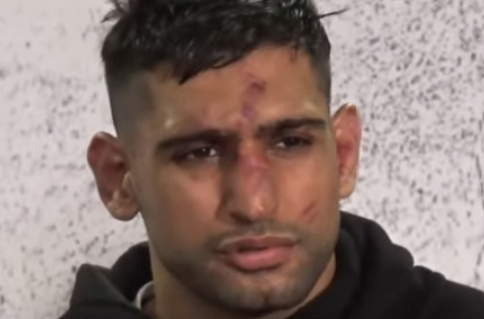 mir Khan, who shared the ring with Terence Crawford in a 2019 bout, has formed a unique bond with the welterweight sensation.
And just a few weeks remaining until Crawford's highly anticipated showdown with Errol Spence Jr., Khan finds himself in a prime position to make some intriguing predictions.
Despite suffering a defeat against Crawford, Khan trained with him and his team in preparation for his grudge match against Kell Brook in 2022.
Khan's firsthand experience has left him in awe of Crawford's abilities, leading him to confidently predict a unanimous decision victory for "Bud" over Errol Spence Jr. during a recent interview with FightHub.
READ MORE ON MANILA STANDARD
Former world champion Andre Berto makes bold prediction for Crawford-Spence Jr. clash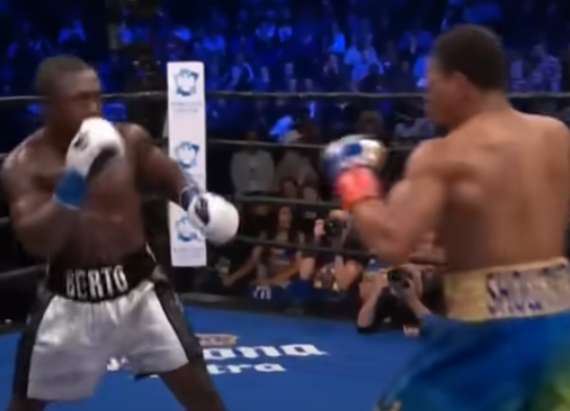 n the lead-up to the epic showdown between Terence Crawford and Errol Spence Jr., boxing fans and experts find themselves captivated by the heated debates surrounding the fight's outcome.
Adding fuel to the fire is the prediction of former WBC and IBF Welterweight champion Andre Berto, a seasoned veteran with a storied career.
AS SEEN IN MANILA STANDARD
Terrence Crawford vs. Errol Spence Jr.: The Battle for Welterweight Supremacy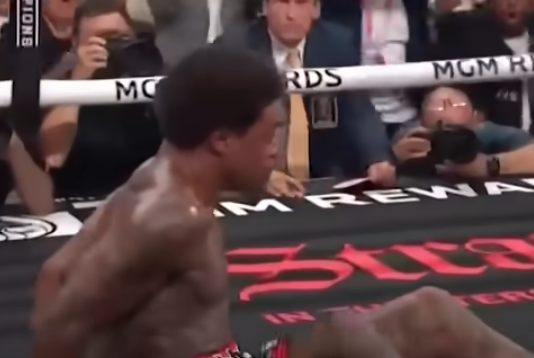 n a much-anticipated showdown, boxing fans are eagerly awaiting the clash between Terrence Crawford and Errol Spence Jr., set to take place on July 29, 2023.
This bout is undoubtedly the biggest fight of the year, and both fighters wasted no time in making their presence felt at the press conference, held to announce the official confirmation of the event.
AS SEEN IN MANILA STANDARD