Pacquiao hopes Thurman goes \"toe-to-toe\" with him on fight night
By Ponciano \"John\" Melo Jr.
posted July 18, 2019 at 03:23 pm
Manila Standard Digital
https://manilastandard.net/sports/pacquiao-mania/300205/pacquiao-hopes-thurman-goes-toe-to-toe-with-him-on-fight-%20night.html?fbclid=IwAR1WzW6HW6y56bWiEM4J3LZj_eeOO1T-q-qxf5wplKe_rBy_cksLuYklNG8
LAS VEGAS, Nevada — Manny Pacquiao and Keith Thurman Jr. faced members of the media for their last press conference before their fight on July 20 (July 21 Manila time).
The blockbuster night of action to be beamed live to 120 million viewers worldwide, will feature Pacquiao for the 15th time inside the MGM Grand Arena as he battles undefeated Thurman to unify their world welterweight belts.
And with the way his opponent has talked smack since the fight was announced, the eight-division world champion hopes the crass younger American can walk the walk.
"I'm expecting a good fight and a toe-to-toe on Saturday would be good," said Pacquiao in the final press con.
"It's been a while since the last time I've experienced something like that," he added on his closing message.
Thurman, who earlier said that he would be the one to "retire Manny," saying at one point that he'll "crucify" the Filipino boxing legend, added another verbal jab in the media presentation.
"Manny's a legend, but I'm not here to pat on the back, im here to fight him," the 30-year-old American said explaining his mental games with the fighting Senator.
Ads by AdAsia
"It puts me in the fight mode to know that he won't do nothing with them little T-rex arms. He's about to get beat up. I get to punch a senator and he's gonna feel it," said the unblemished fighter who sits at a 29-0 record with 22 KOs.
But Manny, being Manny, was all smiles while his opponent continued the word war which seems only Thurman is the solitary party.
"For me nothing is personal I just have to do my job," said Pacquiao in response to the latest badmouthing from Thurman.
"And in my job as a fighter I have to prove that I can still fight event at 40. That's why I'm so motivated for this fight," he added.
For his part, Thurman ended the press con with some additional shade.
"This is a tremendous fight, its one of the biggest fights of the year. Don't be suprised if Manny Pacquiao goes night night," he said.
To which Pacquiao replied, "Well it's easy to say but I don't know if it's easy to do in the ring."
Weigh-in for the fight will be held 4 AM Manila time.
Amir Khan praises Terence Crawford's mastery and predicts unanimous decision victory over Errol Spence Jr.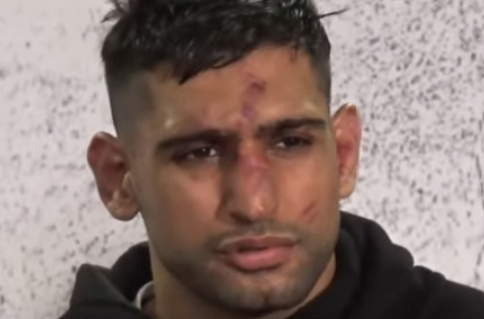 mir Khan, who shared the ring with Terence Crawford in a 2019 bout, has formed a unique bond with the welterweight sensation.
And just a few weeks remaining until Crawford's highly anticipated showdown with Errol Spence Jr., Khan finds himself in a prime position to make some intriguing predictions.
Despite suffering a defeat against Crawford, Khan trained with him and his team in preparation for his grudge match against Kell Brook in 2022.
Khan's firsthand experience has left him in awe of Crawford's abilities, leading him to confidently predict a unanimous decision victory for "Bud" over Errol Spence Jr. during a recent interview with FightHub.
READ MORE ON MANILA STANDARD
Former world champion Andre Berto makes bold prediction for Crawford-Spence Jr. clash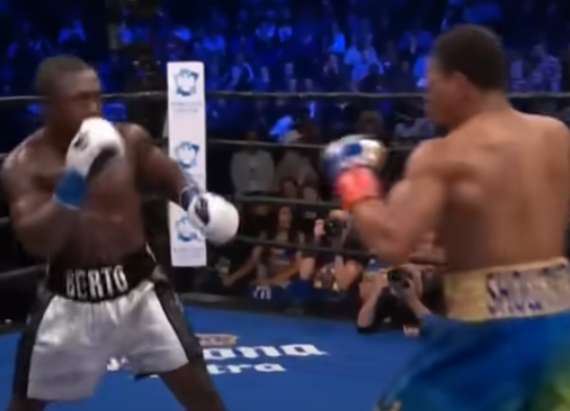 n the lead-up to the epic showdown between Terence Crawford and Errol Spence Jr., boxing fans and experts find themselves captivated by the heated debates surrounding the fight's outcome.
Adding fuel to the fire is the prediction of former WBC and IBF Welterweight champion Andre Berto, a seasoned veteran with a storied career.
AS SEEN IN MANILA STANDARD
Terrence Crawford vs. Errol Spence Jr.: The Battle for Welterweight Supremacy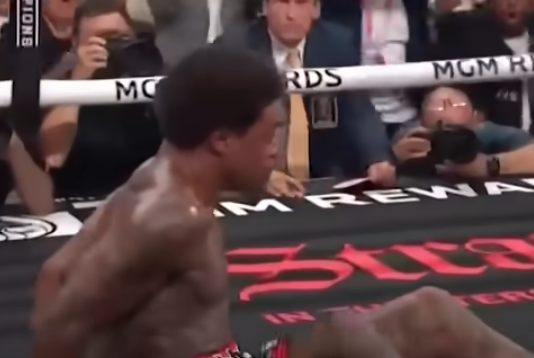 n a much-anticipated showdown, boxing fans are eagerly awaiting the clash between Terrence Crawford and Errol Spence Jr., set to take place on July 29, 2023.
This bout is undoubtedly the biggest fight of the year, and both fighters wasted no time in making their presence felt at the press conference, held to announce the official confirmation of the event.
AS SEEN IN MANILA STANDARD