Non-stop trash-talking fuels Pacquiao\'s fire.
Manila Standard Digital
https://manilastandard.net/sports/pacquiao-mania/299414/non-stop-trash-talking-fuels-pacquiao-s-fire-.html
The reigning World Boxing Association Welterweight World Champion Keith \"One Time\" Thurman remained confident on his bout against the 40-year-old Manny \"PacMan\" Pacquiao, as he took another shot at the Filipino boxer by boasting his skill to knock the eight-division champion in the early stages of the fight.
In response to Hall of Fame trainer Freddie Roach remarks that he will make \"a huge score\" betting on the Filipino fighter, the undefeated Thurman raised $10,000 per round bet on himself claiming to knock Pacquiao in two rounds.
\"About 10K a round, that\'s motivation!\" Thurman told TMZ Sports. \"I can\'t go three minutes going \'tap-tap-tap\' when I got 10K on the round. I gotta swing a few times, you gotta try to hit a home run.\"
In the past weeks, the much younger Thurman promised to end the legendary career of PacMan and \"crucify\" the champion in their upcoming fight.
With the comment left a bad taste to Pacquiao\'s camp, Roach threw shade at Thurman\'s past performances as he visibly slowed down in his last fight against Josesito Lopez.
The 30-year-old champion continued confidence and arrogance, as the others may see it, has served motivation for Pacquiao.
The fighting Senator is all out in his training, scheduled for six weeks in California, all in preparation for his bout with undefeated American pugilist. on July 20, 2019.
Pacquiao entourage swore to bring PacMan in tip-top shape as it moved closer to the much-awaited showdown.

Roach was happy to take Thurman\'s latest comment as fuel to Pacquiao\'s fire.

\"I like that, because he does get angry,\" Roach said in an interview with ABS-CBN, \"I do like when Manny doesn\'t like his opponent because he does fight better.\"

Regarding Thurman\'s wager, Pacquiao remained unfazed by the American boxer and believed his foe is just throwing his money away.
With fight number 71 only less than a month away, Pacquiao, cool despite the constant trash talk of his younger foe, is deadlocked in the last stretch of his training camp led by legendary coach Freddie Roach, strength and conditioning coach Justin Fortune, and best friend trainer Buboy Fernandez.

While the bookmakers put the unbeaten Thurman (29-0-0, 22 KOs) slightly ahead Pacquiao (61-7-2, 39 KOs) the odds slowly moving towards the Pinoy boxing legend as the fight inch closer day-by-day.

This the first time since 2015 that Pacquiao is an underdog to a fight, the last time was against the American superstar Floyd Mayweather.
Fil-Brit Tiktoker Salt Papi puts the world on notice in latest boxing win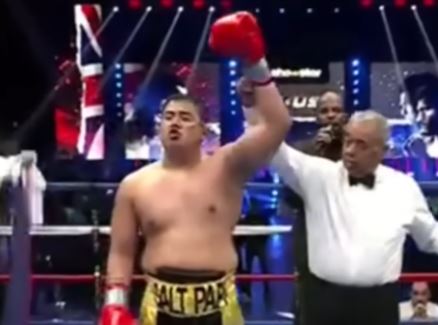 A new Pinoy boxer rising? This might be the case if we're talking about the social media influencers-turned-boxers.
Tiktoker Salt Papi was the talk of the town after his vicious knockout against Youtube sensation Josh Brueckner, a taller, bigger guy.
The Filipino-British boxer landed a perfect right hand right to the face of Brueckner in just the first round.
They served as an undercard of KSI vs. Faze Temperr.
Pro boxer and rising star Ryan Garcia was impressed by Salt Papi's victory convincing him that the latter should next face Jake Paul.
They are both undefeated in boxing and all of their wins are via knockout.
After the victory, Salt Papi posted a video clip on his Instagram showing a comparison of his knockout to Manny Pacquiao's iconic KO hit to Ricky Hatton.
The post received lots of comments including boxing's only eight-division world champion himself.
Pacquiao wrote on the comment "Pwede Na" in which Salt Papi replied with a "salamat po."
| | |
| --- | --- |
| | ReplyReply allForward |
Jon Jones takes on Ciryl Gane in heavyweight championship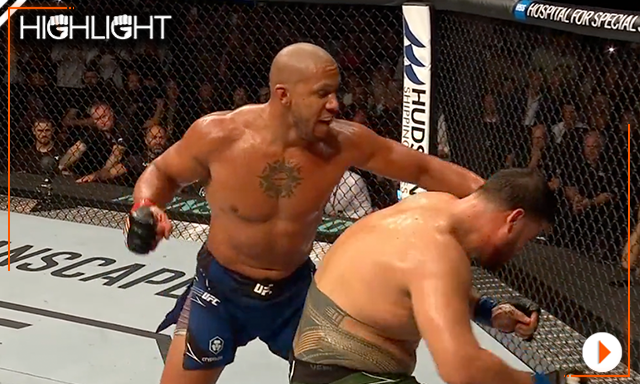 In a shocking announcement, Jon Jones confirmed that he is upping his division and will fight Ciryl Gane for the UFC heavyweight world title.
The development was leaked after T-Mobile Arena displayed an ad about the fight that was later on confirmed by the former pound-for-pound UFC fighter.
"Day one of four, just a few weeks out from my first heavyweight championship against Ciryl Gane," said Jones.
The mega-bout is expected to take place on UFC 285. Jones has been out of the Octagon for almost three years now.
"Absolutely, I'd love to have Henry [Cejudo] coaching me for this Ciryl Gane fight. Hopefully our schedules can align and we can get on the same page," said Jones.
"Bones" Jones at the age of 35 has a record of 26 wins, one loss, zero draw, and one no contest.
While Gane has 11 wins, one loss and zero draw.
The date of the collision has yet to be announced as of writing.
Pacquiao signs with Rizin for more exhibition bout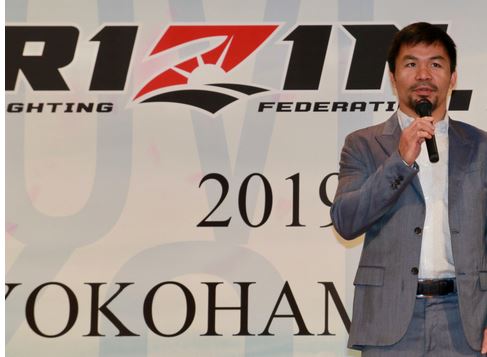 Boxing's only eight-division world champion Manny Pacquiao is set to continue putting on the gloves as he surprisingly signed under Japan's Rizin Fighting Federation.
The MMA promotion made it known through their social media with details that the former Philippine senator will box this year against a Japanese fighter.
He recently came back to the sport with an exhibition bout against Korean YouTuber DK Yoo.
"I have agreed with Rizin to fight next year. That date will soon be announced, and also my opponent that Rizin will choose, and I'm open and excited to fight a Japanese fighter," Pacquiao said during his signing with Rizin.