Non-stop trash-talking fuels Pacquiao\'s fire.
Manila Standard Digital
https://manilastandard.net/sports/pacquiao-mania/299414/non-stop-trash-talking-fuels-pacquiao-s-fire-.html
The reigning World Boxing Association Welterweight World Champion Keith \"One Time\" Thurman remained confident on his bout against the 40-year-old Manny \"PacMan\" Pacquiao, as he took another shot at the Filipino boxer by boasting his skill to knock the eight-division champion in the early stages of the fight.
In response to Hall of Fame trainer Freddie Roach remarks that he will make \"a huge score\" betting on the Filipino fighter, the undefeated Thurman raised $10,000 per round bet on himself claiming to knock Pacquiao in two rounds.
\"About 10K a round, that\'s motivation!\" Thurman told TMZ Sports. \"I can\'t go three minutes going \'tap-tap-tap\' when I got 10K on the round. I gotta swing a few times, you gotta try to hit a home run.\"
In the past weeks, the much younger Thurman promised to end the legendary career of PacMan and \"crucify\" the champion in their upcoming fight.
With the comment left a bad taste to Pacquiao\'s camp, Roach threw shade at Thurman\'s past performances as he visibly slowed down in his last fight against Josesito Lopez.
The 30-year-old champion continued confidence and arrogance, as the others may see it, has served motivation for Pacquiao.
The fighting Senator is all out in his training, scheduled for six weeks in California, all in preparation for his bout with undefeated American pugilist. on July 20, 2019.
Pacquiao entourage swore to bring PacMan in tip-top shape as it moved closer to the much-awaited showdown.

Roach was happy to take Thurman\'s latest comment as fuel to Pacquiao\'s fire.

\"I like that, because he does get angry,\" Roach said in an interview with ABS-CBN, \"I do like when Manny doesn\'t like his opponent because he does fight better.\"

Regarding Thurman\'s wager, Pacquiao remained unfazed by the American boxer and believed his foe is just throwing his money away.
With fight number 71 only less than a month away, Pacquiao, cool despite the constant trash talk of his younger foe, is deadlocked in the last stretch of his training camp led by legendary coach Freddie Roach, strength and conditioning coach Justin Fortune, and best friend trainer Buboy Fernandez.

While the bookmakers put the unbeaten Thurman (29-0-0, 22 KOs) slightly ahead Pacquiao (61-7-2, 39 KOs) the odds slowly moving towards the Pinoy boxing legend as the fight inch closer day-by-day.

This the first time since 2015 that Pacquiao is an underdog to a fight, the last time was against the American superstar Floyd Mayweather.
Amir Khan praises Terence Crawford's mastery and predicts unanimous decision victory over Errol Spence Jr.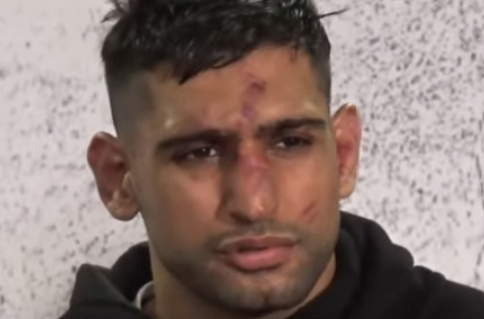 mir Khan, who shared the ring with Terence Crawford in a 2019 bout, has formed a unique bond with the welterweight sensation.
And just a few weeks remaining until Crawford's highly anticipated showdown with Errol Spence Jr., Khan finds himself in a prime position to make some intriguing predictions.
Despite suffering a defeat against Crawford, Khan trained with him and his team in preparation for his grudge match against Kell Brook in 2022.
Khan's firsthand experience has left him in awe of Crawford's abilities, leading him to confidently predict a unanimous decision victory for "Bud" over Errol Spence Jr. during a recent interview with FightHub.
READ MORE ON MANILA STANDARD
Former world champion Andre Berto makes bold prediction for Crawford-Spence Jr. clash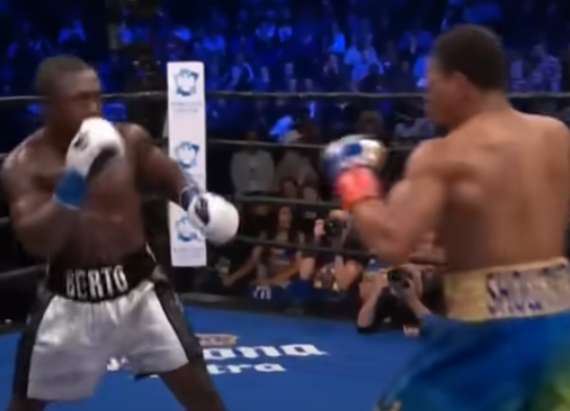 n the lead-up to the epic showdown between Terence Crawford and Errol Spence Jr., boxing fans and experts find themselves captivated by the heated debates surrounding the fight's outcome.
Adding fuel to the fire is the prediction of former WBC and IBF Welterweight champion Andre Berto, a seasoned veteran with a storied career.
AS SEEN IN MANILA STANDARD
Terrence Crawford vs. Errol Spence Jr.: The Battle for Welterweight Supremacy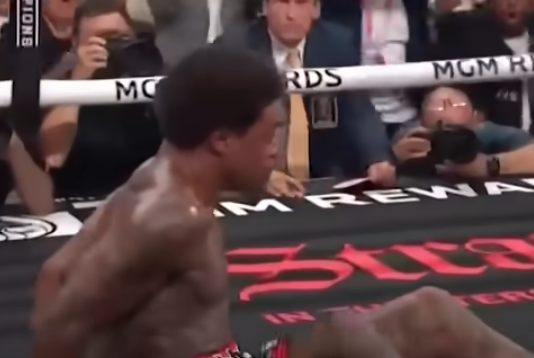 n a much-anticipated showdown, boxing fans are eagerly awaiting the clash between Terrence Crawford and Errol Spence Jr., set to take place on July 29, 2023.
This bout is undoubtedly the biggest fight of the year, and both fighters wasted no time in making their presence felt at the press conference, held to announce the official confirmation of the event.
AS SEEN IN MANILA STANDARD