NBA Playoffs — Warriors stun Blazers with late surge to take 2-0 lead (PHOTOS)
OAKLAND — When Myers Leonard drilled a 30-foot 3 to put the Portland Trail Blazers ahead 108-100 with 4:28 to go in Game 2 of the 2019 Western Conference Finals, it appeared that they were about to pull off a giant road heist and knot the best-of-7 series at 1-1
But the two-time defending champion Golden State Warriors had other ideas and altered the plot with a 14-3 flurry that allowed them to escape with a narrow 114-111 victory and grab a 2-0 lead over the stunned Blazers on Friday morning (Philippine time) at the jampacked Oracle Arena.
After a tepid start in which they surrendered 65 points at the half and trailed 67-50 early in the third quarter, the Warriors, who are gunning for a historic three consecutive championships, didn\'t panic and slowly chipped away at their deficit until finally catching up at 89-89 at the end of the third quarter.
\"Our experience really paid off for us tonight and having a bunch of guys who just won\'t quit,\" Draymond Green told reporters after the huge comeback win. Green barely missed a triple-double effort with 16 points, 10 rebounds and seven assists.
Like the Game 1 blowout, Steph Curry led the way, this time courtesy of an all-around masterpiece in which he carved 37 points, eight rebounds and eight dimes. Curry made just four out of 14 3-point attempts, but he shot 11-of-22 from the field overall and swished all 11 of his free throws, including three straight that put Golden State ahead for good, 110-108, with 2:01 to go.
Klay Thompson finished with 24, thanks to a 4-of-8 fare from long distance, while the bench came up strong once again as Kevin Looney got 14 points and seven rebounds. Jordan Bell added 11 for Golden State, which ended up making 42 of their 82 field goals (51.2 percent) and 9-of-29 triples (31 percent).
\"Got to find a way to win and that\'s what we did. Winning plays, everybody contributed. Very exciting way to win. We\'ve got to play better in the first half for sure,\" a relieved Curry told reporters at the post-game press conference.
Damian Lillard topscored for Portland with 23 points while his backcourt mate, fellow All-Star C.J. McCollum, added 22. They did, however, struggle from the field and combined to make just 15 of their 39 shots. Portland, as a unit, converted just 38 of 86 field goals, a modest 44.2 percent.
\"I thought we gave ourselves a chance. We missed some shots. We had some turnovers. Lost the game, but you know, their job was to take care of their home floor, and we\'ve got an opportunity to do the same thing,\" Lillard said.
Portland head coach Terry Stotts also rued about his team\'s \"lost opportunity\" but he also acknowledged the Warriors\' poise under pressure. \"They played like a championship team would here at home. They made plays in the last three minutes and we didn\'t.\"
After a torrid 34-point second quarter, Portland entered the half with a 15-point cushion before solidifying it to 17. And while the Warriors made a terrific fourth quarter run, the Blazers still had that golden opportunity in the waning moments when Seth Curry\'s 3 put them on top, 111-110, with just 1:03 remaining.
It just wasn\'t meant to be.
Instead, they head home with a demoralizing 0-2 deficit. Teams down 0-2 in the history of the NBA playoffs have a slim nine percent chance (5-51) of coming back to win the series.
Game 3 is Sunday morning at the Moda Center in Portland.
Also published in Philboxing.com
Giannis Antetokounmpo acknowledges Steph Curry as the best player in the world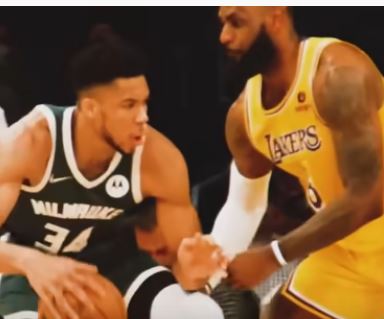 Giannis Antetokounmpo is a freak on the court but he is humble enough to acknowledge that he is not the best player in the NBA right now.
On media day, the two-time MVP cited that "the best player in the world is the person that is the last man standing."
"It's the person that takes his team to the Finals, the finish line and helps them win the game – that's how I view it. I believe the best player in the world is Steph Curry."
While he admitted, it doesn't mean Antetokounmpo will no longer strive. For the Greece Freak, it only makes him hungrier to return on top of the NBA and win the championship once more for Milwaukee.
In previous interviews, he also denied that he is the best player in the NBA despite winning the championship in 2021. He openly admires LeBron James and he felt that time that the four-time MVP was still the best player in the league.
Charlotte Hornets officially sign LiAngelo Ball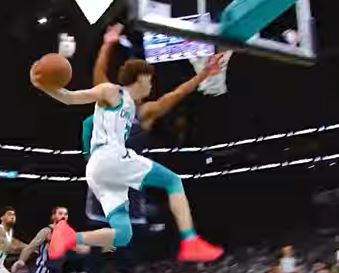 LiAngelo Ball will now have his chance to prove himself in the NBA after the Charlotte Hornets offered him an undisclosed deal for the 2022-23 season.
The 23-year old famous player will team up with his younger brother who made the All-Star last season, LaMelo.
Gelo last played in the NBA Summer League with the Hornets where he averaged 9.6 points a game.
Fans and media have followed him, LaMelo, and Lonzo since they were in high school and the latter is pretty much excited to see all of them in the NBA.
However, LiAngelo still needs to fight his way into the rotation and his real chance is in the upcoming preseason games.
Whether or not he impresses the coaching staff relies heavily on it.
Roger Federer's tennis legacy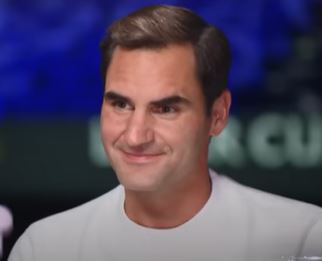 August 8th, 1981 marked the birth of Roger Federer. He plays tennis professionally and
is Swiss. He held the top spot in the global rankings for the Association of Tennis
Professionals (ATP) for 310 weeks, including a record 237 straight weeks, and five
times at the end of the year. His 103 ATP singles titles rank second all-time, and they
include 20 Grand Slam singles titles, an Open Era record eight Wimbledon men's
singles trophies, an Open Era record five US Open men's singles titles, and an
unprecedented six year-end titles.
Federer played during a time when the Big Three—Rafael Nadal, Novak Djokovic, and
him—dominated men's tennis. The Big Three are regarded by some as the three most
successful men's tennis players of all time. Federer, a former ball boy and the 1998
Wimbledon junior champion, won his first major singles championship at Wimbledon in
2003 at the age of 21.
Federer participated in 21 of the 28 major singles finals between 2003 and 2009. In
2004, 2006, and 2007, he won the ATP Finals, three of the four majors, and five US
Open and Wimbledon championships in a row. At the 2009 French Open, where he had
lost to Nadal three times in a row, he completed the career Grand Slam. Nadal
remained his major competitor until 2010. He broke Pete Sampras' record of 14 major
men's singles victories at Wimbledon in 2009 at the age of 27.
Federer won two majors between 2010 and 2016 but, despite spending the most of the
early 2010s in the Top 3, his supremacy on grass and hard courts was halted by the
rise of Djokovic and Nadal. He and Stan Wawrinka guided Switzerland to their first
Davis Cup victory in 2014 during this time, following their Olympic doubles gold medal
triumph at the 2008 Beijing Olympics. In the Olympic singles competition at the 2012
London Games, Federer also took home a silver medal after losing to Andy Murray.
Following a six-month break to recover from knee surgery in late 2016, Federer
returned to tennis with a bang, defeating Rafael Nadal in the 2017 Australian Open final
and capturing his eighth singles championship at the 2017 Wimbledon Championships.
Federer, 36, became the oldest ATP world No. 1 and the first person to win 20 major
singles titles at the 2018 Australian Open. He announced his retirement from
competitive tennis in September 2022 after winning the Laver Cup later that month.
Federer is an all-court player with versatility, and tennis fans adore him for what they
believe to be his effortlessness. As a junior, he struggled with self-control but later
improved his on-court conduct, winning the Stefan Edberg Sportsmanship Award 13
times in the process. He earned a record-setting five victories in the Laureus World
Sportsman of the Year competition. He contributed significantly to the development of
the Laver Cup team tournament in addition to competing. He also engages in charitable
work.
He started the Roger Federer Foundation, which supports underprivileged children in
southern Africa, and has raised money in part through the Match for Africa exhibition
series. He consistently ranks among the top ten highest-paid athletes in all sports and
was the top athlete with $100 million in endorsement income in 2020.