NBA Playoffs — Lost opportunities doom Blazers against Warriors (PHOTOS)
PhilBoxing
https://m.philboxing.com/news/story-144424.html
By Ryan Gallardo
PHOTOS by Ponciano Melo Jr.
PORTLAND — On paper, the 2019 Western Conference Finals appears to be a notably one-sided battle dominated by the reigning and two-time defending champion Golden State Warriors, who are on the verge of sweeping the Portland Trail Blazers.
Although the Warriors have outscored the Blazers by a total of 340-304 through three games, or by an average of 12 points per, this best-of seven set is really much closer than you think. In fact, this could have been 2-1 in favor of Portland by now.
Unfortunately, the Blazers couldn\'t protect the solid,double-digit leads they painstakingly built in their last two defeats.
In Game 2, they were up 65-50 at halftime. And even though the Warriors fought back ferociously, Portland still had 108-100 cushion with only 4:08 to go in the fourth quarter. The Warriors then went on a devastating 14-3 spurt the rest of the way to claim Game 2, 114-111.
In today\'s Game 3, the Blazers jumped on the Warriors early, and when Seth Curry made a deep 27-foot 3, their lead ballooned to 60-42 with only 2:28 left before the half. Again, the Blazers failed to capitalize and watched their lead completely evaporate when the Warriors went on a 29-13 third quarter run which left Portland behind by three, 82-79, entering the fourth quarter.
Even in the Game 1 blowout, the Blazers were in it and trailed by just six points — 77-71 — at the end of three quarters before the Warriors would eventually pull away with a blistering 39-point fourth quarter.
Under head coach Terry Stotts and with the leadership of two All-Stars in Damian Lillard and C.J. McCollum, the Blazers have proven that they can compete with powerhouse Golden State. What they haven\'t shown, unfortunately, is the ability to protect a lead and use it as an impetus to win a game.
\"They stay calm and they don\'t really get rattled,\" Portland center Zach Collins told The Oregonian about those resilient Warriors, who have taken Portland\'s best punch so far and have somehow remained standing at 3-0 and one game away from a fifth consecutive trip to the NBA Finals.
The Warriors have embodied grace under pressure and courage under fire. And that\'s why they are the two-time defending champions gunning for their third straight title, a historic feat last accomplished by the 2000-02 Los Angeles Lakers led by Shaquille O\'Neal and Kobe Bryant.
The Blazers, meanwhile, only have themselves to blame for missing out on golden opportunities. Game 3\'s 18-point lead at home probably hurts the most. Realistically, Portland could have been on top of this series 2-1, or at the very least down just 1-2.
Instead, they head into Game 4 at the Moda Center on Monday (Tuesday morning in Manila) facing elimination. (RG)
Warriors extend home win to eight after denying the Jazz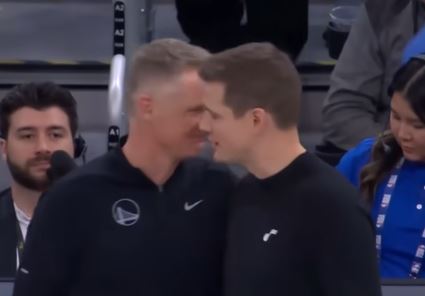 Six Warriors players scored in double-digits as Golden State remained winning at home, this time defeating the Utah Jazz, 129-118.
Stephen Curry led all scorers with 33 points behind six triples while Klay Thompson and Andrew Wiggins each tallied 20 markers.
Warriors caught fire beyond the arc once again with 20 three-pointers made compared to only 11 of the Jazz.
The win was also the eighth straight home dubs for Golden State for a overall record of 10-10.
Meanwhile, Lauri Markkanen continued to be the go-to guy for Utah with 24 points while Kelly Olynyk and Jordan Clarkson added 21 each in a losing effort.
Despite the loss, Jazz still have the better record of 12-9, as the dubbed "rebuilding team" is having a great start of the season.
DAVIS VS. GARCIA IS FINALLY HAPPENING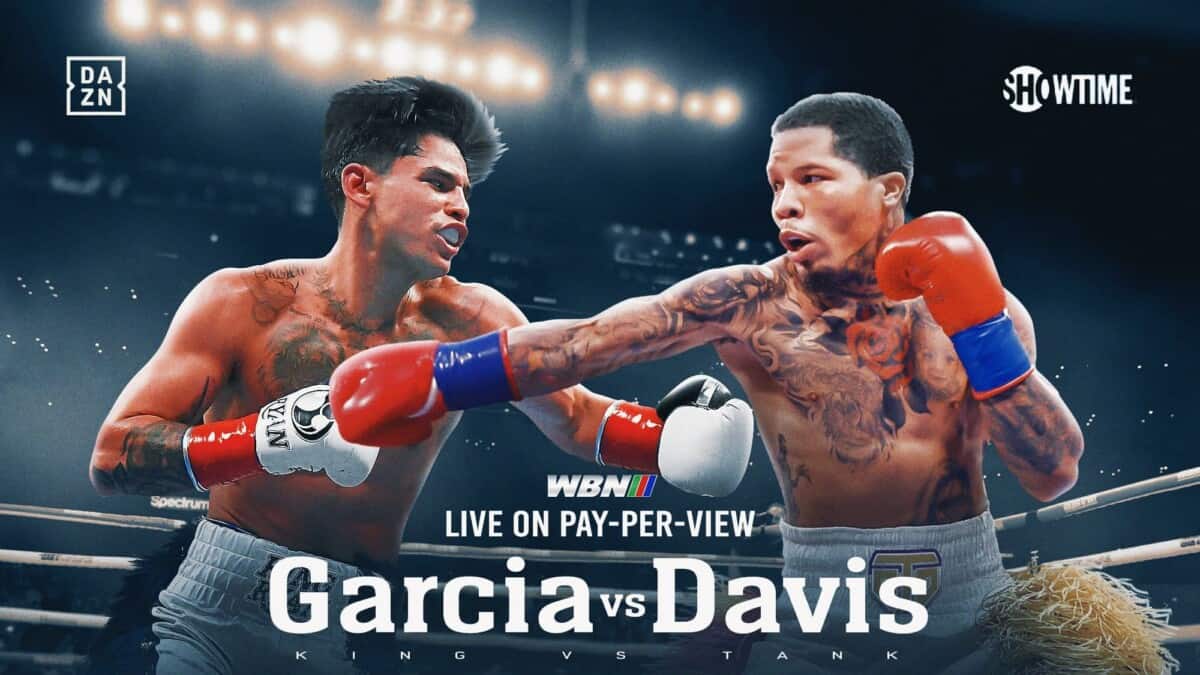 After two years of social media teasing, Gervonta Davis vs. Ryan Garcia appears to be
a reality.
Garcia made the announcement on Thursday that he and Davis would square off in Las
Vegas in 2023. When Davis enters the ring on January 7 to face a yet-to-be-determined
opponent, he will declare the fight "done deal."
"I'm so pumped this fight is finally in place I want it more than anything right now,"
Garcia wrote. "I've put in the work, I'm at the prime of my career, and I know I'm going to
be the biggest boxer in the world. That legacy starts today."
Davis and Garcia were praised by Showtime Sports president Stephen Espinoza for
their perseverance in making the bout materialize despite obstacles.
Davis is looked after by Al Haymon and Floyd Mayweather's Mayweather Promotions,
and Showtime broadcasts his fights.
Garcia is being managed by Oscar De La Hoya's Golden Boy Promotions, and DAZN is
airing his fights.
The two teams have been at odds for a while, but they have finally come to an
understanding and put their differences aside to engage in combat.
According to reports, they will cooperate to stage the fight.
Both are stars in boxing at the moment and with the hype around each of them, the fight
is expected to be a blockbuster one.
The Los Angeles Lakers are finally winning consecutive games after the purple and gold deny the Detroit Pistons at home.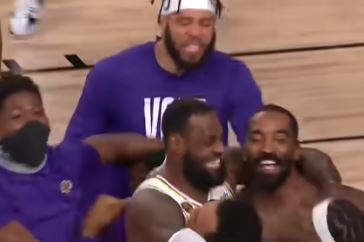 Anthony Davis is slowly becoming his usual self with 38 points, 16 rebounds and four blocks as they continue to miss the services of LeBron James.
Russell Westbrook played a decent game with 10 points and 12 assists off the bench.
They are now at a 4-10 win-loss record, still far from what they expected.
Meanwhile, Alec Burks was the bright spot for Detroit scoring 23 points off the bench. Bojan Bogdanovic added 20 but still not enough.
The Lakers capitalized on points off turnovers at 22-9, as well as the pain buckets, 66-50.
Next up for Los Angeles is San Antonio tomorrow.