NBA FINALS: raptors repeat mastery of Warriors
https://manilastandard.net/mobile/article/296867
By Ponciano Melo Jr. 
OAKLAND, California — The Warriors cast was nearly complete albeit for former NBA MVP Kevin Durant on the floor, but the maiden trophy-seeking Toronto Raptors still came out on top to make it one game less towards a date with destiny.
With all-star Klay Thompson making his return after missing his first-ever playoff game due to an injury, and Kevon Looney receiving green light despite fracturing his collarbone, the Golden State looked to bounce back from the unlikely defeat on their home floor, only to spoil a single-digit lead in the first half and eventually bowing to the hungry Raptors from Canada.
Toronto denied the two-game home court advantage at the Oracle Arena with a 105-92 takeaway Saturday, to lead the series 3-1, one more triumph could mean they win it all.
Kawhi Leonard was once again spectacular, putting a game-high 36 points and 11 rebounds including 17 third quarter points that changed the complexion of the game in its entirety at that point.
"Kawhi's two big threes to start the half really changed the whole feel of everybody. Everybody was like, 'Okay, man, we know we are here, let's go,' and we just kind of kept going from those two threes,\" rookie head coach Nick Nurse said after the game.
Leonard also got a boost from Serge Ibaka, who poured 20 points off the bench and Pascal Siakam with 19 markers to claw their way back overcoming a misfiring first half to deal the Warriors its first back-to-back home court defeat in the Finals.
Kyle Lowry as well had 10 points while Fred VanVleet, who lost a tooth and walked off a bloodied face in the fourth quarter after receiving an inadvertent elbow, added eight points with six dimes.
The splash brothers, Thompson and Stephen Curry\'s, 28 and 26 points respectively were put to waste due to the swarming defense and excellent pick-and-roll plays by the Raptors.
Head coach Steve Kerr, however, stayed defiant with their backs against the wall in a familiar, but not-so-good, 1-3 series deficit.
"We have got to lick our wounds tonight. It's a tough loss," he said.
"We're not thinking about winning three games. We're thinking about winning one game, and that's the task. I know we're capable."
The service of the former MVP Kevin Durant will greatly help the Warriors\' cause but that\'s if he will be available to play already in Game 5.
Durant\'s return in game 4 was once again ruled out for the ninth-straight playoff game as his right calf injury recovery has now lasted longer than expected, the team says.
The Raptors will have the chance to finally end the Warriors dynasty and record a first NBA title in Canada come game 5 to be played in Toronto.
Boston avoids sweep, gets one in Miami in Game 4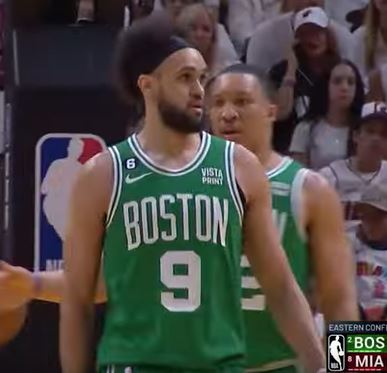 There will be no sweep in the Eastern Conference Finals as the Boston Celtics stole one in Miami in Game 4, 116-99.
Jayson Tatum delivered a huge game of 33 points, 11 rebounds, and seven assists to power the Celtics to Game 5 back in Boston.
They relied on a strong second half to win one with five more Celtics players scoring in double-digits.
Meanwhile, Jimmy Butler scored 29 for the Heat who still hold a commanding 3-1 series lead.
Butler, though, felt no pressure in the post-game interview as he believed Miami can win one on the road to close out the East Finals and set up a showdown to the already-waiting Denver Nuggets.
Denver sweeps Lakers, makes first NBA Finals appearance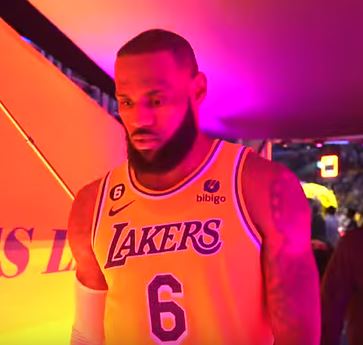 The Denver Nuggets finally reached their first NBA Finals appearance after holding off the Los Angeles Lakers in Game 4 of the West Finals, 113-111.
Nikola Jokic muscled his way for the eventual game-winning bucket as LeBron James missed two potential game-tying shots at the other end.
The former two-time MVP finished with yet another triple-double of 30 points, 14 rebounds, and 13 assists to conquer James' 40-piece performance.
Denver ends the cinderella run of LA via sweep and whil making history for its franchise as well.
Jamal Murray, who had been balling in the series, added 25 markers while Aaron Gordon delivered 22.
The Nuggets will now wait to the winner of the Miami-Boston series where the Heat are up 3-0.
Heat continues to spread as Miami takes 3-0 lead over Boston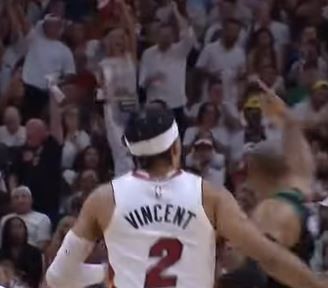 The wildfire Miami Heat have created continued to spread as they took care of business as home for a 128-102 win in Game 3 of the Eastern Conference Finals.
Gabe Vincent and Duncan Robinson, both undrafted, delivered a sensational performance with 29 points and 22 respectively to put Miami one game away from returning to the NBA finals.
Jimmy Butler only had 16 markers but the fire he ignited for the rest of his teammates were burning as the Heat scored 30+ points in all four quarters.
Jayson Tatum and Jalen Brown were shut down with only 14 and 12 points apiece.
Game 4 is on Wednesday, still in Miami.