NBA FINALS: Raptors are kings of NBA, deal defending champs…
By Ponciano Melo Jr.OAKLAND, California — The Toronto Raptors take their maiden NBA trophy- the first one in their 24 seasons as the only team from Canada in the league, in a series that took six games and a whole lot of storylines to cap off. 
Becoming the first non-US team to clinch a championship, the Raptors banked on superstar Kawhi Leonard all series long who drilled in the deciding free throws that dethroned Golden State, 114-110, Friday (Manila time) and handed the Dub Nation the cruelest of farewells at their storied Oracle Arena.Leonard, becoming only the third player to be named Finals MVP for two different teams, scored 22 for the night while Kyle Lowry and Pascal Siakam each scored 26 points to take the best-of-seven series, 4-2, going 3-0 on the road against the Warriors- a feat never been done in the Warrior\'s 5-year run in the NBA Finals.
Fred VanVleet, who has been exceptional off the bench for the Raptors throughout this season\'s playoff run, delivered 22 markers, drilling five three-pointers as Serge Ibaka pitched in 15 points.Stephen Curry, on the other hand, finished with 21 points but couldn't add three more on an attempt beyond the arc when his team trailed by a solitary point, 111-110 in the final seconds of the game. Draymond Green (11 points, 18 rebounds and 13 assists) then caught the ensuing miss but called a timeout they did not have to hand the Raptors a technical free throw, and inevitably, the game. 2015 Finals MVP Andre Iguodala added 22 points, while DeMarcus Cousins, still looking for a first NBA ring, contributed 12. For their part, the Warriors actually led entering the fourth, 88-86, off of a strong third quarter, but just like most of the series, they lost yet another vital cog in Klay Thompson, who limped off before the end of 36 minutes on an ACL tear to his left knee.

Boston avoids sweep, gets one in Miami in Game 4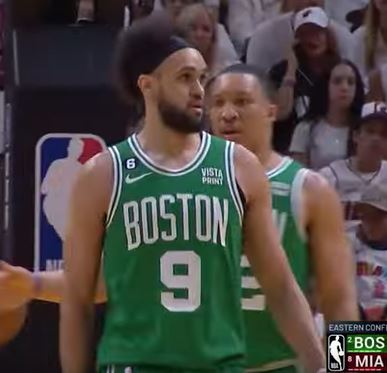 There will be no sweep in the Eastern Conference Finals as the Boston Celtics stole one in Miami in Game 4, 116-99.
Jayson Tatum delivered a huge game of 33 points, 11 rebounds, and seven assists to power the Celtics to Game 5 back in Boston.
They relied on a strong second half to win one with five more Celtics players scoring in double-digits.
Meanwhile, Jimmy Butler scored 29 for the Heat who still hold a commanding 3-1 series lead.
Butler, though, felt no pressure in the post-game interview as he believed Miami can win one on the road to close out the East Finals and set up a showdown to the already-waiting Denver Nuggets.
Denver sweeps Lakers, makes first NBA Finals appearance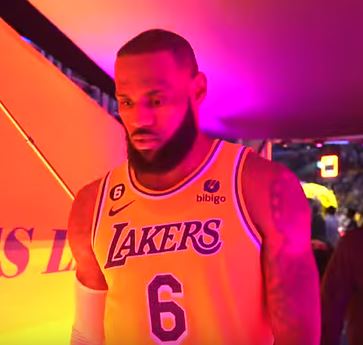 The Denver Nuggets finally reached their first NBA Finals appearance after holding off the Los Angeles Lakers in Game 4 of the West Finals, 113-111.
Nikola Jokic muscled his way for the eventual game-winning bucket as LeBron James missed two potential game-tying shots at the other end.
The former two-time MVP finished with yet another triple-double of 30 points, 14 rebounds, and 13 assists to conquer James' 40-piece performance.
Denver ends the cinderella run of LA via sweep and whil making history for its franchise as well.
Jamal Murray, who had been balling in the series, added 25 markers while Aaron Gordon delivered 22.
The Nuggets will now wait to the winner of the Miami-Boston series where the Heat are up 3-0.
Heat continues to spread as Miami takes 3-0 lead over Boston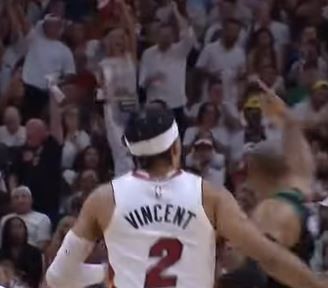 The wildfire Miami Heat have created continued to spread as they took care of business as home for a 128-102 win in Game 3 of the Eastern Conference Finals.
Gabe Vincent and Duncan Robinson, both undrafted, delivered a sensational performance with 29 points and 22 respectively to put Miami one game away from returning to the NBA finals.
Jimmy Butler only had 16 markers but the fire he ignited for the rest of his teammates were burning as the Heat scored 30+ points in all four quarters.
Jayson Tatum and Jalen Brown were shut down with only 14 and 12 points apiece.
Game 4 is on Wednesday, still in Miami.