Most significant Upset Victories in Boxing!
Upset is one reason why sports are fascinating—defying the odds, proving the doubters wrong, and many more.
In boxing, fans inside the arena will always be in awe whenever upset takes place.
We listed the biggest upsets in boxing! Let\'s take a look.
EVANDER HOLYFIELD VS MIKE TYSON
Although both are hall of Famer, Holyfield came to the fight as an underdog. But he proved that he is better after he knocked out Iron Mike in the 11th round. Holyfield bullied the "worst man on the planet.\" And that is something to brag about on his behavior.
The fight took place on November 9, 1996. Holyfield became a three-time world heavyweight champion after defeating Tyson.
GEORGE FOREMAN VS MICHAEL MOORER
This one is extraordinary. Although if we\'re looking at the names, Foreman has the upper hand. However, he fought Moorer at the age of 45. All Foreman needed was one punch despite being at a disadvantage in all nine rounds. In the 10th, he ended Moorer and whole. WHAT. AN. UPSET.
BUSTER DOUGLAS VS MIKE TYSON
It will be the second time Tyson is on the upset list. Well, he is that great, that\'s why.
Douglas is much more underdog compared to when Holyfield fought Tyson. However, Douglas had extra motivation. His mother died weeks before the fight. The rage in his heart was poured on the champ. It was too much to handle for Tyson as he dropped out in the 10th round. Douglas became the undisputed heavyweight champion.
ANDY RUIZ JR VS ANTHONY JOSHUA
In recent years, this is one of the biggest upset. And it will be one in the books. Ruiz was the challenger against the unified heavyweight champion Joshua who only took one shot at the temple to change Ruiz\'s boxing career completely. A massive punch put Joshua\'s feet it unstableness. He never regained his balance; thus, Ruiz took advantage. The KO put Ruiz in deep tears. He was sprouted into stardom after the fight.
Amir Khan praises Terence Crawford's mastery and predicts unanimous decision victory over Errol Spence Jr.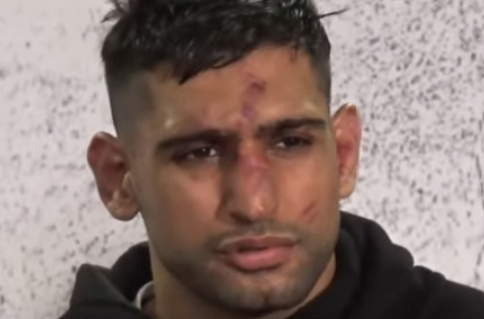 mir Khan, who shared the ring with Terence Crawford in a 2019 bout, has formed a unique bond with the welterweight sensation.
And just a few weeks remaining until Crawford's highly anticipated showdown with Errol Spence Jr., Khan finds himself in a prime position to make some intriguing predictions.
Despite suffering a defeat against Crawford, Khan trained with him and his team in preparation for his grudge match against Kell Brook in 2022.
Khan's firsthand experience has left him in awe of Crawford's abilities, leading him to confidently predict a unanimous decision victory for "Bud" over Errol Spence Jr. during a recent interview with FightHub.
READ MORE ON MANILA STANDARD
Former world champion Andre Berto makes bold prediction for Crawford-Spence Jr. clash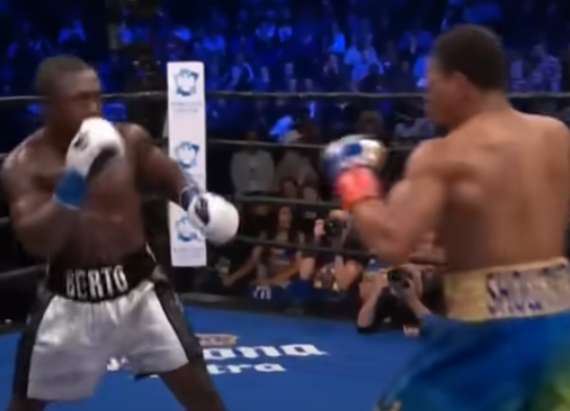 n the lead-up to the epic showdown between Terence Crawford and Errol Spence Jr., boxing fans and experts find themselves captivated by the heated debates surrounding the fight's outcome.
Adding fuel to the fire is the prediction of former WBC and IBF Welterweight champion Andre Berto, a seasoned veteran with a storied career.
AS SEEN IN MANILA STANDARD
Terrence Crawford vs. Errol Spence Jr.: The Battle for Welterweight Supremacy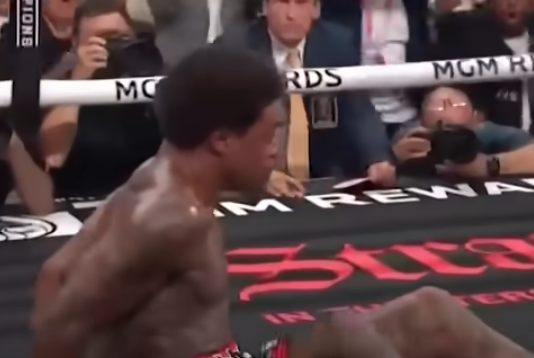 n a much-anticipated showdown, boxing fans are eagerly awaiting the clash between Terrence Crawford and Errol Spence Jr., set to take place on July 29, 2023.
This bout is undoubtedly the biggest fight of the year, and both fighters wasted no time in making their presence felt at the press conference, held to announce the official confirmation of the event.
AS SEEN IN MANILA STANDARD