Miami dominates bottom-seeded Knicks for 3rd spot in the East
By Bombo Ponciano \'John\' Melo Jr -December 21, 2019 | 2:49 PM
https://www.bomboradyo.com/miami-dominates-bottom-seeded-knicks-for-3rd-spot-in-the-east/
The Miami Heat displayed textbook basketball on Friday to add misery for the New York Knicks, 129-114.
All 10 players inserted by head coach Fil Am Erik Spoelstra scored for the Heat to claim their third straight victory.
Bam Adebayo led Miami with 20 points and eight rebounds as Duncan Robinson and Goran Dragic scored 18 markers apiece.
They dished out 34 assists in 41 made shots to derail the Knicks.
The largest lead of the game was 34 points at some point as Miami nailed 18 three-pointers in total.
New York showed a fight back for the scorching opponent in the remaining ticks of the game.
Bobby Portis carried a large chunk for the Knicks with his 30 points off the bench as the starters made little impact in the game.
With the win, Miami (21-8) moved up to third place overcoming the reigning NBA champion Toronto Raptors (20-8).
The Boston Celtics placed second while the Milwaukee Bucks continue to control the top-seed in the Eastern Conference.
Meanwhile, the Knicks dropped to 7-22 (win-loss) record.
Bulls add veteran Dragic with a one-year deal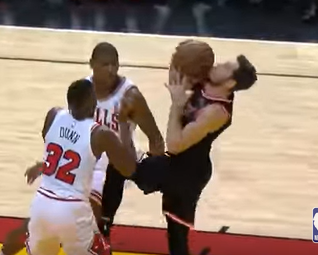 After a winning season for the Chicago Bulls after a few years, they are adding depth in the offseason to back their goal for a deeper postseason run come next NBA season.
They added veteran guard Goran Dragic after signing him to a one-year deal. The Lithuanian last played for the Brooklyn Nets.AS SEEN IN BOMBO RADYO
Stephen Curry nails 2022 ESPY hosting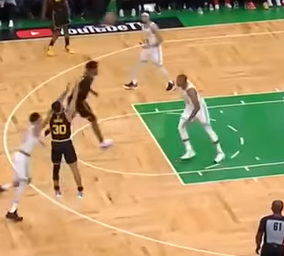 One thing is for sure, Stephen Curry did a great job hosting the return of the 2022 Excellence in Sports Performance Yearly (ESPY) Awards.
The 2022 NBA Finals MVP printed his mark on the awards night by, of course, the traditional roasting of athletes, one of which includes LeBron James.
AS SEEN IN BOMBO RADYO
Dwight Howard plans to join WWE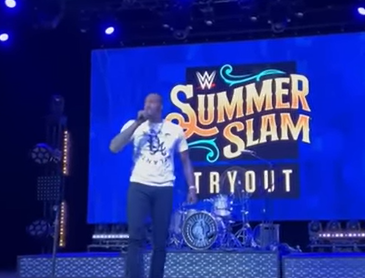 MMA to boxing is not the only sport you can cross, so is basketball to pro wrestling.
NBA veteran ang NBA champion Dwight Howard wants to be in the WWE if he's not on an NBA team this coming season.
He is currently a free agent and no signs yet of teams interested to sign him in.
Howard, an 8x NBA All-Star, 3x NBA Defensive Player of the Year and 5x All-NBA First Team, is currently 36 and has seen his career depleted throughout the years.
He made it clear though that his first priority is to still play in the league and will consider the WWE if left out in the 2022-23 season.
Howard participated in the WWE tryout and could be a great boost to the show due to his physique and entertaining attitude.
AS SEEN IN BOMBO RADYO