Manny Pacquiao gets their own mobile game with a real-life story.
By Bombo Ponciano \'John\' Melo Jr -November 25, 2020 | 12:55 PM

https://www.bomboradyo.com/manny-pacquiao-gets-his-own-mobile-game-with-a-real-life-story/
Manny Pacquiao's story to success is very inspirational in that it inspired game creators to make the Fighting Pride: The Manny Pacquiao Saga mobile game.
The Philippine-based studio Ranida games and developer OMG Incorporated made the game possible.
It was another milestone for Pacquiao to serve as entertainment to the people.
It will play it with a story mode that will take you back to the young Pacquiao, where he started and how he met the people who helped him reach the higher goals.
The game is based on the life story of Manny Pacquiao. It is very detailed and can be a refresher to the legacy of the only eight-division world champion.
It will take Pacquiao's avid fans\' interest while waiting for their idol to be seen in action next year, although the release is also set in 2021.
The game is compared to other high-end popular games as it is only made with 2.5 dimensional. However, playing the Pacquiao role and learning how he became one of the greatest stories is an exciting thing to do.
Pacquiao is featured in other video games due to his popularity, but Fighting Pride is the first-ever game to make Pacquiao the main subject and hero of the app.
We all know Pacquiao came from a low-income family, and he fights to make a living. He has seen the worst side of life, yet he remains one of the world\'s humblest athletes despite success today.
It is what separates Pacquiao from other famous boxers. Also, Filipinos are very supportive and proud of what he has been doing for the country.
For him, having his own mobile game is simply a blessing from the above.
Bulls add veteran Dragic with a one-year deal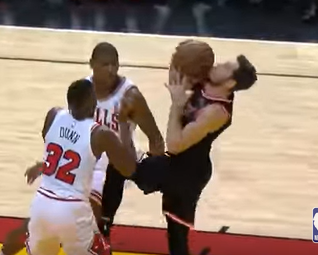 After a winning season for the Chicago Bulls after a few years, they are adding depth in the offseason to back their goal for a deeper postseason run come next NBA season.
They added veteran guard Goran Dragic after signing him to a one-year deal. The Lithuanian last played for the Brooklyn Nets.AS SEEN IN BOMBO RADYO
Stephen Curry nails 2022 ESPY hosting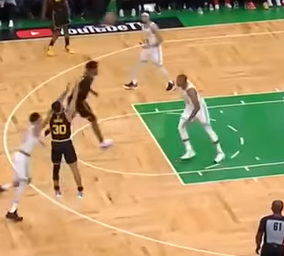 One thing is for sure, Stephen Curry did a great job hosting the return of the 2022 Excellence in Sports Performance Yearly (ESPY) Awards.
The 2022 NBA Finals MVP printed his mark on the awards night by, of course, the traditional roasting of athletes, one of which includes LeBron James.
AS SEEN IN BOMBO RADYO
Dwight Howard plans to join WWE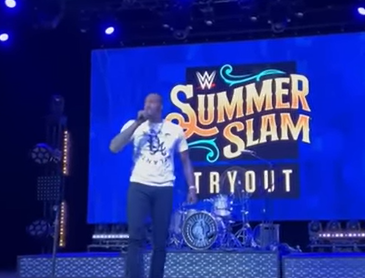 MMA to boxing is not the only sport you can cross, so is basketball to pro wrestling.
NBA veteran ang NBA champion Dwight Howard wants to be in the WWE if he's not on an NBA team this coming season.
He is currently a free agent and no signs yet of teams interested to sign him in.
Howard, an 8x NBA All-Star, 3x NBA Defensive Player of the Year and 5x All-NBA First Team, is currently 36 and has seen his career depleted throughout the years.
He made it clear though that his first priority is to still play in the league and will consider the WWE if left out in the 2022-23 season.
Howard participated in the WWE tryout and could be a great boost to the show due to his physique and entertaining attitude.
AS SEEN IN BOMBO RADYO