LeBron James 40-point game in all 30 teams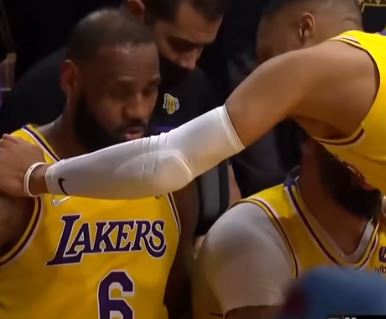 It's like LeBron James was born to break and set NBA records.The 38-year old reached another milestone no one in the Association has ever made, to be the first player to score at least 40 points in all 30 NBA teams.The LA Clippers were the only team left on that list, and James scored 46 including a career-high nine triples on them, however, his Lakers bowed down.Here are the 40 points and more performances of the four-time MVP in all 30 teams:Atlanta Hawks – 48 pointsBoston Celtics – 46 pointsBrooklyn Nets – 49 pointsCharlotte Hornets – 61 pointsChicago Bulls – 41 pointsCleveland Cavaliers – 43 pointsDallas Mavericks – 46 pointsDenver Nuggets – 43 pointsDetroit Pistons – 48 pointsGolden State Warriors – 56 pointsHouston Rockets – 48 pointsIndiana Pacers – 47 pointsLos Angeles Clippers – 46 pointsLos Angeles Lakers – 41 pointsMemphis Grizzlies – 51 pointsMiami Heat – 51 pointsMilwaukee Bucks – 55 pointsMinnesota Timberwolves – 45 pointsNew York Knicks – 52 pointsOklahoma City Thunder – 44 pointsOrlando Magic – 51 pointsPhiladelphia 76ers – 44 pointsPhoenix Suns – 46 pointsPortland Trail Blazers – 44 pointsSacramento Kings – 51 pointsSan Antonio Spurs – 44 pointsToronto Raptors – 56 pointsUtah Jazz – 51 pointsWashington Wizards – 57 pointsThis is a great example of King James' greatness. A feat before conquering the no. 1 spot in NBA All-Time Scoring list.
ReplyReply allForward
Leon Edwards settles doubt after denying Kamaru Usman again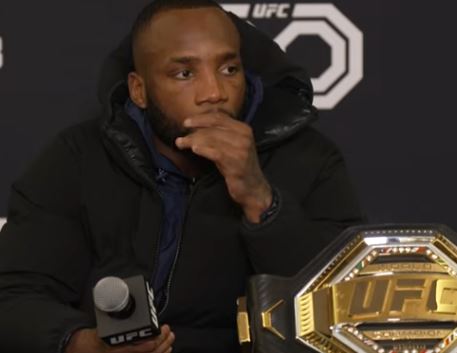 It was not luck nor a fluke. Leon Edwards proved once again that he is better than Kamaru Usman after winning their rematch in the main event of UFC 286.
Edwards successfully defended the UFC welterweight belt he stole from Usman back in August with a majority decision victory in front of his home crowd at the O2 Arena in London, England.
He connected 120 significant strikes compared to only 87 from Usman while also limiting the latter's takedown attempts.
"I knew it was a close fight and I knew he would come out [hard] in the last round. He was keeping good pressure on but not much was happening," Edwards said after the fight.
Shortly after winning, UFC revealed that he will next make a title defense against Colby Covington in a to be determined date and venue
Lonzo Ball to potentially miss second straight NBA season due to third knee surgery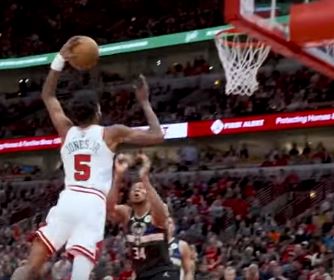 Lonzo Ball is on a tough road returning to the NBA after confirming another necessary surgery on his left knee.
The 25-year old Chicago guard has not played since January 14, 2022 due to his knee injury and now he will undergo a knife for the third time in the same knee.
He expressed frustration but clings on to a full recovery.
"My main focus has been on returning to the court and getting to a place where I can rejoin my teammates. This has been a frustrating process, but I'm confident these next steps are the best path forward," he said in a statement.
This reminds many of Derrick Rose's injury-ridden career with the Bulls. However, Ball, just like Rose, continues to persevere to overcome the setback.
"The support of my family, friends, fans and medical staff throughout my recovery is what keeps me moving forward. I can't wait to get back to what I love doing most – playing basketball."
NBA further suspends Ja Morant for eight games after conducting own investigation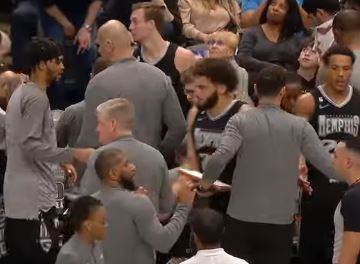 While Ja Morant is continuously being away from the Memphis Grizzlies after his gun showing incident, the NBA has already decided on what his punishment will be.
Morant has been suspended for eight games without pay that will cost around $669,000 of his salary, this started when he stepped away from the game to reevaluate himself.
He has already served six games and will continue to be ineligible for the next two games. However, despite these suspensions, Morant's return seemingly remains indefinite.
"Ja's conduct was irresponsible, reckless and potentially very dangerous. It also has serious consequences given his enormous following and influence, particularly among young fans who look up to him," said NBA Commissioner Adam Silver in the league's statement.