Jack Ma challenges Mayweather; Pacquiao as trainer
By Ponciano "John" Melo Jr.

posted November 04, 2019 at 02:59 pm
Manila Standard Digital
https://manilastandard.net/sports/sports-headlines/310611/jack-ma-challenges-mayweather-pacquiao-as-trainer.html
There's someone looking to shatter Floyd Mayweather Jr.'s perfect 50-0 record inside the ring.
And if by chance Mr. "Money" Mayweather entertains this challenger, saying it would be a copious affair would be the understatement of the year.
Jack Ma, China's richest man put out a challenge to the undefeated former Ring Magazine Pound-for-Pound king, working the mitts in a now-viral video showing the Alibaba founder with Filipino boxing legend Manny Pacquiao as his trainer.
\"Floyd Mayweather, if you want a real fight, fight me. If you want an exhibition, my guy, my friend, Jack Ma will take care of you, \" Pacquiao said in the video shared in the fighting Senator's social media accounts.
The funny clip, seen by millions as of this writing poked fun at the American boxer as he was remembered to have declined a bout with Manny numerous times at the height of their respective careers.
Only in 2015, however, was their fight dubbed "Fight of the Century" finally pushed through but offered nothing close to its billing. Manny later on admitted of nursing a shoulder injury coming into the fight which he eventually lost via unanimous decision after 12 uneventful rounds.
\"The Real Manny Team," which the duo calls their camp, is a definite jab to Mayweather's The Money Team Brand.
\"I am ready. Any time, any place, Manny\'s team is read,\" Ma said continuing a barrage of awkward punches to Manny's mitts.
Pacquiao, coming off of an unanimous decision victory himself against Keith "One Time" Thurman, eyes another fight in the pipeline, while still floating the idea of a rematch with Floyd.
Reports say a Pacquiao-Errol Spence Jr. could be in the books but the latter's vehicular accident could be mean a snag in that proposed matchup.
On the other hand, Mayweather, earned a whopping 9 million dollars in just two minutes when he dissected Tenshin Nasukawa in Japan last year.
A fight with one of the world's leading billionaires might entice him though. We'll have to see.
Amir Khan praises Terence Crawford's mastery and predicts unanimous decision victory over Errol Spence Jr.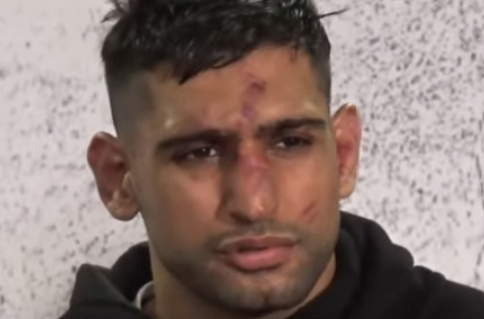 mir Khan, who shared the ring with Terence Crawford in a 2019 bout, has formed a unique bond with the welterweight sensation.
And just a few weeks remaining until Crawford's highly anticipated showdown with Errol Spence Jr., Khan finds himself in a prime position to make some intriguing predictions.
Despite suffering a defeat against Crawford, Khan trained with him and his team in preparation for his grudge match against Kell Brook in 2022.
Khan's firsthand experience has left him in awe of Crawford's abilities, leading him to confidently predict a unanimous decision victory for "Bud" over Errol Spence Jr. during a recent interview with FightHub.
READ MORE ON MANILA STANDARD
Former world champion Andre Berto makes bold prediction for Crawford-Spence Jr. clash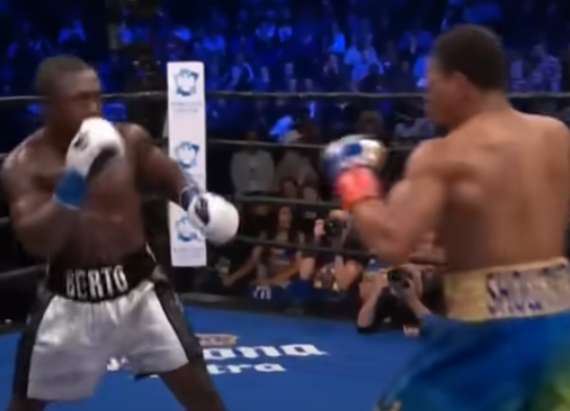 n the lead-up to the epic showdown between Terence Crawford and Errol Spence Jr., boxing fans and experts find themselves captivated by the heated debates surrounding the fight's outcome.
Adding fuel to the fire is the prediction of former WBC and IBF Welterweight champion Andre Berto, a seasoned veteran with a storied career.
AS SEEN IN MANILA STANDARD
Terrence Crawford vs. Errol Spence Jr.: The Battle for Welterweight Supremacy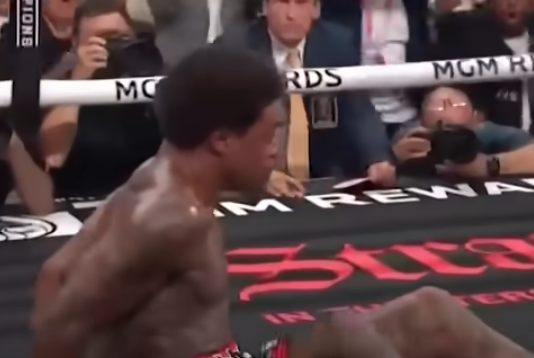 n a much-anticipated showdown, boxing fans are eagerly awaiting the clash between Terrence Crawford and Errol Spence Jr., set to take place on July 29, 2023.
This bout is undoubtedly the biggest fight of the year, and both fighters wasted no time in making their presence felt at the press conference, held to announce the official confirmation of the event.
AS SEEN IN MANILA STANDARD