Fury battles through ugly cut, earns UD win over Wallin
Manila Standard Digital
https://manilastandard.net/sports/sports-headlines/305081/-fury-battles-through-ugly-cut-earns-ud-win-over-wallin.html
LAS VEGAS, Nevada — Tyson Fury wanted to paint the town red. He did.
Along with the mat, his Mexico flag-inspired shorts, his face was a bloody mess, but that did not stop Fury from putting on a show worthy of his nod to the Mexican boxing culture.
Fury is still the Lineal Heavyweight Champion after a unanimous decision victory over unheralded Otto Wallin who gave the British fighter the war he wanted.
Scoring a 12-round UD win, the scorecards read 116-112, 117-111, 118-110 all in favor of Fury who sustained an ugly cut early in the fight but dug deep and dominated the back half of the Top Rank main event at the T-Mobile Arena during Mexican Independence weekend.
Fury, renaming himself "El Rey de Los Gitanos" for the traditional Mexican boxing weekend, improves to 29-0-1 while his Swedish foe "All In" Wallin relinquishes his undefeated record to go 20-1.
But amid the result, Wallin gave his all to the Gypsy King, connecting on a left hook early in the fight that opened a huge cut on the right brow of the defending champion.
"Big congrats to Otto. His late father would be very proud of him. But I'm a gypsy warrior, and this is Mexican independence day," said Fury after the fight.
Even after a deliberate foul by the Swede, gouging on the gash of Fury before the fifth round ended, Fury was still all praise for his younger foe.
"He was tough, and it was all about blood, gut, and heart in this fight. He kept coming, he didn't know how to lose. Otto was all in today," he added as Fury controlled every round after the sixth as his opponent got winded late.
"I did everything I could. I tried my best. Tyson is a great champ. But this match tells me that nobody can question my heart and that I'm a great fighter," said Wallin who looked like he would complete the turnaround after some big shots in the final round but Fury withstood the Swede's last hurrah.
Punch stats revealed that although Wallin was the more efficient fighter, Fury was able to capitalize on volume punching to show the judges that even with an obvious bad cut, it was the Swede reduced to a huffing and puffing shell.
Wallin connected for 38% of his total punches on 334 thrown, but Fury threw 651 shots for a 27% accuracy rate, landing 179 versus Wallin's 127.
Fury also landed more power punches even if Wallin connected half of all of his. Fury threw 362 for a 35% clip while Wallin only had 89 connections from 169 power punches thrown.
In a post-fight interview Fury made clear his next intentions. "Deontay Wilder, I want you next," Fury said. "This fight puts me in good condition for the big boy. I want you next, you bum." Fury and Wilder are set for another gigantic heavyweight clash early in 2020.
Amir Khan praises Terence Crawford's mastery and predicts unanimous decision victory over Errol Spence Jr.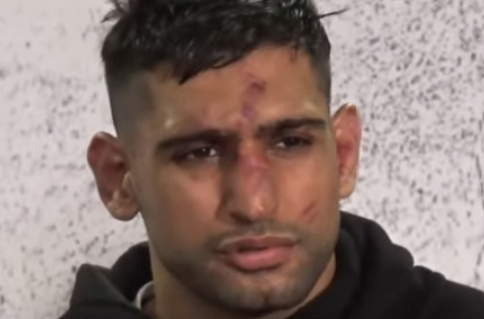 mir Khan, who shared the ring with Terence Crawford in a 2019 bout, has formed a unique bond with the welterweight sensation.
And just a few weeks remaining until Crawford's highly anticipated showdown with Errol Spence Jr., Khan finds himself in a prime position to make some intriguing predictions.
Despite suffering a defeat against Crawford, Khan trained with him and his team in preparation for his grudge match against Kell Brook in 2022.
Khan's firsthand experience has left him in awe of Crawford's abilities, leading him to confidently predict a unanimous decision victory for "Bud" over Errol Spence Jr. during a recent interview with FightHub.
READ MORE ON MANILA STANDARD
Former world champion Andre Berto makes bold prediction for Crawford-Spence Jr. clash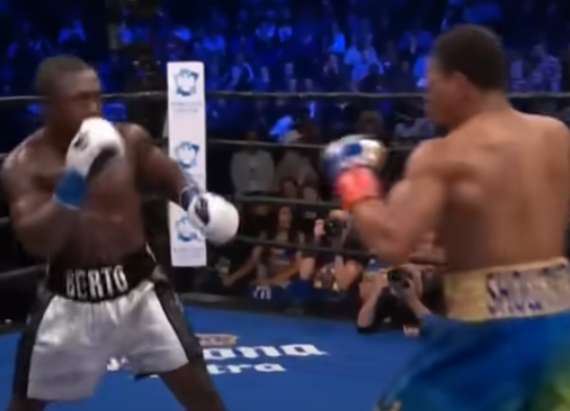 n the lead-up to the epic showdown between Terence Crawford and Errol Spence Jr., boxing fans and experts find themselves captivated by the heated debates surrounding the fight's outcome.
Adding fuel to the fire is the prediction of former WBC and IBF Welterweight champion Andre Berto, a seasoned veteran with a storied career.
AS SEEN IN MANILA STANDARD
Terrence Crawford vs. Errol Spence Jr.: The Battle for Welterweight Supremacy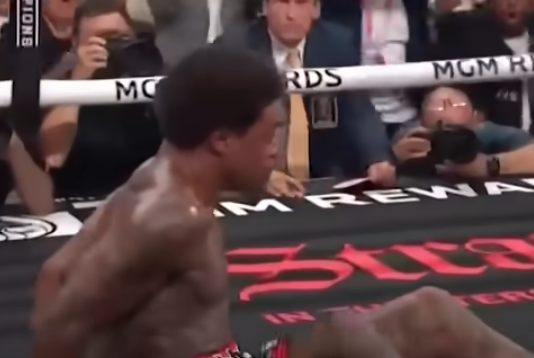 n a much-anticipated showdown, boxing fans are eagerly awaiting the clash between Terrence Crawford and Errol Spence Jr., set to take place on July 29, 2023.
This bout is undoubtedly the biggest fight of the year, and both fighters wasted no time in making their presence felt at the press conference, held to announce the official confirmation of the event.
AS SEEN IN MANILA STANDARD