Fury battles through ugly cut, earns UD win over Wallin
Manila Standard Digital
https://manilastandard.net/sports/sports-headlines/305081/-fury-battles-through-ugly-cut-earns-ud-win-over-wallin.html
LAS VEGAS, Nevada — Tyson Fury wanted to paint the town red. He did.
Along with the mat, his Mexico flag-inspired shorts, his face was a bloody mess, but that did not stop Fury from putting on a show worthy of his nod to the Mexican boxing culture.
Fury is still the Lineal Heavyweight Champion after a unanimous decision victory over unheralded Otto Wallin who gave the British fighter the war he wanted.
Scoring a 12-round UD win, the scorecards read 116-112, 117-111, 118-110 all in favor of Fury who sustained an ugly cut early in the fight but dug deep and dominated the back half of the Top Rank main event at the T-Mobile Arena during Mexican Independence weekend.
Fury, renaming himself "El Rey de Los Gitanos" for the traditional Mexican boxing weekend, improves to 29-0-1 while his Swedish foe "All In" Wallin relinquishes his undefeated record to go 20-1.
But amid the result, Wallin gave his all to the Gypsy King, connecting on a left hook early in the fight that opened a huge cut on the right brow of the defending champion.
"Big congrats to Otto. His late father would be very proud of him. But I'm a gypsy warrior, and this is Mexican independence day," said Fury after the fight.
Even after a deliberate foul by the Swede, gouging on the gash of Fury before the fifth round ended, Fury was still all praise for his younger foe.
"He was tough, and it was all about blood, gut, and heart in this fight. He kept coming, he didn't know how to lose. Otto was all in today," he added as Fury controlled every round after the sixth as his opponent got winded late.
"I did everything I could. I tried my best. Tyson is a great champ. But this match tells me that nobody can question my heart and that I'm a great fighter," said Wallin who looked like he would complete the turnaround after some big shots in the final round but Fury withstood the Swede's last hurrah.
Punch stats revealed that although Wallin was the more efficient fighter, Fury was able to capitalize on volume punching to show the judges that even with an obvious bad cut, it was the Swede reduced to a huffing and puffing shell.
Wallin connected for 38% of his total punches on 334 thrown, but Fury threw 651 shots for a 27% accuracy rate, landing 179 versus Wallin's 127.
Fury also landed more power punches even if Wallin connected half of all of his. Fury threw 362 for a 35% clip while Wallin only had 89 connections from 169 power punches thrown.
In a post-fight interview Fury made clear his next intentions. "Deontay Wilder, I want you next," Fury said. "This fight puts me in good condition for the big boy. I want you next, you bum." Fury and Wilder are set for another gigantic heavyweight clash early in 2020.
DAVIS VS. GARCIA IS FINALLY HAPPENING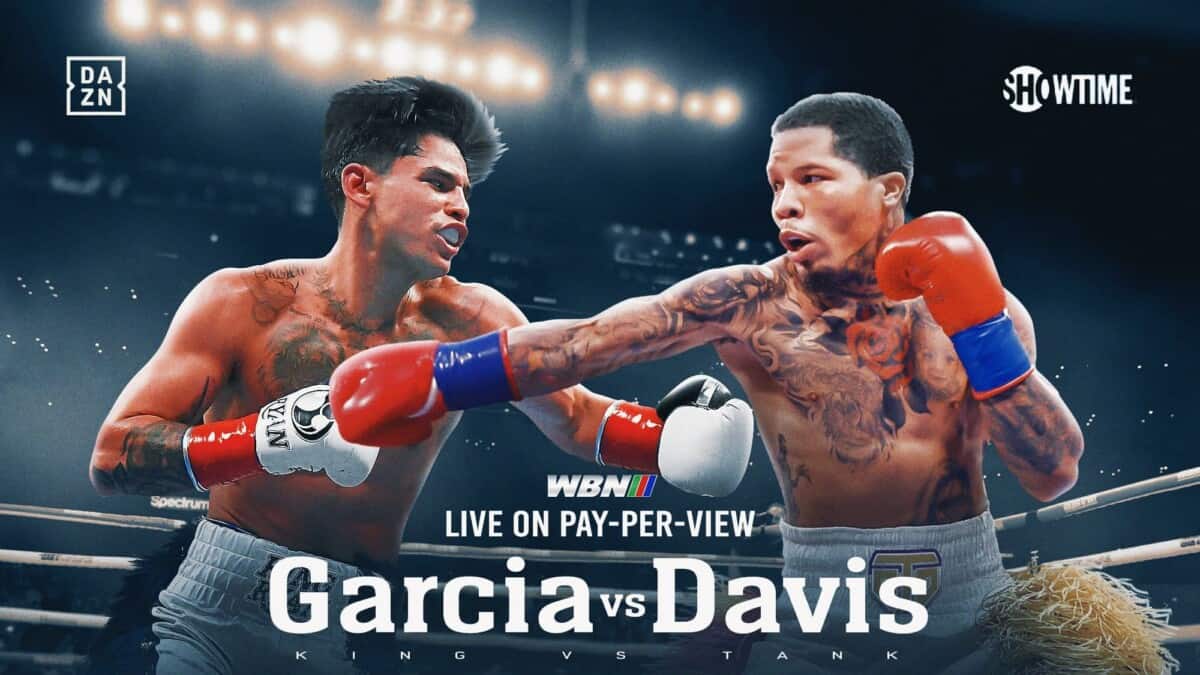 After two years of social media teasing, Gervonta Davis vs. Ryan Garcia appears to be
a reality.
Garcia made the announcement on Thursday that he and Davis would square off in Las
Vegas in 2023. When Davis enters the ring on January 7 to face a yet-to-be-determined
opponent, he will declare the fight "done deal."
"I'm so pumped this fight is finally in place I want it more than anything right now,"
Garcia wrote. "I've put in the work, I'm at the prime of my career, and I know I'm going to
be the biggest boxer in the world. That legacy starts today."
Davis and Garcia were praised by Showtime Sports president Stephen Espinoza for
their perseverance in making the bout materialize despite obstacles.
Davis is looked after by Al Haymon and Floyd Mayweather's Mayweather Promotions,
and Showtime broadcasts his fights.
Garcia is being managed by Oscar De La Hoya's Golden Boy Promotions, and DAZN is
airing his fights.
The two teams have been at odds for a while, but they have finally come to an
understanding and put their differences aside to engage in combat.
According to reports, they will cooperate to stage the fight.
Both are stars in boxing at the moment and with the hype around each of them, the fight
is expected to be a blockbuster one.
Pacquiao-Mayweather 2 officially in talks?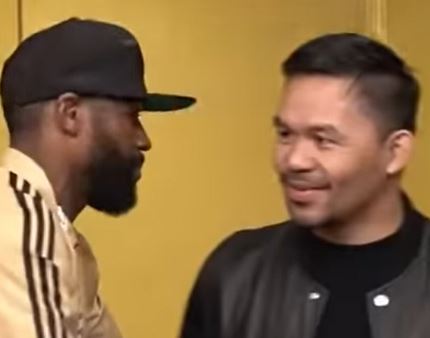 It has been made known that FLOYD MAYWEATHER is formally in discussions to face
Manny Pacquiao again in Las Vegas the following year with his record on the line.
After waiting for the two superstar adversaries to come to terms for half a decade, the
American defeated Pacquiao in 2015 over the course of 12 rounds.
But after eight years, the two boxing greats plan to resume their fight for a sequel to
their £500 million box office hit.
The negotiations between the two camps are being facilitated by Global Titans, who are
marketing Mayweather's upcoming exhibition fight in Dubai.
We're already working on Floyd and Manny Pacquaio, their CEO Uday Singh told
SunSport.
And a huge fight between Floyd Mayweather and Manny Pacquiao might be announced
as early as December. A second match, not a demonstration.
After defeating former UFC champion Conor McGregor, 34, in 2017, Mayweather, 45,
decided to retire. Since then, he has fought four exhibition matches.
Additionally, he has never discussed going back to the ring to defend his pristine 50-0
record, especially versus Pacquiao, 43.
However, Mayweather's perspective was altered after meeting Singh in Vegas prior to
his exhibition match with YouTuber Deji on November 13.
Since Manny Pacquiao was initially hesitant as well, Singh stated: "I've already had the
first meeting with Manny Pacquiao.
"It's just egos, nothing else. But at the end of the day, Floyd's a good guy, he's a good
fighter.
"Once you've satisfied him with his purse, he's happy to fight whoever. But it's to his
interest as well, he said, 'Why not? Let's do it.'
"He hasn't had a real proper fight since 2017, the last one was with Conor McGregor."
Singh admitted he initially faced a fight to get Mayweather to agree to a pro bout
opposed to an exhibition, but won him over eventually.
He said: "Yeah, it was hard. But then again, at the end of the day he knows what people
want and he's an entertainer.
Ruiz downs Ortiz in heavyweight title eliminator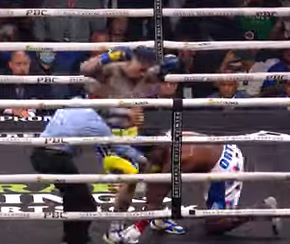 Andy Ruiz Jr. is slowly getting back as a heavyweight title contender after dominating Luis Ortiz.
The former unified heavyweight world champion knocked down "King Kong" Ortiz thrice to win via unanimous decision.
Next in line for the boxer who had one of the greatest upsets in boxing history is to face the former WBC king Deontay Wilder.
Wilder, who has been out of the picture since being destroyed by Tyson Fury in their rematch, will make a return to face Robert Helenius before eventually fighting the Mexican Ortiz.
The Ruiz-Wilder bout is a big chance to happen as both heavyweights are under the boxing promoter Al Haymon.
"We're always looking for great exciting fights we love to give the fans," said Wilder, who was on ringside during the Ruiz-Ortiz clash.
"So if that's what is lined up next, I've got to handle business and after that, we can get it on."
AS SEEN IN BOMBO RADYO