Despite threading unchartered waters, Canelo vows Kovalev defeat
Manila Standard Digital
posted October 23, 2019 at 02:04 pm
https://manilastandard.net/sports/sports-headlines/308424/-despite-threading-unchartered-waters-canelo-vows-kovalev-defeat.html
posted October 23, 2019 at 02:04 pmCALIFORNIA, USA — Jumping weight classes is no easy feat, skip two and you're playing with fire.

Do it with a belt at stake and a chance to become a four-division world champ, then you're really pushing the envelope. Then again, why not?

Especially if you're Canelo Alvarez.

In his quest for a fourth world title in as many divisions, Saul "Canelo" Alvarez will be going up against Sergey Kovalev on November 2 at the MGM Grand Arena for the World Boxing Organization light heavyweight belt. And he's looking to win it in the most convincing way possible.

For history, for legacy.

"For me, my legacy is very important. History is the only thing that's going to remain in boxing," said the Mexican boxing superstar in an interview with the Los Angeles Times.

For him, finding the motivation to fight a much bigger, more experienced, and an already natural light heavyweight, is no biggie.

In fact, this is exactly what fuels him in the build-up to their fight in a few week's time.
"It's one of the most motivating fights thus far in my career. Kovalev is very experienced and he's the strongest fighter I will face. He's had a good, long career. He's going to use his height and range to try to beat me," said Canelo who has fought in the middleweight division since time immemorial.

He's now in overdrive mode for the fight and now is focused in his camp in Sorrento Mesa which he has been training in since 2014.
Moving up two weight classes, Canelo (52-1-2, 35 KOs), has to put on an extra 15 pounds in his challenge for the belt, a couple of pounds heavier than when he lorded over Daniel Jacobs in a unanimous decision win in back May.

Canelo, 29, might see this as the only hard part of the job, as he is bulking up to make up in areas he'll definitely be lacking against Kovalev (34-3-1,28 KOs) who has a four-inch height and two-inch reach advantage against the Mexican.

"I've been eating well, lifting more weights because I normally don't lift weights when I'm losing weight," said Alvarez. "I've been eating how I normally do, of course staying healthy, but adding more rice, protein, and carbohydrates. I'm entering this zone of comfort, but we're ready for this."

"I don't think I'll be able to stay at that weight because it's a lot," said Alvarez. "But then again, we don't know. We're going to see in the fight how my body reacts," he added.
Pacquiao to pay $5.1 m after losing Paradigm case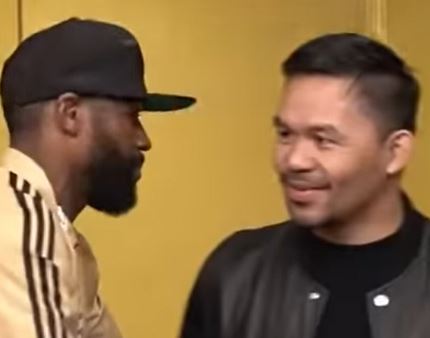 The US jury voted against Manny Pacquiao in his Paradigm Sports Management Civil Lawsuit.
Boxing's only eight-division world champion has been ordered to pay $5.1 million for the damages and the advance money Paradigm Sports had given him.
The Management filed breach of contract against the Filipino icon in his deal two years ago.
Despite losing the case, Pacquiao is confident that the decision can still be shifted to his camp's favor.
Conor McGregor who is also under the PSM tweeted that Pacquiao should not let it happen again.
'Manny owes 8 in all. 5.1 he owes and then 2.1 in legal costs. Legal fees are heavy but that's what we do. Heavy weight operations,' the Irishman said on a now deleted separate tweet.
Ryan Garcia confident vs Gervonta Davis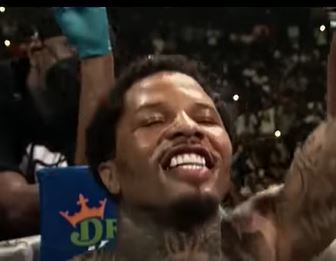 It's just a week away from the highly anticipated showdown inside the boxing ring, and Ryan Garcia is confident that he can surprise the champion, Gervonta Davis, and the entire boxing community.
Known for his lethal left hook, Garcia seems to have a new weapon up his sleeve, which he honed during his training camp and plans to showcase on April 22nd inside the T-Mobile Arena in Las Vegas.
Despite putting on weight, Garcia still possesses his lightning-fast speed, and he claims that he is not intimidated by Davis.
"He's nothing scary. He's just a guy that's trying his best to climb to the top as well, and we're just meeting at a big event. That's it."
Considered the underdog in the fight, Garcia has the support of other boxers like Jermall Charlo, who even bet $10,000 on Garcia.
Boxing legend "Sugar" Shane Mosley is also rooting for Garcia, as well as Mario Barrios and boxing promoter Eddie Hearn.
Tank Davis Mimics Mike Tyson to defeat Ryan Garcia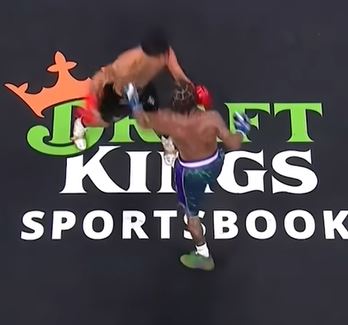 After a devastating 7th round KO, Gervonta 'Tank' Davis fans saw a Mike Tyson blows Ryan Garcia with a twist in T Mobile Arena, April 22.
"Tank is very comfortable fighting taller people because when he fights he catapults himself, and pushes himself in the air, so it makes it very difficult to stop his attack cause it's very awkward when you're in the air, normally you have no power. But, the way which he catapults himself, it's almost like a gun being fired. He flies right into you with every ounce of power." Tyson said in an interview.
Meanwhile, a fan said "What the commentators didn't mention is that this was a Mike Tyson style body blow which was generated from tank being in that crouched position, the upward motion generated much more from the legs and hips, plus being accurate and well timed, well played from tank."
Davis got 58 total score from the judges while Garcia got 55. Tank Davis dominated Garcia in almost all rounds except round 1 and 6.
Boxing fans noticed the perfect timing and patience of Davis on the 7th round as he landed a liver blow that led Ryan Garcia to kneel down with pain.
According to the Way of Martial Arts, just as a shot to the chest area can leave you without air for a while or a dangerous shot to the head could render you unconscious, a liver shot can be just as painful and just as dangerous.
It can be recalled that Tank Davis has been compared to Mike Tyson due to their common styles. Although, Mike rejects that similarity except with Tanks Police issues.