Despite threading unchartered waters, Canelo vows Kovalev defeat
By Ponciano "John" Melo Jr.
posted October 23, 2019 at 02:04 pm
Manila Standard Digital
https://manilastandard.net/sports/sports-headlines/308424/-despite-threading-unchartered-waters-canelo-vows-kovalev-defeat.html

CALIFORNIA, USA — Jumping weight classes is no easy feat, skip two and you're playing with fire.
Do it with a belt at stake and a chance to become a four-division world champ, then you're really pushing the envelope. Then again, why not?
Especially if you're Canelo Alvarez.
In his quest for a fourth world title in as many divisions, Saul "Canelo" Alvarez will be going up against Sergey Kovalev on November 2 at the MGM Grand Arena for the World Boxing Organization light heavyweight belt. And he's looking to win it in the most convincing way possible.
For history, for legacy.
"For me, my legacy is very important. History is the only thing that's going to remain in boxing," said the Mexican boxing superstar in an interview with the Los Angeles Times.
For him, finding the motivation to fight a much bigger, more experienced, and an already natural light heavyweight, is no biggie.
In fact, this is exactly what fuels him in the build-up to their fight in a few week's time.
"It's one of the most motivating fights thus far in my career. Kovalev is very experienced and he's the strongest fighter I will face. He's had a good, long career. He's going to use his height and range to try to beat me," said Canelo who has fought in the middleweight division since time immemorial.
He's now in overdrive mode for the fight and now is focused in his camp in Sorrento Mesa which he has been training in since 2014.
Moving up two weight classes, Canelo (52-1-2, 35 KOs), has to put on an extra 15 pounds in his challenge for the belt, a couple of pounds heavier than when he lorded over Daniel Jacobs in a unanimous decision win in back May.
Canelo, 29, might see this as the only hard part of the job, as he is bulking up to make up in areas he'll definitely be lacking against Kovalev (34-3-1,28 KOs) who has a four-inch height and two-inch reach advantage against the Mexican.
"I've been eating well, lifting more weights because I normally don't lift weights when I'm losing weight," said Alvarez. "I've been eating how I normally do, of course staying healthy, but adding more rice, protein, and carbohydrates. I'm entering this zone of comfort, but we're ready for this."
"I don't think I'll be able to stay at that weight because it's a lot," said Alvarez. "But then again, we don't know. We're going to see in the fight how my body reacts," he added.
Amir Khan praises Terence Crawford's mastery and predicts unanimous decision victory over Errol Spence Jr.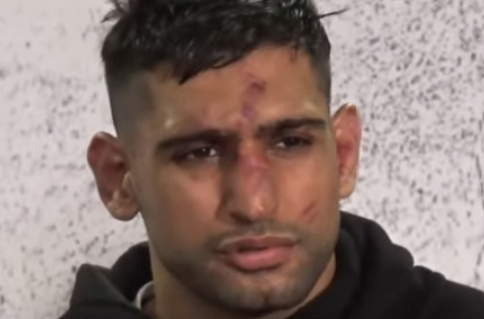 mir Khan, who shared the ring with Terence Crawford in a 2019 bout, has formed a unique bond with the welterweight sensation.
And just a few weeks remaining until Crawford's highly anticipated showdown with Errol Spence Jr., Khan finds himself in a prime position to make some intriguing predictions.
Despite suffering a defeat against Crawford, Khan trained with him and his team in preparation for his grudge match against Kell Brook in 2022.
Khan's firsthand experience has left him in awe of Crawford's abilities, leading him to confidently predict a unanimous decision victory for "Bud" over Errol Spence Jr. during a recent interview with FightHub.
READ MORE ON MANILA STANDARD
Former world champion Andre Berto makes bold prediction for Crawford-Spence Jr. clash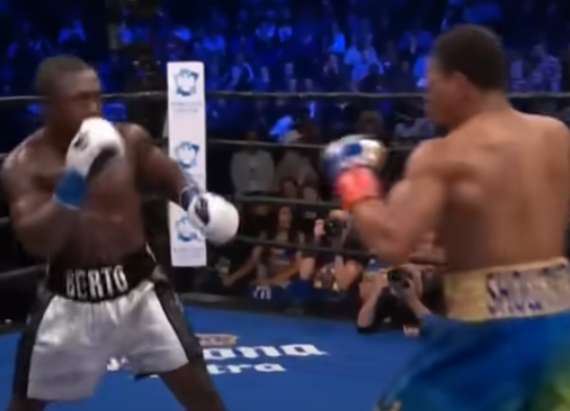 n the lead-up to the epic showdown between Terence Crawford and Errol Spence Jr., boxing fans and experts find themselves captivated by the heated debates surrounding the fight's outcome.
Adding fuel to the fire is the prediction of former WBC and IBF Welterweight champion Andre Berto, a seasoned veteran with a storied career.
AS SEEN IN MANILA STANDARD
Terrence Crawford vs. Errol Spence Jr.: The Battle for Welterweight Supremacy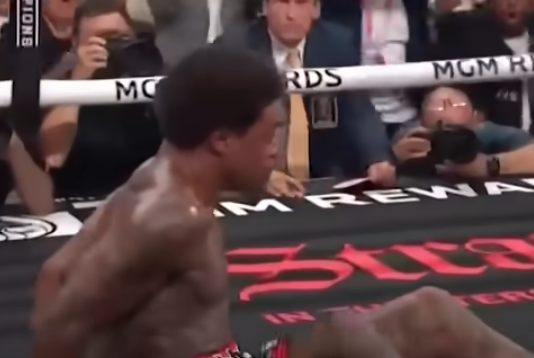 n a much-anticipated showdown, boxing fans are eagerly awaiting the clash between Terrence Crawford and Errol Spence Jr., set to take place on July 29, 2023.
This bout is undoubtedly the biggest fight of the year, and both fighters wasted no time in making their presence felt at the press conference, held to announce the official confirmation of the event.
AS SEEN IN MANILA STANDARD